A must see and do
Discover the beauty of Barcelona, a reputable Spanish gem that effortlessly captivates. From the vibrant streets of Las Ramblas to the sun-kissed shores of Barceloneta Beach, the metropolitan city seamlessly blends urban excitement with coastal tranquillity. Indulge in its thriving arts scene, where boutiques and Michelin-starred restaurants elevate the luxury landscape. Barcelona promises an unforgettable journey, as its magnetic appeal transcends borders, beckoning travellers worldwide.
Get ready for an extraordinary experience in Barcelona!  This summer, from 4-7 June, we are thrilled to partner with the Agència Catalana de Turisme as we bring Connections Luxury Europe to this thriving cosmopolitan hub! In anticipation of the event, we have created an exclusive luxury guide that highlights some of the finest experiences Barcelona has to offer.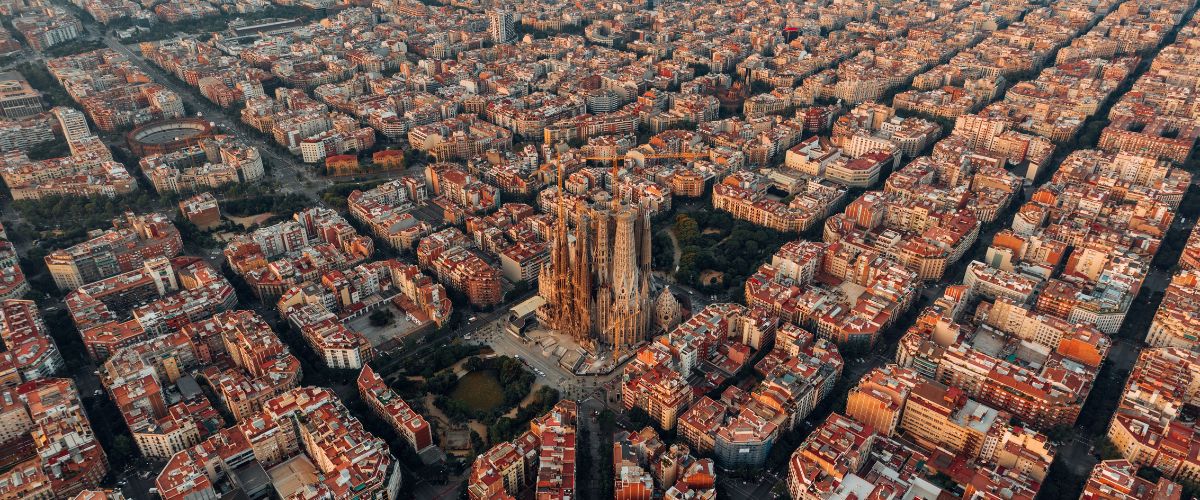 Where to stay in Barcelona?
El Palace Barcelona is a timeless gem that captivates with its rich history and classic elegance. From the moment you step into its grand lobby adorned with sparkling chandeliers, you are transported to a world of luxury. The meticulously designed guest rooms, furnished with antique pieces and modern amenities, offer a perfect blend of comfort and sophistication. The rooftop terrace, with its breath-taking views of Barcelona, provides a serene escape from the bustling city. Indulge in the exclusive wellness and spa centre, where pampering treatments and serene surroundings restore your body and soul to a state of pure relaxation.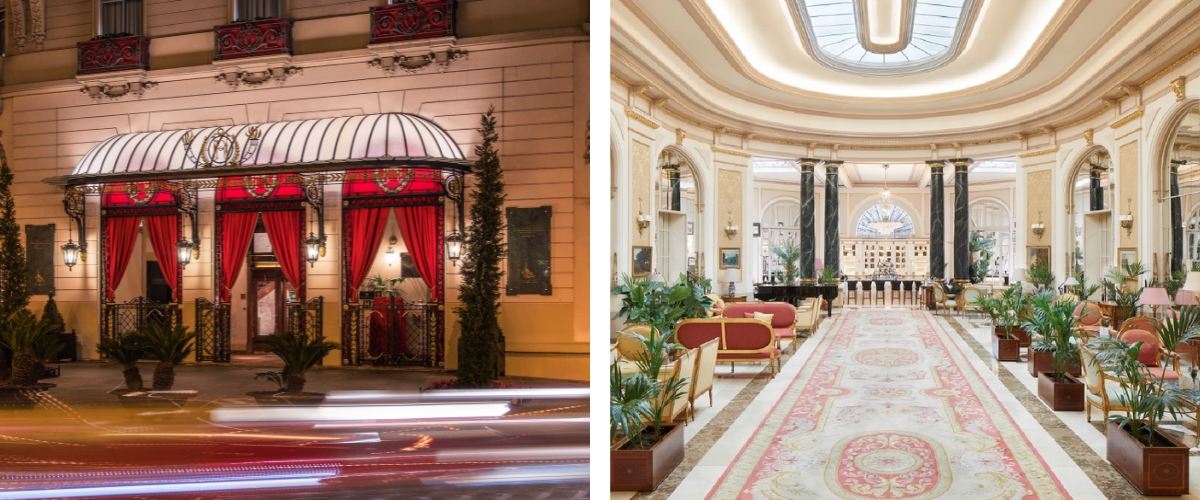 On the other hand, The One Barcelona embodies contemporary sophistication in every detail. From the sleek furnishings to the cutting-edge technology, the guest rooms exude modern luxury. The rooftop terrace boasts panoramic vistas of Barcelona's iconic landmarks, creating an enchanting setting for relaxation and indulgence. With an infinity pool, sophisticated bar, and gourmet restaurant, every moment spent on the terrace is a celebration of refined taste. The exclusive spa and wellness centre offer personalised treatments and state-of-the-art facilities to ensure a rejuvenating experience.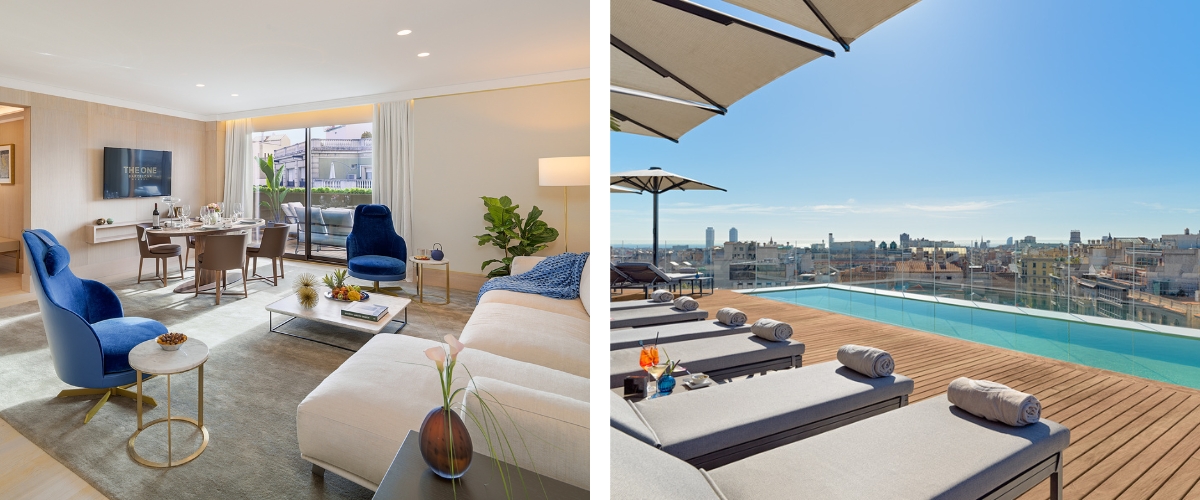 Whether you choose El Palace Barcelona or The One Barcelona, both hotels guarantee an unforgettable stay where luxury, comfort, and impeccable service come together to create an extraordinary experience.
What are the best fine dining restaurants in Barcelona?
Indulge in the culinary symphony of Michelin-starred excellence at Ohla Barcelona, where gastronomic artistry harmonises with the finest ingredients, captivating the senses and elevating the dining experience to extraordinary height, by showing behind the scenes of the kitchen in real time.
Virens restaurant at Almanac Barcelona features a delightful selection of green mixology to drive forward the new plant based restaurant that is created in-house to complement the gastronomic experience.
Experience culinary excellence at Amar, the esteemed restaurant nestled within El Palace Hotel, where the artistry of Chef Rafa Zafra elevates the concepts of using shorter cooking and lowering sugar for light textures in his fundamental recipes.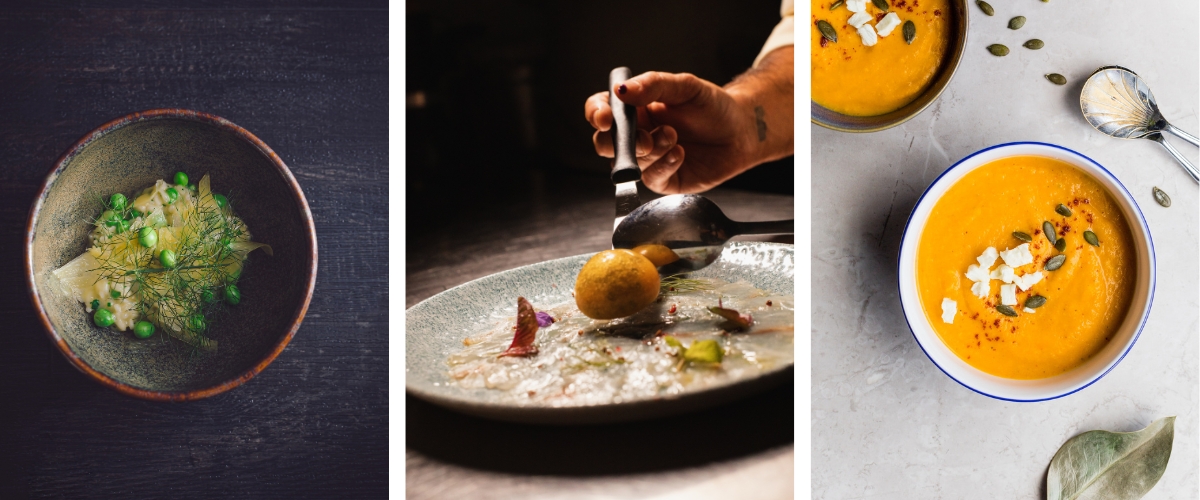 Azul Rooftop Bar is the place where the panoramic views of the Catalan capital meet sophistication and relaxation. Here you can enjoy signature cocktails paired with gourmet tapas that will elevate the experience unlike any other. Perfect for sunset moments and dinner parties.
What are the unique experiences in Barcelona?
Codorniu, an esteemed name in the world of sparkling wines, has a rich history known for their exquisite cavas crafted with meticulous attention to detail. They offer a multitude of experiences to cater to the diverse interests of wine enthusiasts.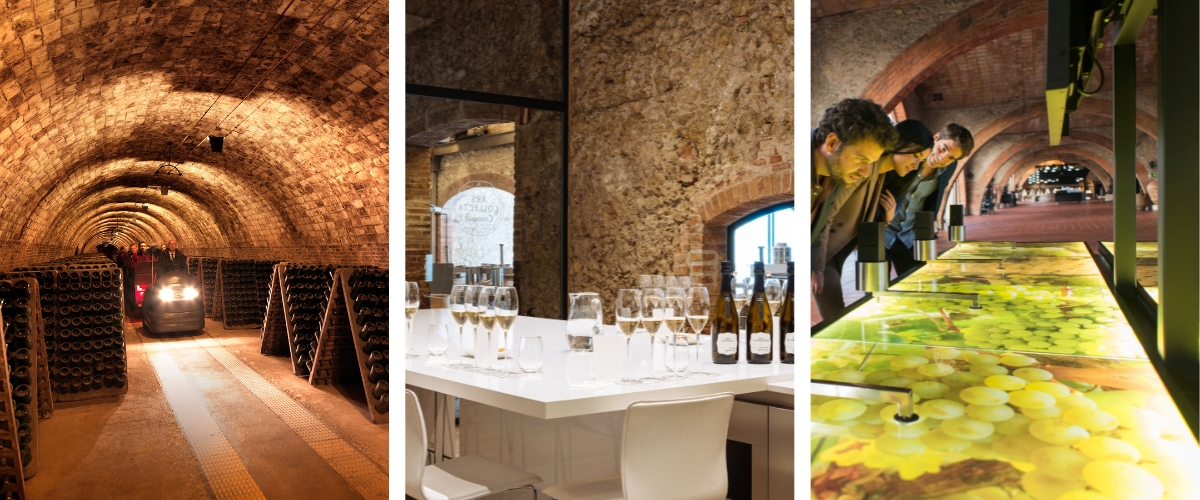 Exclusive tours
From exclusive cellar tours and wine tastings led by experts to gastronomic pairings that elevate the moments. The guided tour lasts for 75 minutes for €62, ensuring you can be fully immersed in the sensory experience.
Cava-making workshop
Unleash your inner winemaker through an interactive workshop, where you can partake in the art of crafting their own cava, guided by skilled professionals who will unveil the secrets of this esteemed sparkling wine.
Art and architecture
Appreciate the architectural splendour of Codorniu's modernist winery, designed by renowned architect Josep Puig i Cadafalch. Here you can embrace the blend of art, culture, and winemaking heritage, making it a true feast for the senses.
Luxury boutiques
Explore Codorniu's luxury boutique, offering a curated selection of exceptional cavas and wine-related products. Discover exclusive vintages, limited editions, and elegant wine accessories, perfect for discerning connoisseurs and luxury enthusiasts.
A true crafter in curated and immersive travel, World Experience inspires visitors to the vibrant city of Barcelona. Their commitment to providing a range of unique experiences aims to create unforgettable moments to a multitude of visitors, allowing them to delve deeper into the culture, history and beauty of Barcelona.
Helicopter tours
Soar above Barcelona's breath-taking landscapes and iconic landmarks with World Experience's unforgettable helicopter tour, where you'll witness the city's beauty from a whole new perspective, creating memories that will stay with you forever. All just for €129.99.
Luxurious voyage
Embark on a luxurious voyage with World Experience's exclusive yacht experience, where for just €149, you'll sail the shimmering waters of Barcelona's coastline in style, indulging in unparalleled comfort, breath-taking views, and a truly unforgettable maritime adventure.
E-bike adventure
Embark on an exhilarating e-bike adventure with World Experience, immersing yourself in the vibrant streets of Barcelona while effortlessly gliding through its charming neighbourhoods, historic sites, and hidden gems, unlocking a whole new level of exploration and enjoyment.
Gourmet tapas
Delight in a tapestry of flavours with the exquisite tapas provided by World Experience, where each bite is a journey through the vibrant culinary traditions of Spain, curated to create an unforgettable epicurean adventure. Price ranges from €56.99 to €119.99.
Things to know
How long to spend in the city?
Whether seeking adventure, culture, culinary heights, or leisurely escapes, 3 nights in Barcelona offer a tantalising experience. However, be prepared to leave with a longing for further immersion.
What is the best way to travel around Barcelona?
Luxury travellers in Barcelona can opt for chauffeured private transportation, offering a seamless way to navigate around the city's enchanting streets while enjoying personalised comfort and exclusivity.
Connections Luxury will host its European community event for the first time in Barcelona, Catalunya from 4-7 June. Connections Luxury Europe will run in partnership with Agència Catalana de Turisme, Patronat de Turisme Costa Brava Girona and Turisme de Barcelona and supported by leading local brands including World Experience, El Palace Barcelona, Codorníu, Camiral Golf & Wellness, OCOA, Azul Rooftop Barceloneta and various luxury hotel partners throughout the city. Find out more about Connections Luxury membership