From 16-19 April, selected leading luxury agencies will have the opportunity to gather at Connections Wellbeing Philippines, where they'll meet with premier local suppliers specialising in wellness. 
Ahead of this much-anticipated event, we wanted to give you a sneak peek into our host venue The Farm at San Benito, a world-renowned medical wellness retreat (honoured with over 90 prestigious international awards) that has been helping guests achieve their optimum health goals for two decades. 
Connections Luxury's Marketing Manager Alissia Genco-Russo sat down with global head of sales, marketing & communications, Jennifer Sanvictores, for an exclusive interview delving into the magic of The Farm, learning about the facilities, treatments, and philosophy that make this unique wellness destination a must-visit for anyone seeking to live a healthier lifestyle and achieve optimal well-being.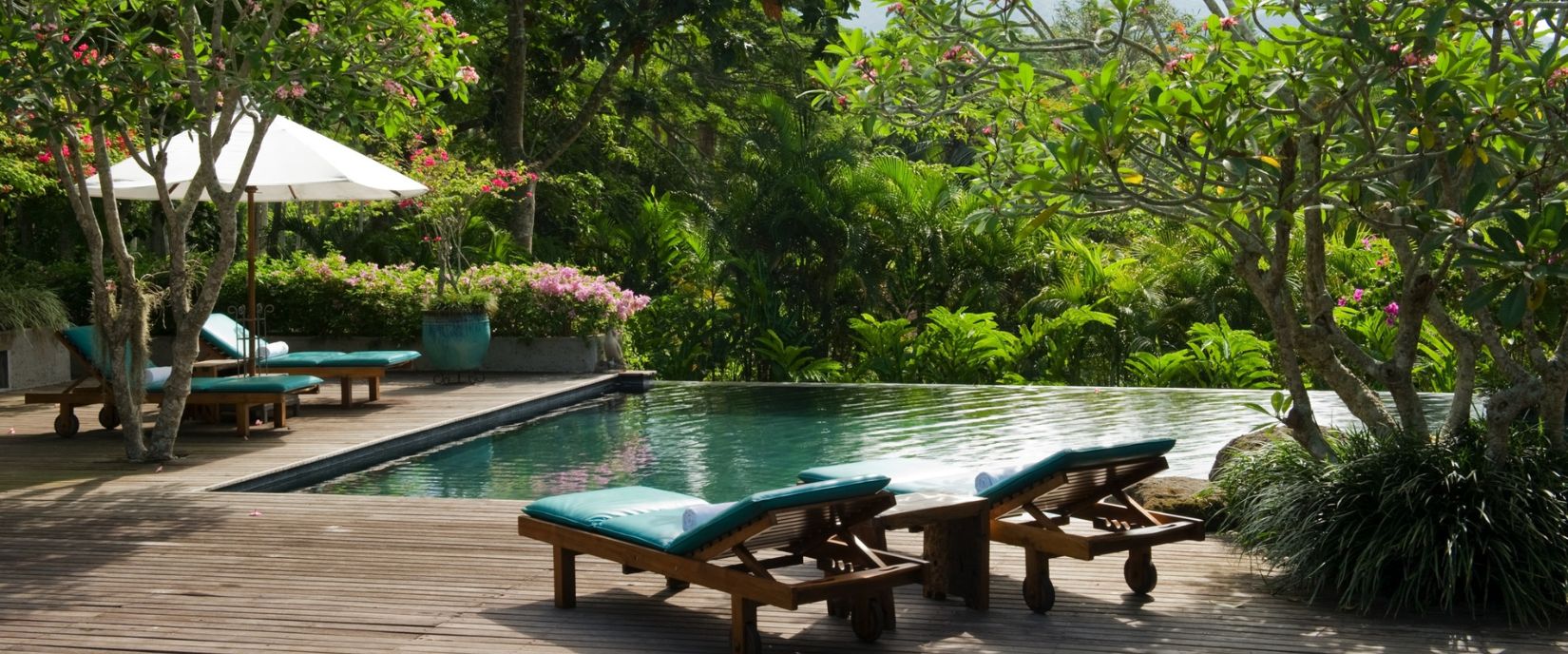 Alissia Genco-Russo: Can you tell us about The Farm at San Benito and what sets it apart from other wellness retreats or resorts?
Jennifer Sanvictores: The Farm at San Benito — a proud member of CG Hospitality, the hospitality arm of CG Corp Global—is an eco-luxury, holistic, medical wellness resort located in Lipa City, Batangas, which is a 90-minute drive south of Manila. It rests on 51 hectares of lush green environment with life-sustaining microbiome ecology, stunning view of the majestic Malarayat mountains, pure fresh air and refreshing life-giving energy radiating around the property.
With 60 exclusive suites and villas, a well-maintained property, world-class service, and the Filipinos' nurturing touch, The Farm offers guests an unparalleled life-transformative healing holiday experience.
Celebrating 20 years of holistic health, The Farm offers science-based, evidence-guided and results-driven approach to optimal wellbeing. Programs are designed to address and treat chronic illnesses and lifestyle diseases, naturally and holistically, carefully planned and conducted by internationally-trained integrative medical doctors and licensed health professionals. 
The Farm is also a pioneer in the "Filipino Brand of Wellness" incorporating traditional Philippine Healing Art that is carefully designed by medical doctors combined with the nurturing touch and healing hands of Filipino therapists using the farm-to-skin concept.  
AGR: What can guests expect when they arrive at The Farm, both in terms of the facilities and the wellness experience?
JS: The company is, first and foremost, in the business of caring and healing. As such, the wellbeing of guests has always been the top priority. 
The aim is to help the guests' bodies return to their ideal balanced state and achieve optimum wellness using five key healing components: holistic integrative medical services; nurturing spa and hydrotherapy water wellness; consciously-produced plant-based, wholefood, wellness cuisine; mindful movement and functional fitness; and healing environment and exceptional heartfelt service and genuine care provided by Filipinos.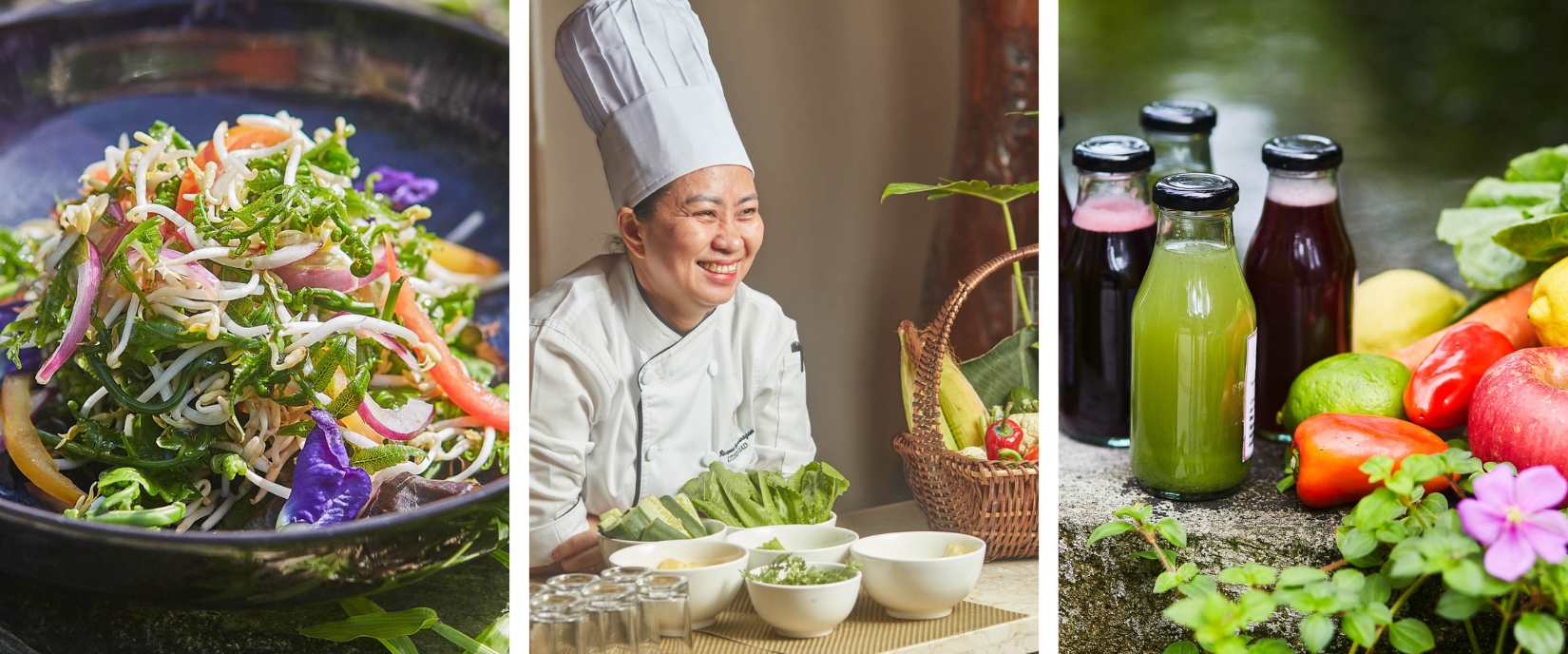 We do this through healing journeys and experiences at The Farm, which are anchored on five pillars, namely:
DIAGNOSE: When guests arrive, they go through highly-advanced diagnostics. State-of-the-art Technology is used to find out one's state of health at a cellular and organ level, blood and tissue chemistry, sleep patterns, and other parameters necessary to pick up tendencies for diseases long before they create full-blown health concerns. All our diagnostics are completely non-invasive. Diagnosis guides the personalised programs and treatments for our guests.
CLEANSE: We follow diagnosis with detoxification or a deep cleanse. This phase includes procedures geared towards internal organ cleansing of the colon, kidneys, liver, lungs and skin. We also strip away negative thoughts, patterns and energy through psycho-emotional clearing and neurogenic release. Other detox treatments at The Farm include steam and sauna therapy, detoxifying body scrubs, thermal therapy and hydrotherapy. By cleansing we make room in our temples for nourishment, nutrition and ultimately, optimal well-being.
NOURISH: Once the body is purified, it's time to nourish it with the nutrients, therapeutic modalities, and immersion in a healing environment. At this stage of the program, the body is fed with nutrient-dense, enzyme-rich vegan cuisine, fibre packed cleansing beverages, locally sourced, homegrown Virgin Coconut Oil. Guests undergo nutritional infusion therapy and additional nutritional support (supplements). Apart from food, good energy is also brought into the vessel or body via Craniosacral Therapy, Reiki and Jin Shin Jyutsu. Other forms of therapy that help nourish mind, body and spirit include art therapy, massage therapy, nourishing body wraps, facials, and aromatherapy.
REPAIR/ HEAL: Once the body has been cleansed and nourished, repair and regeneration commence. Healing naturally happens.  To support this, The Farm offers treatments such as: Scar tissue Release Therapy, Physiotherapy, Lymphatic Drainage, Acupuncture, Therapeutic Baths and Soaks, Thermal Therapy, IV therapy and PURE Health Aids that help improve blood circulation, burn fats and enhance muscles.
SUSTAIN: Wellness lifestyles can only be achieved when they are sustainable. The Farm believes in empowering guests to continue their journey towards optimal health even after they leave the property's premises. This is done through: Sustainable Healthy Lifestyle Discussions, Nutritional Consultation (with a personalised, easy-to-make meal plan), Nutritional Supplements, Vegan Food Culinary Preparation Classes, Life Coaching, Yoga and Fitness Sessions, Guided Meditation and Spiritual Development Classes and partnerships. The Farm has also partnered with urban medical wellness centres that guests can easily access while leading their fast-paced lives in the metro.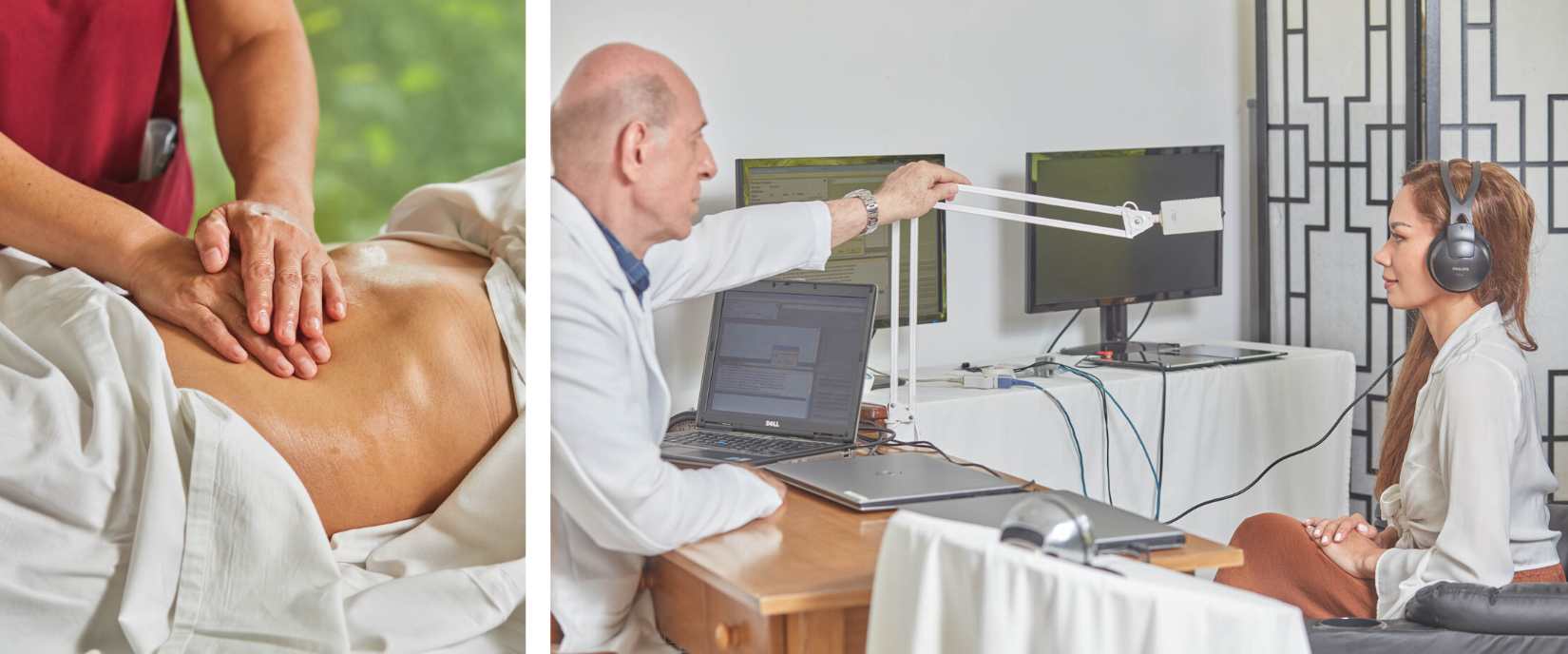 AGR: What is the role of the onsite healing experts/doctors at The Farm, and how do they work with guests to achieve their wellness goals?
JS: Those who visit come for various reasons such as overall wellbeing, prevention of diseases that run in the family and deeper health issues.
We are in the business of caring and healing. It is mission-driven, purpose-inspired and heart centric. The Farm at San Benito became a global leader and pioneer in holistic health through the generous support and labour of love from our healing experts and hospitality professionals
The Farm offers medically-supervised programs that address and treat some of the most alarming and prevalent lifestyle illnesses today–diabetes, obesity, hypertension, chronic pain, hormonal imbalance, anxiety, stress, and depression, naturally and holistically. 
Programs are carefully-planned and conducted by internationally trained integrative medicine doctors specialising in Preventive, Lifestyle, Functional, Naturopathic, and Holistic Medicine supported by a team of licensed health professionals from nurses, physiotherapist, medical acupuncturists, spa therapists, nutritionists, living food chefs, fitness coaches, yoga teachers, sound healers and more. 
AGR: Can you tell us more about the range of treatments offered at The Farm, and how they work to support physical, mental, and spiritual well-being?
JS: Nature and ancient healing traditions merge seamlessly with medical science and technology. The Farm brilliantly fuses holistic wellness treatments with integrated medical services, therefore cleansing, nourishing, and healing on a cellular level. 
To date, The Farm at San Benito is the only Medical Wellness Retreat Destination in the Philippines that offers comprehensive personalised health optimization programs and CIGNA Global Healthcare Insurance -accredited medical services designed to address and treat chronic illnesses and lifestyle diseases naturally and holistically.  Longer stays are encouraged for optimum results to restore the balance and harmony: clear mind, a healthy body, and a renewed spirit.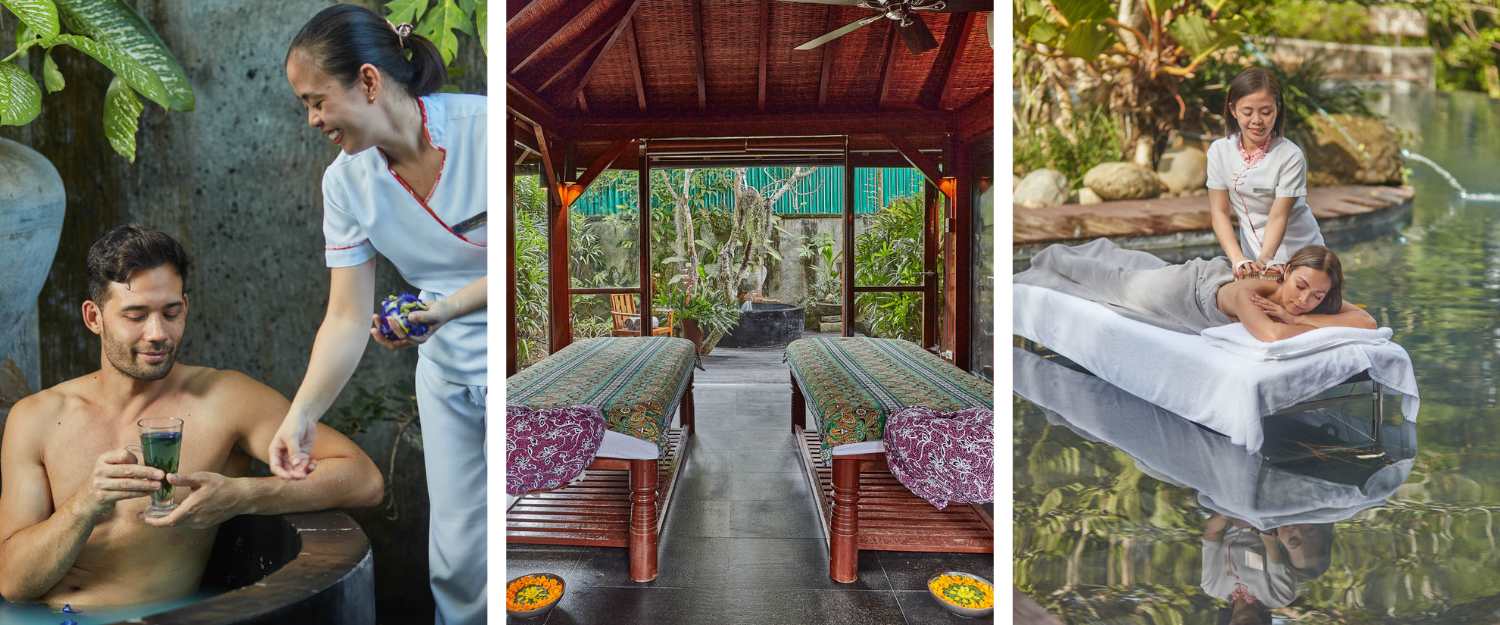 AGR: Can you tell us about the importance of sustainability and environmentally-friendly practices at The Farm, and how they are integrated into the guest experience?
JS: As the pioneer and leading medical wellness resort in the Philippines, The Farm has contributed to the country's tourism industry, local community, and environmental sustainability.  As a nature-based retreat, The Farm relies heavily on its harmonious coexistence with its healing environment.
The Farm is an eco-socially responsible business and a true green destination that minimises its carbon footprint by serving farm-to-table, plant-based, whole food vegan cuisine; which, apart from being beneficial to people's health, has also been proven to be good for the environment. 
The Farm has developed a 15,000-square-metre organic farm where everything grown on the land has been designed to fit The Farm's culinary needs, and to have a seasonal rotation of crops. By growing the majority of produce on-site, The Farm not only increases food security, but also reduces its carbon footprint by limiting the transport of food.
In addition to serving healing foods, The Farm uses their 3,000 coconut trees to produce sustainable virgin coconut oil. This is used as the base for all biodegradable products; such as bathroom amenities, for various spa and medical treatments, in food preparation, and even as non-toxic cleaning materials. 
The Farm also produces and brews its own coffee with the famous "Barako" coffee beans of Batangas province. The Farm likewise grows and uses medicinal herbs that have been present in the Philippines and are used by Filipinos in ancient times for their curative power. We practise a strict farm-to-skin concept where the spa uses all-natural ingredients freshly picked from its own garden. 
Above all, The Farm at San Benito is committed to supporting, educating, and uplifting the lives of the nearby communities by providing livelihood and securing a clean and green environment.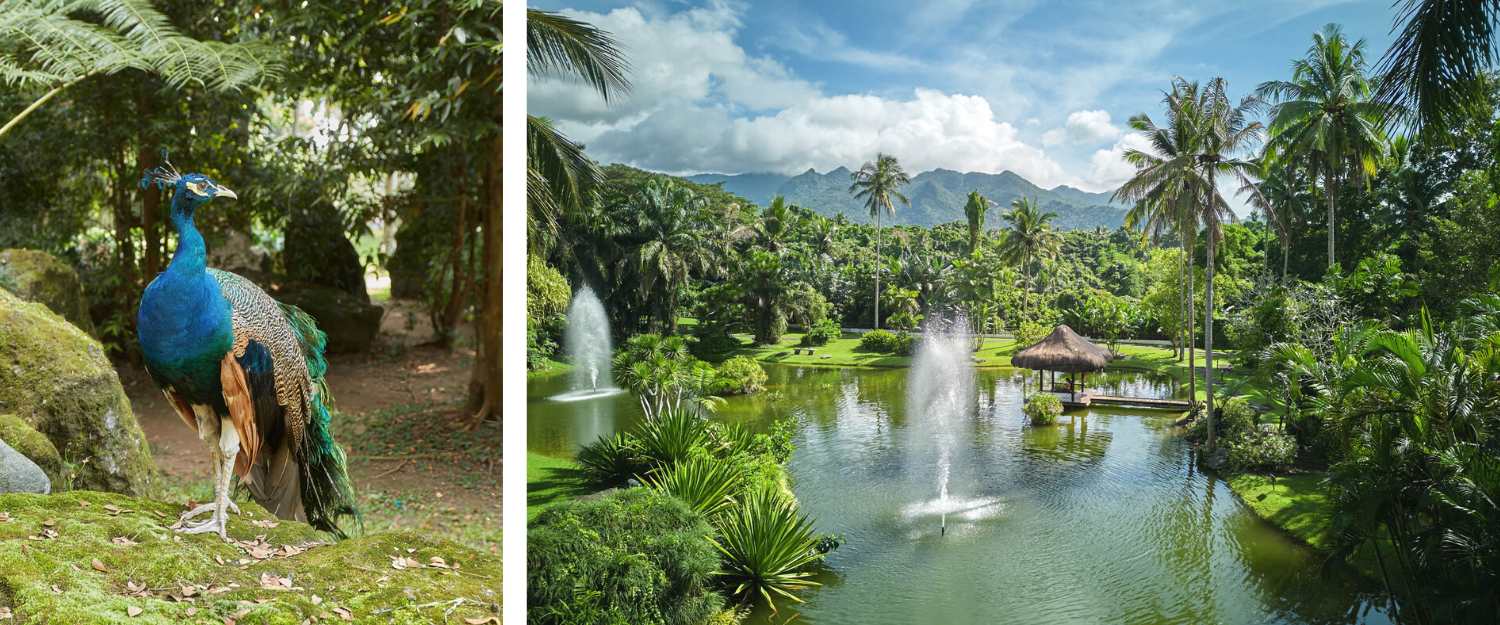 AGR: What advice would you give to someone considering a wellness retreat or vacation at The Farm?
JS: Travelling with a purpose that is focused on health and wellness attests to the phenomenal growth of conscious travellers. The Farm's focus on healing and wellness has empowered guests from all around the world with life-transformative healing holidays, and the resort has given rise to the mindful travellers who are looking for an authentic, life-changing experience.
The Farm is a healing sanctuary offering a truly transformative journey to health and wellness. Whether you are visiting for the day, a weekend family getaway, or a solo travel escape, The Farm's signature treatments are highly recommended and carefully designed by licensed and internationally-trained integrative medicine doctors, knowledgeable healing experts, and highly experienced hospitality professionals. Guests will receive dedicated attention to ensure the effectiveness of their wellness holiday or healing retreat, coupled with signature Filipino heartfelt service. 
AGR: Finally, what impact do you believe Connections Wellbeing Philippines will have on the luxury tourism industry in the Philippines?
JS: Wellness and healing are prime attractions in the Philippines, and the country is quickly becoming known as an upcoming destination for wellness tourism. A collaboration between Connections Wellbeing and The Farm at San Benito aims to promote this aspect of Philippine tourism on a global scale, showcasing the country's international standards in healthcare, modern technology, world-class facilities, communication competencies, highly-skilled health and hospitality professionals, and highlighting the exceptional heartfelt service and genuine care provided by Filipinos.
 The Farm at San Benito, in particular, has contributed significantly to the Philippine tourism industry, the local community, and environmental sustainability. The resort has won over 90 prestigious international accolades, including "Best Medical Wellness Resort in the World," which has put the Philippines on the global wellness map. The Farm's focus on healing and wellness has empowered guests from all around the world with life-transformative healing holidays, and the resort has given rise to the mindful traveler who is eco-conscious, socially responsible, and willing to pay more for brands that serve a purpose.
At the heart of this collaboration is the Philippine Department of Tourism's Wellness & Regenerative Tourism campaign, which aims to attract wellness enthusiasts, health seekers, and conscious consumers to the country. By promoting wellness tourism in the Philippines, this collaboration will help to showcase the country's unique offerings and attract visitors who are looking for an authentic, rejuvenating, and life-changing experience.