It's no secret that like our beloved community leaders, Connections has a well-rounded diverse team filled with immense talent and passion for the travel industry. We sat down with Connections' Senior Buyer Manager, Silvia Pitton, to explore the qualities that make her an asset to both the Connections Team and our leaders.
Tell us a bit about your role at Connections and your journey to where you are today.
In my role as a Senior Buyer Manager, I am responsible for selecting, recruiting, and taking care of those leading luxury global buyers that I identify to be a good fit for Connections Luxury, while making sure that they have the best experience possible.
Prior to joining Connections, I worked in the luxury travel industry in Italy, Greece and Spain. I moved to the UK for a new professional challenge in a more international environment. My aim is to work for a company with a dynamic approach – where everyone can be themselves and is encouraged to share their expertise – while being given the opportunity to develop professionally and strive.
I am genuinely passionate about the events, travel, tourism and luxury industries and I love to meet people from all over the world. While exploring new ways of communication at networking, I enjoy the opportunity to learn from them because of their experience, knowledge and their culture.
I believe that the richness of the world lies in our differences.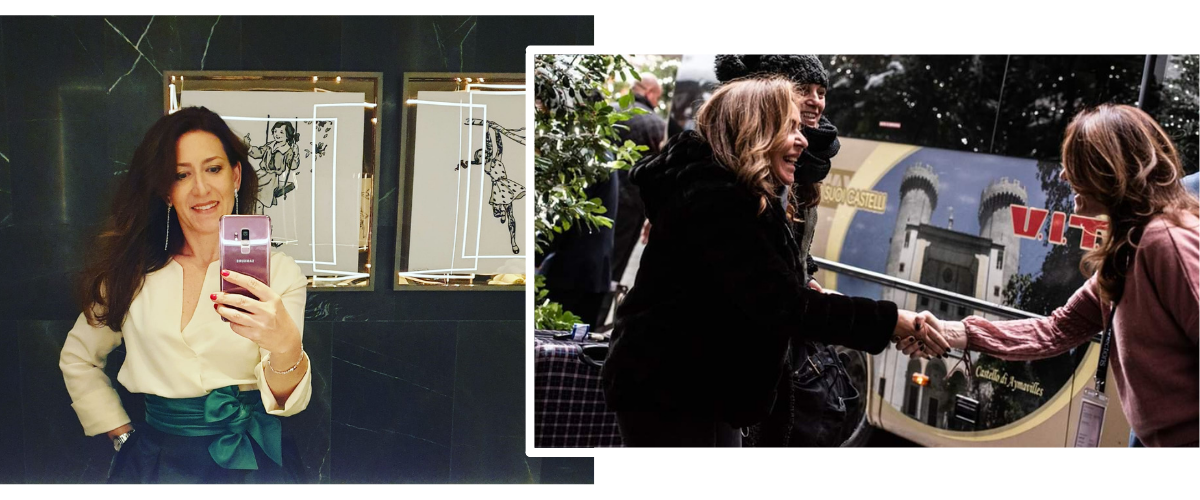 What is one thing many people may not know about you?
I am passionate about the Middle East's current affairs and with whatever relates to the Arab World. When deciding on my university career, I was originally going to undertake Studies of the Arab Language and Literature, before switching to a degree in Economics and Tourism Management.
Who knows? Instead of London, I would have probably ended up living in Cairo or Muscat, if I had followed my initial 'calling'.
What would you say is the most exciting thing to happen during your time at Connections so far?
A couple of months ago during Connections Oman, I had an unforgettable experience in the Wahiba Sands. We reached the desert just before sunset, the landscape around us was simply amazing: dunes and dunes of sand kissed by the last rays of the Sun. Words were unnecessary. It was time to listen to the deafening silence, to rest the gaze on the horizon. The magic was overwhelming.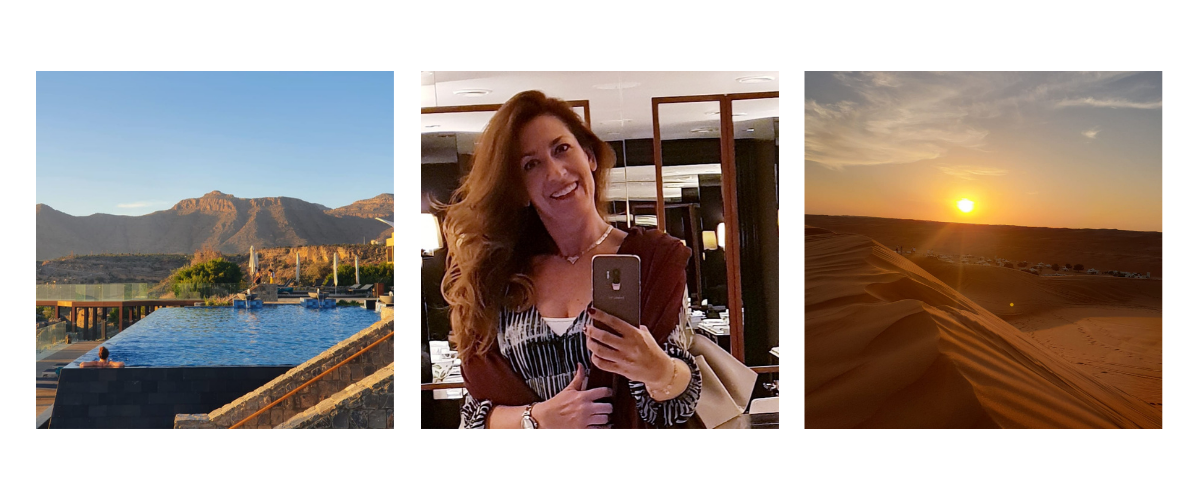 Where do you see the luxury travel industry heading this year?
The last two years have profoundly changed the luxury travel industry and the way we explore the world.
Factors such as safety, reliability and privacy have taken precedence over costs for all travellers and especially for the ultra-wealthy travellers.
As more flexibility in work routines and travel restrictions are still in place, the will to push further for longer holidays over short ones in 2022 will allow individuals to make the most of each destination and each trip more meaningful.
Another stronger trend will be celebrating life's most important moments with travel and the rise in bucket list trips and nostalgic holidays. Travellers have learnt that time cannot be wasted and are now feeling the urgency to visit the places they always wanted to.
As times continue to feel unprecedented, there are preferences towards destinations and itineraries that offer unforgettable experiences and help connect people in a sustainable way with nature as well as with the destination. As many of us have also been trying to support our neighbourhood businesses during the last two years, particularly while travelling, we will continue to have a more attentive and supportive approach towards the local communities, favouring locally-owned businesses.
Now, more than ever, travel advisors and private concierge services will carry on playing an essential role. Especially with the ever-changing quarantine guidelines and testing requirements that come with travel internationally, only working with a knowledgeable professional will keep ensuring the success of our holidays.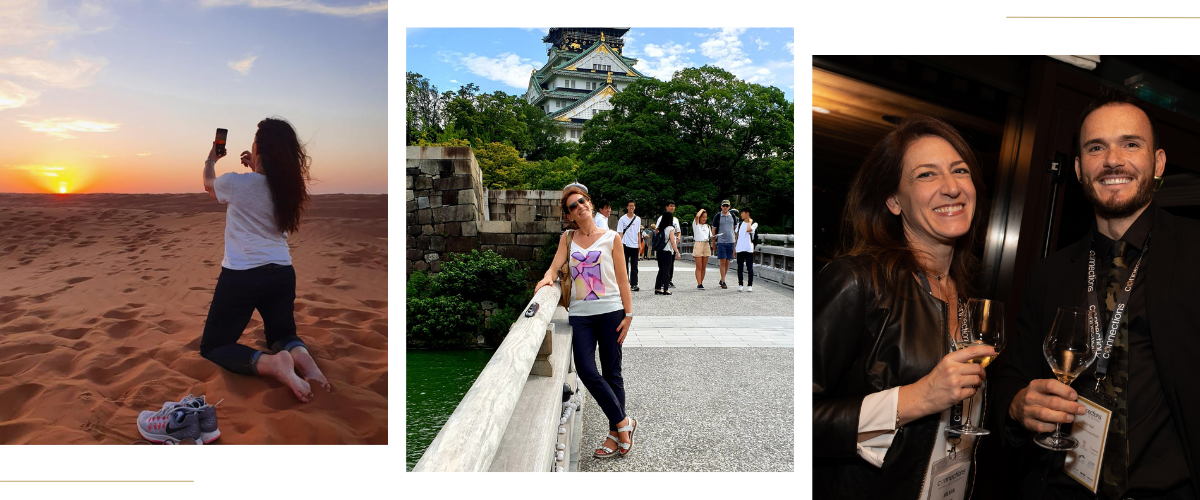 Name one dream destination you'd like to see a Connections Luxury event and why.
Though Connections already organised an event in Japan in 2020, I would like to see another edition to be held in Tokyo as I consider this country a real dream destination.
My visit to the country of the rising sun, left me enchanted by the elegance of the Japanese people, their mesmerising enduring traditions, the richness of their heritage and ancient culture.
I was fascinated by the gracefulness and care that the Japanese convey in everything they do.
The art of making guests feel special and unique is a form of luxury and Japan is the ideal place for Connections Luxury to be!
The book you are reading now is…
Oman Reborn – Balancing Tradition and Modernization – a book by Linda Pappas Funsch, a specialist in modern Middle East studies and Islamic history. It's an almost-200-page book on Oman's place as a country in the region, and an examination of a country that I was privileged to start discovering during a Connection's event in Muscat in November 2021.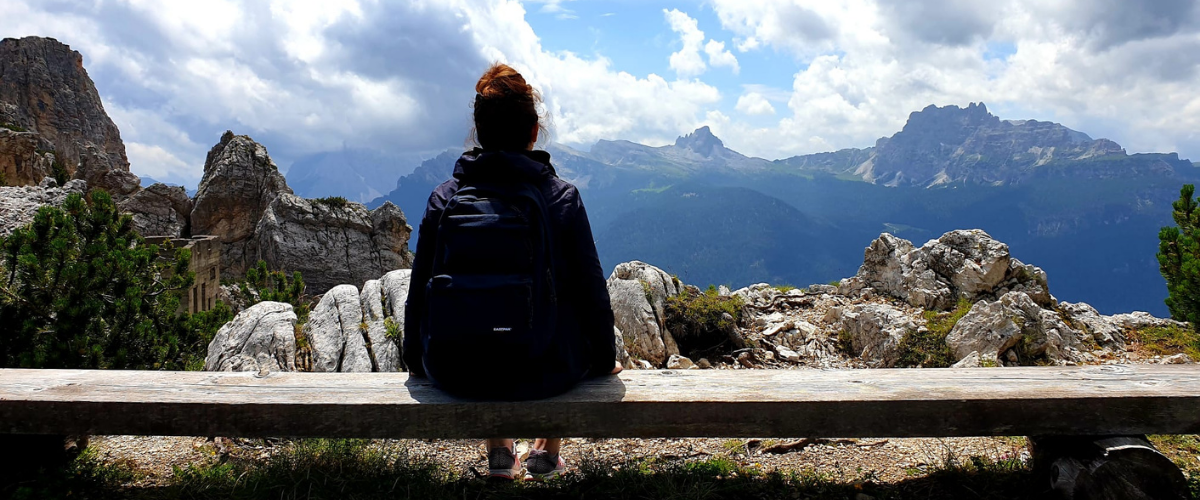 When travelling, I like to enable myself to learn a bit more about the country I am visiting. In this case, I had forgotten the book I was reading in my luggage and ahead of my almost eight-hour flight I was desperate for something to read. The options available at WH Smith in Muscat Airport were not exactly endless, and I decided on this book. As a matter of fact, I can say that no other choice could have been more pleasant or interesting. This book is making me look at this country, its history and culture with very appreciative eyes and a more mindful approach.