Connections' Head of Operations, Evangeline Thorn talks sustainability initiatives within Connections and more.
Each month, we introduce a member of the Connections team through a number of elaborate questions, along with highlighting their talent and passion for the travel industry.
This month, we sat down with Connections Head of Operations, Evangeline Thorn, to explore her thoughts on the travel industry, the qualities that make her an asset to both the Connections Team and our leaders.
Tell us a bit about your role at Connections and your journey to where you are today.
I've been with Connections since its inception in 2014. Back then, the whole idea of having long business meetings with experiences was quite unknown within the industry!
There were just four of us to begin with. I remember creating a website and setting up all our social media channels in our first week. It was tough, but we all had a great passion for the newly-created Connections Way concept; we truly believed this was a pioneering way to do business (and it still is!). We had all worked in events where you had little time for meetings, and were stuck inside all day, never seeing the destination you had travelled to. The Connections Way offered something completely different.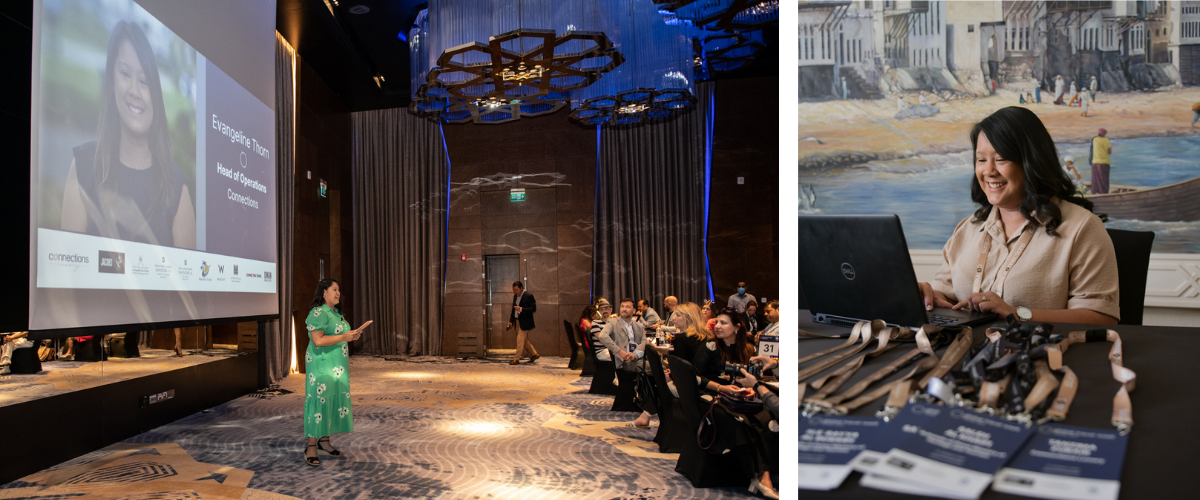 Our first event was at the Four Seasons in Hampshire, and I remember feeling incredibly nervous. But as the first meetings took place, where we encouraged our clients to go for a walk, or enjoy a hand massage or even go fishing in the English countryside, it was incredibly rewarding to witness. For the first time, we created a relaxed environment for industry professionals, where not only were they representing their company, but they were bringing their personality to the forefront. In the end, people do business with people. It was a real success.
As a brand-new company delivering a brand-new concept to the industry, it really gave the team an opportunity to grow our professional careers quickly. As an executive, it was important that I continued to carefully observe and learn from the team and our clients. Within the first two years, I had worked across buyer recruitment, sales and marketing, but as Connections grew, I quickly realised that I had a real desire to specialise in operations.
Today, I manage all logistical operations and on-site execution – from agenda creation, to experiences and production. Eight years on, Connections has kept its same ethos but has expanded to become an international community. We work with destinations and partners from across the globe, and I have loved innovating the brand, making each new concept become a reality. 
What is one thing many people may not know about you?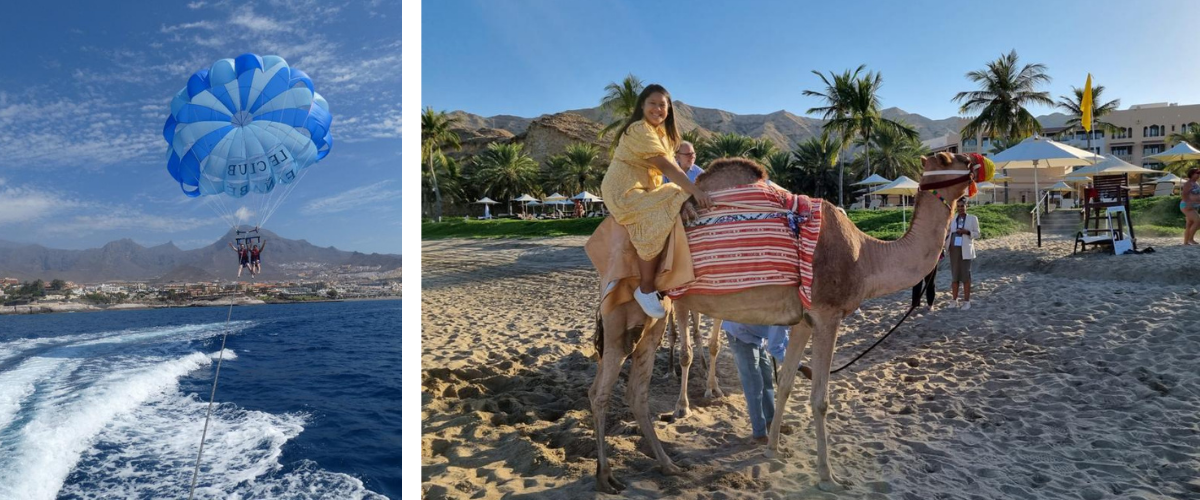 I am a thrill-seeker, when on holiday I love to try out new experiences especially if there is a level of danger involved! Whether that's bungee jumping, cave diving, parasailing I love to try new things and be outside of my comfort zone!
What does the future hold for in-person events? Are virtual events here to stay?
The pandemic has forced the travel industry to advance its technology in a short period of time; we all had to adapt to survive. As a team, we worked incredibly hard to pivot our brand – from in-person events to an online community – and keep the essence of Connections the same. We didn't know if and when in-person events would return. 
Now the world may be opening, but our calendar of events remains a mixture of virtual and in-person events, to continue to offer flexibility and choice to our members who are based across the globe. Even now, every call I have now is on Zoom, which in some ways has made me feel more connected to our members and trusted partners than ever before. There are admittedly times when an online meeting is a better use of time.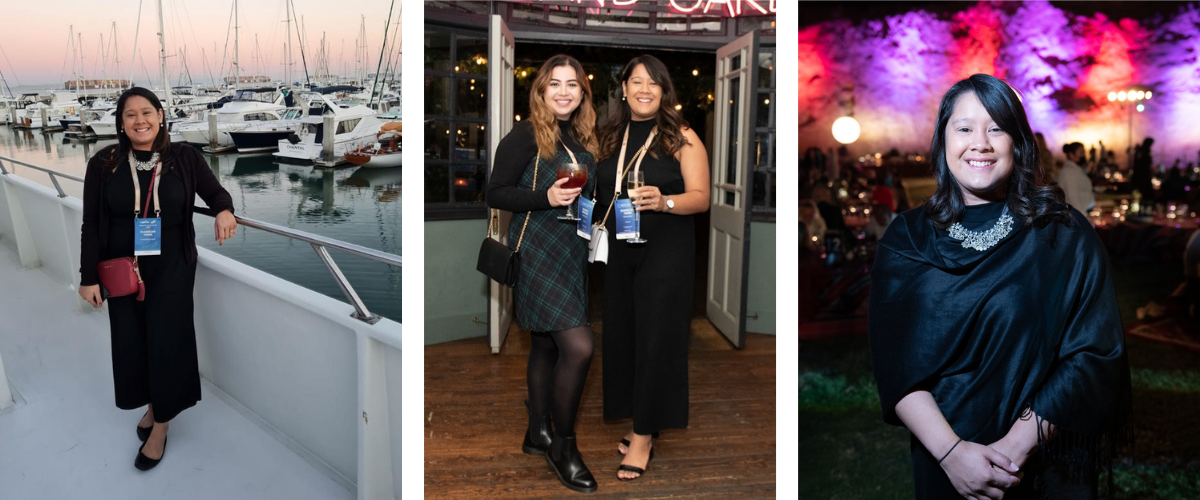 But for me personally, nothing beats being face-to-face. And whilst armchair travels offer so much to inspire, nothing can compare to experiencing it all in real life; those first steps outside the airport, walking into a hotel and being warmly greeted by staff, the people you meet and the local destination experiences that leave lasting memories forever…
Being face-to-face is incredibly powerful. The Connections Way was inspired by the science of mind and behaviour and the role that memory plays in our brains; nothing is remembered without emotions. And we still believe that in-person meetings and experiences fast-track this process, and help to consolidate relationships that have been established virtually. 
Virtual events will be here to stay, but true magic comes from human-to-human interaction.
How is Connections progressing to become a more sustainable business through its operations?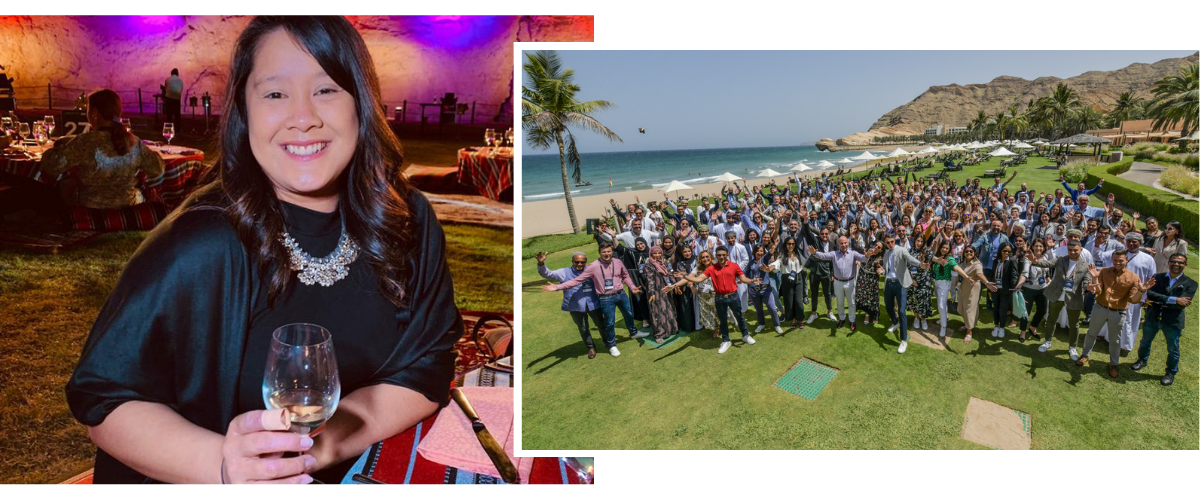 Prior to Connections, I studied Tourism Management at the University of Surrey and the impact that sustainability practices have on a socio-economic and environmental level.   
As a small business, Connections gave me the great opportunity to put these practices at the forefront of our operations and events. From the start, I believed as a small, highly-targeted and detailed event it was easy to implement changes, so made it a priority of mine.
Internally, I sourced companies that had similar objectives to ours. From ensuring our event collateral is recyclable, that we keep our use of paper to a minimum (a big reason why we've moved completely to digital agendas this year!) to selecting companies that are local or support the local community, we are constantly making tweaks to our process. Even on-site, our meals at Connections have a seating plan where food is made for the exact number of delegates, thus keeping waste to a minimum.
What about carbon? Air travel / travel industry in general?
According to UNWTO, tourism contributes to more than five percent of global greenhouse gas emissions, with transportation accounting for 90 percent of this. By 2030, it is expected that there will be a 25 percent increase in CO2-emissions from tourism compared to 2016, impacting three main areas: water resources, land degradation and local resources.
Tourism has to determine its own high-ambition scenario, beyond transport; a scenario where tourism would transform towards low emission and highly efficient operations.
Name one dream destination you'd like to see a Connections Luxury event and why.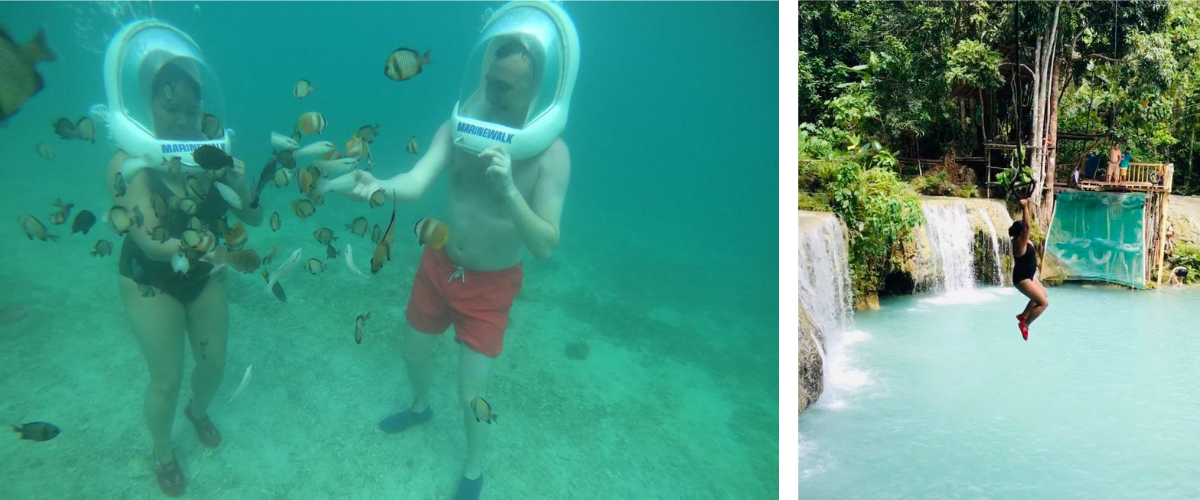 I would absolutely love to host an event in the Philippines. Being a proud Filipina myself (my mother is from San Juan Batangas, my dad from Manila), I believe the Philippines is a hidden gem within East Asia. The country has an objective to offer the best five-star hospitality that truly supports the local communities, to ensure its long-term survival as a responsible tourist destination. 
The luxury travel industry is always looking for the next un-seen, undiscovered destination. I believe the Philippines ticks all the boxes.
What's one thing you can't travel without?
Without question, my adapter, power bank, a pair of travel socks and a pashmina. But if I had to pick just one thing, it would be a good make-up remover and moisturiser. Travelling is tough on the skin, and without fail, I always take the opportunity to properly hydrate and moisturise.