Key Takeaways from Connections Oman 2021
In participation with the Sultanate of Oman Ministry of Heritage and Tourism, Connections Oman in Muscat invited 30 of the travel industry's finest luxury buyers to directly meet with exceptional hotels, boutique properties, experience providers and destination management companies from the Sultanate.
With more than two dozen local experiences and two captivating ConnecTALKS, delegates were not only able to hold one-to-one-meetings in some of the most scenic and cultural places in Muscat, but were also able to enjoy a glimpse into why Oman is a fascinating luxury travel destination.
Throughout this highly-anticipated event there were many takeaways, but a few that stood out the most.
Oman is underrated and unlike any other Middle Eastern country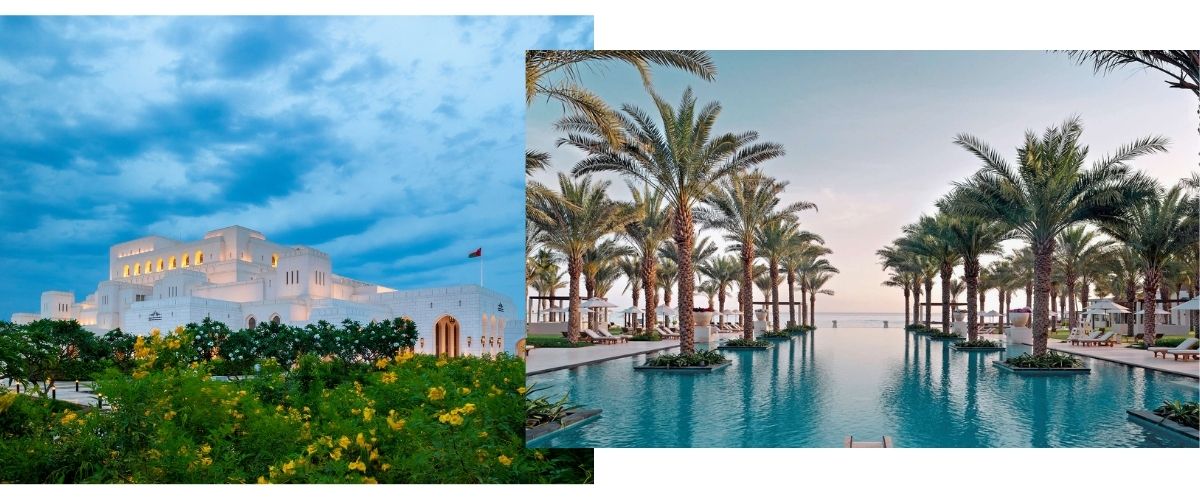 Though a few luxurious places in the Sultanate of Oman mirror that of other popular Middle Eastern destinations like Dubai, massive skyscrapers and man-made islands are not typical attractions you will likely see in Oman. Oman's luxury tourism is centred around its ancient heritage, culture and customs.
As delegates witnessed during the event, Omanis are a very proud people who work to preserve the unique aspects of their culture. And it shows greatly within their luxury tourism efforts.
The Ministry of Heritage and Tourism has a clear vision when it comes to the visitor experience; it places Omani culture, heritage and natural environment at its heart.
Tourism experiences fall into three categories:
Top experiences: Provided directly by the Omani government to visitors

Signature experiences: Provided by the country's private sector stakeholders

Brand experiences: "Micro experiences" often utilised by locals and provided by hotels
From Arab cuisine, dates (Omani dates) and of – of course – frankincense, experiences are sure to make it known to travellers that Oman is one of a handful of places on earth where these elements originate.
"[Oman] is a destination that has very deep, rich history, culture and heritage," according to Director General Haitham Al Ghassani.
In the same ConnecTALKS with Director General Al Ghassani, Jacobs Media Group Chairman, Clive Jacobs said, "From what I've seen [in Oman], everything is possible. You've got beautiful blue skies, you've got beautiful beaches, you've got beautiful mountains, you've got a beautiful culture and a heritage, which is pretty unique. There's everything there."
Travel Sustainability: Taking Action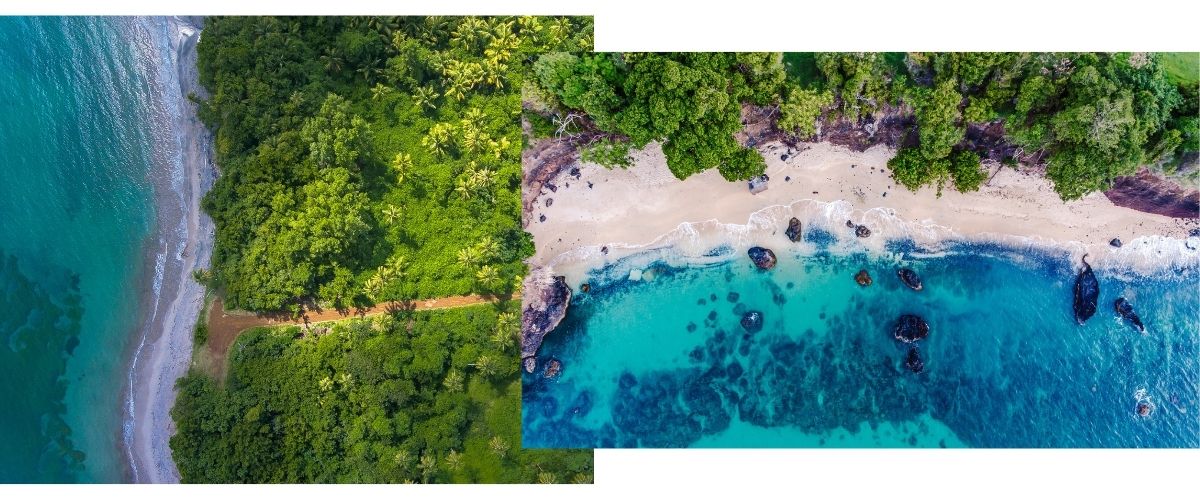 During ConnecTALKS: Future of Luxury Travel in the Middle East, delegates were invited to join roundtable discussions that touched upon the events, challenges and solutions within the luxury travel industry; sustainability was a prominent topic. 
From plastic reduction to sustainability education, delegates discussed the importance of travel-related businesses acting now rather than later. According to Editorial Director at Connecting Travel, Sarah Hedley, there are hotels in Oman doing their part to become more sustainable, but overall, it is an issue that needs more attention towards luxury travellers.
"The luxury traveller isn't asking for sustainability," said Hedley. "They need to be educated in why it's important because until they start requesting it, it won't be given, because the demand isn't there."
Director General Al Ghassani also touched on this topic: "How sustainable is the destination? For most luxury travellers, this is one of the concerns when they travel [to Oman]," he said.
In fact, the government has already started to invest and build initiatives to meet these targets and upgrade the goal of eco-tourism.
According to Oman and the national tourism strategy, the Ministry has a very clear direction and vision on how to establish Oman as a luxury eco-tourism destination. In this regard, Oman has two strategies which are going to guarantee the quality of the services which will be provided in terms of eco-tourism in Oman in the future:
1. Contribute to the protection of the natural environment guaranteeing the use of natural resources efficiently by implementing a system of well-maintained or managed protected areas. This includes developing long-lasting tourism competitiveness and increasing awareness and accountability of the importance of environmental management in the country.
2. Contribute to the preservation of the cultural environment such as positioning Oman as a cultural tourism destination, with experiences, products and events that integrate the local culture at different levels that render authenticity. This includes the preservation of cultural traditions and developing opportunities for local communities to engage in cultural tourism.
Despite the challenges, keep going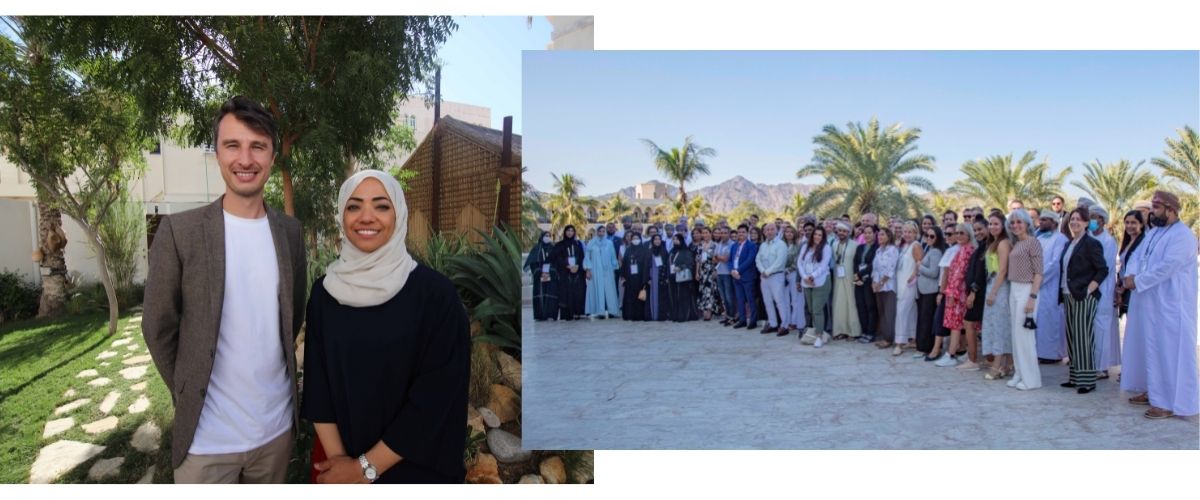 From the gruelling training and the sad loss of trainer Khalid al-Siyabi, to the importance of believing in yourself and your goals, it was no surprise that athlete and mountaineer Nadhira Al-Harthy's captivating story ended with a standing ovation during Connections Oman.
Despite Al-Harthy's failed attempts to reach other mountain summits before Everest, it was her enduring perseverance and belief in herself that gave her the psychological strength to achieve this incredible ambition. Nadhira spoke of many challenges that resonated with all of us, especially during this unprecedented time.
We all suffer from doubt and fear of failure, but it is through belief, drive and sheer determination that we are able to overcome those challenges and achieve great things. 
Travel Agents are the real influencers
Now, more than ever, clients rely on trustworthy and knowledgeable information to guide their purchases. Travel influencers who have previously dominated the Instagram newsfeed now lack the vital and specific detail that helps to reassure consumers of their intentions.
Travel agents are the professionals who are truly in the know, and can advise, guide and recommend places and itineraries that meet clients' wants and needs. It can be said therefore, that they are the real travel influencers of today.
During ConnecTALKS: Future of Luxury Travel in the Middle East, Clive Jacobs explained this statement in detail. "We live in an age of social media and people talk about influencers," he said. "For me, travel agents are the ultimate influencers."
Jacobs continued, "Travel agents are the people that take the time to learn about products and to be able to give professional advice to their clients. They are the real influencers. And it's about time they've gotten more recognised for that."