Dana Point is the Golden State's hidden gem - a coastal resort with a surfing heritage and whale watching claim to fame just waiting to be discovered by the discerning traveller.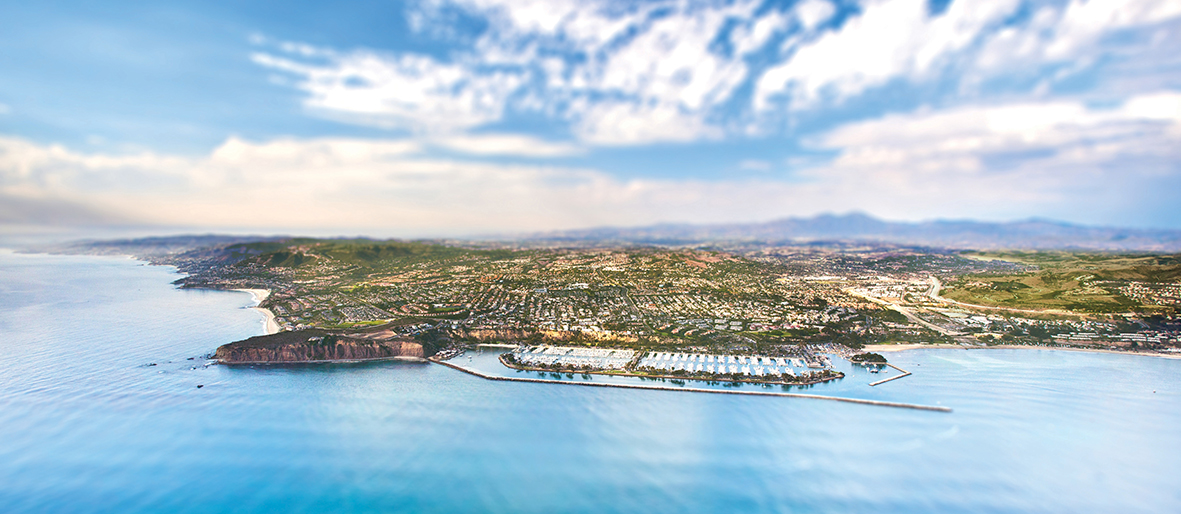 Nestled between California's city giants of Los Angeles and San Diego, along Orange County's extraordinary coastal region, lies the city of Dana Point. This seaside destination is in fact the southern start of the iconic Pacific Coast Highway, also known as Highway 1, which travels 666 miles from the heart of Dana Point to Leggett in Mendocino County.
Much like its high-end neighbours, here you'll find high bluffs, pristine beaches and luxury resorts. But none of them can lay claim to being southern California's original surf town.
A place that prides itself on its authenticity, Dana Point has a real sense of spirit and community. It is here that the world's first retail surf shop, Hobie Surf Shop, was opened in 1954 by surfing legend Hobie Alter, and where many surfers travelled to experience the infamous Killer Dana surf break.
California's surf heritage is so deeply rooted that it envelops all who live and visit Dana Point; spectators will naturally gravitate towards the coast where the sport's enthusiasm spreads from sea to shore. In fact, the surf culture is so central to life at Dana Point that its museum, Surfing Heritage and Culture Centre, has been described as the Smithsonian of surfing.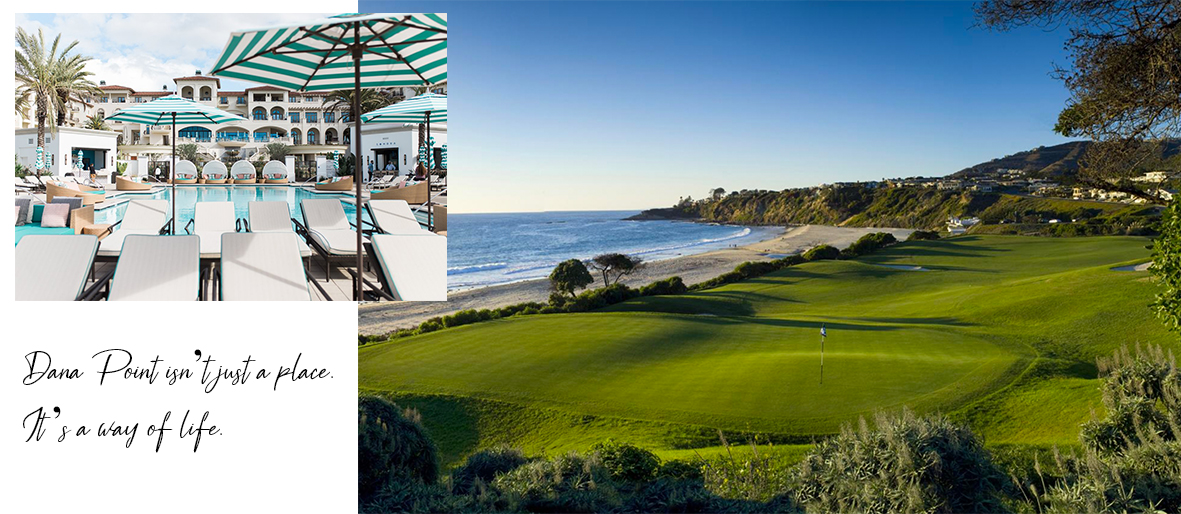 Needless to say, life in Dana Point revolves around the water. Its connection is palpable. The harbour, a hub for more than 2,500 boats and yachts, is an energizing launch pad for the town's limitless activities. Stand-up paddleboarding, kayaking, deep-sea fishing and sunset cruises are offered in abundance. But what perhaps is most impressive is Dana Point's most recent honour as the "Dolphin and Whale Watching Capital of the World™". In March, Dana Point hosts the world's first and longest-running whale festival to celebrate the migration of the California Gray Whale. Home to one of the greatest concentrations of blue whales and dolphins on Earth, with many using Dana Point as a landmark during migrations, it is a destination that encourages frequent sightings of these majestic animals.
The beauty of this cliff-lined cove has long been admired. When it was discovered in 1835 by Harvard-trained lawyer and seaman Richard Henry Dana aboard the merchant ship Pilgrim, he declared it "the most romantic spot in California." And so, it is after this adventurer and San Juan Point (the headlands) that the city of Dana Point is named.
Its history though doesn't begin here. Northeast of Dana Point lies the seventh of California's 21 missions, an enduring legacy that spans San Diego to Sonoma and marks the footholds gained by Spain in the 18th century.
The historic Mission San Juan Capistrano – dubbed the 'Jewel of the California Missions' – is not only symbolic of California's multicultural history but is also the birthplace of Orange County.
Today, its destination management company, Visit Dana Point is strategically working towards its goal of placing Dana Point on the global luxury travel map. Executive director Jonny Westom said "by pairing high-end resorts and amenities with a laid-back surf culture, visitors to Dana Point will come to discover the premier coastal destination known for our approachable luxury lifestyle."
Positioned among a saturated market of California beach communities, Dana Point features a welcoming small town feel and casual elegance, authentic surf culture and accessibility to open water, which have been further embraced through the city's expansion. It is now that Dana Point is emerging as one of the most desirable destinations in the state.