In only a few days, we will be heading to the capital of the Sultanate of Oman to host Connections Luxury Middle East!
Ahead of the event, it is only fitting that we spotlight a prominent Connections Leader, who will also be joining us in the Middle East in the coming days. Matilde Haour Ayala is no stranger to Connections Luxury events. Having joined us last year at Global Travel Week Middle East powered by Connections in Muscat, she has brought her extensive knowledge and experience to bridge and foster lifelong business relationships with other key decision makers in the Connections Community.
Matilde has managed sales operations for a number of distinguished luxury hotels and resorts such as Corinthia Hotels, Emirates Palace and the Iberostar Group. She now takes on her next venture as the founder and CEO of Iconoclast Hotels & Travel based in Abu Dhabi! We sat with her to explore her profound 12 years in the industry and story behind the decision to begin a new chapter as a business owner in luxury travel.

Tell us a bit about your background and your professional journey to where you are now?
I'm Matilde, French born in Lisbon, Portugal. I fell in love with luxury hospitality at a very young age whilst traveling the world with my parents, and ever since I've kept on renewing my love for travels.
I have a Hospitality Management Diploma and a BBA in Events Management from Les Roches Global Hospitality University.
Throughout my career I have had the opportunity to work for prestigious brands such as Corinthia Hotel Lisbon, Kempinski Hotel Bahia, Emirates Palace, Iberostar Selection Lisbon, Bairro Alto Hotel, and Bomporto Hotels: The Lumiares and The Vintage Lisbon.
With over 12 years of valuable experience and expertise in the luxury hospitality industry, I've decided to launch my own business in December 2022.
You were the Head Of Business Development at Bomporto Hotels for nearly five years and have worked for some of the industry's most prestigious hotels and resorts. What made you decide to go from operating with – and even leading – renowned properties to jumpstarting your own business?
I am very grateful for the experiences and connections I've made whilst working for multiple renowned hotels and resorts worldwide. However, I believe this was the right time to create my own brand providing quality experienced consultancy sales advice for clients. Helping boutique hotels and travel businesses grow consistently and exponentially.
Iconoclast is meant reflect my vision and desire to bring a healthy disruption to luxury travel, to be free-spirited, to not follow the usual path and to not be just another sales representation company.
I am a firm believer that you should always follow your instinct and your vision and make it happen. Persistency and proactivity are key to success. And when you have accomplished your mission in one place move on to the next challenge.
As a business owner, you are free to define your vision and values and can easily adapt at any time according to the challenges you set and reset. That is the thrill of it.

Tell us about Iconoclast Hotels & Travel. What services do you provide your clients? What can we expect to see come out of this company in 2023?
Iconoclast Hotels & Travel is a business development company that supports free-spirited and lifestyle-minded hoteliers and DMC with its sales strategy, representation, branding, and consultancy.
We guide sophisticated boutique hotels and travel companies towards the recognition and spotlight they deserve. At Iconoclast Hotels & Travel, we believe in disruptive luxury travel, quality over quantity, allowing businesses to grow strategically, exponentially, consistently, and consciously.
In 2023, you can expect to discover a curated collection of boutique hotels and travel companies with a captivating storytelling, a sense of place, a conscious approach, and genuine quality service.
If there is one piece of advice you'd give to anyone in the industry looking to start their own business, what would that be?
Challenge yourself to act – there is a rewarding outcome waiting for you once you conquer your fears!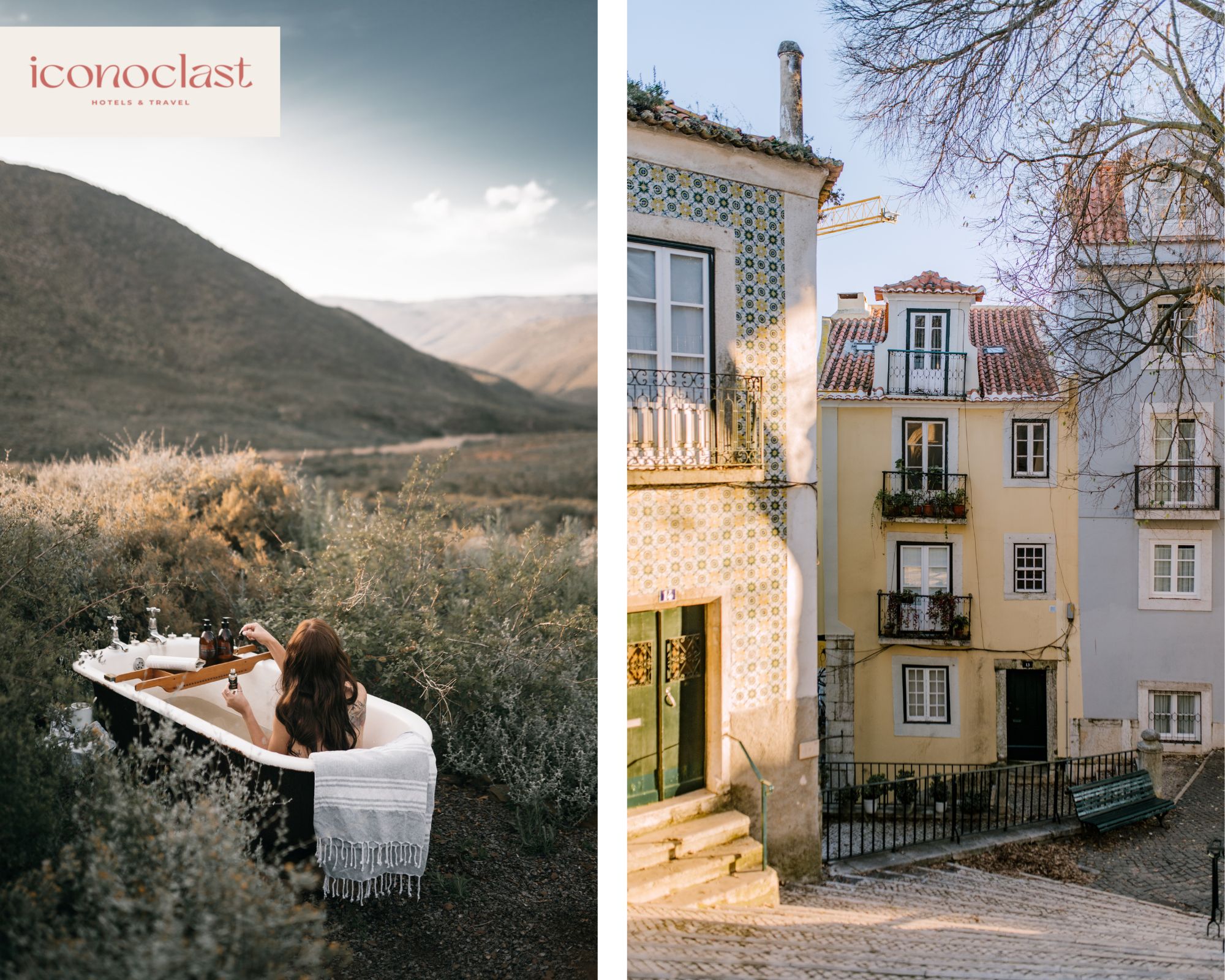 What is one thing you would like to see change or improve within luxury travel?
Luxury meeting authenticity.
I would love to see a change in the paradigm that luxury can only be defined by very opulent materials or conventional white glove service. Whilst there is inherently wrong with this approach, true luxury lies in the experience, the details, and the emotions a place evokes. Luxury travel for me is about authentic and meaningful experiences, a personalized service that impacts and creates memories. [It] is also about the consciousness of the brands and genuine support of local communities.
As an Abu Dhabi resident, what makes this city unlike anywhere else?
A fun fact. After nearly a decade later, life has brought me back to the 'grandiose' Abu Dhabi and I am astonished at how much it has developed ever since.

This city offers a diverse range of experiences, from cultural landmarks like the Louvre and soon-to-be Guggenheim, to entertainment venues such as Ferrari World and the world's largest indoor park, Warner Bros. Adventure seekers can enjoy activities like dune bashing and mountain hiking, while nature enthusiasts can explore the untamed mangroves and pristine beaches.
The melting pot of nationalities and cultures in Abu Dhabi makes it an exciting and vibrant place to be.
I admire the Emirati mindset, always striving to make things happen, no matter how big or challenging it may be. There's a sense of possibility and can-do spirit in Abu Dhabi that is truly remarkable.
***
If you would like to get in contact with Matilde Haour Ayala, you can reach out via email at matilde@iconoclasthotels.com, You can also visit Iconoclast Hotels & Travel to learn more about its services and premium collection.