Written by Samar Shawareb, Managing Director of Arabia Weddings
Picturesque seaside towns, expansive olive groves, historic villages and beautiful masserias, the southern Italian region of Puglia has an extensive and varied offering, ideal for a destination wedding.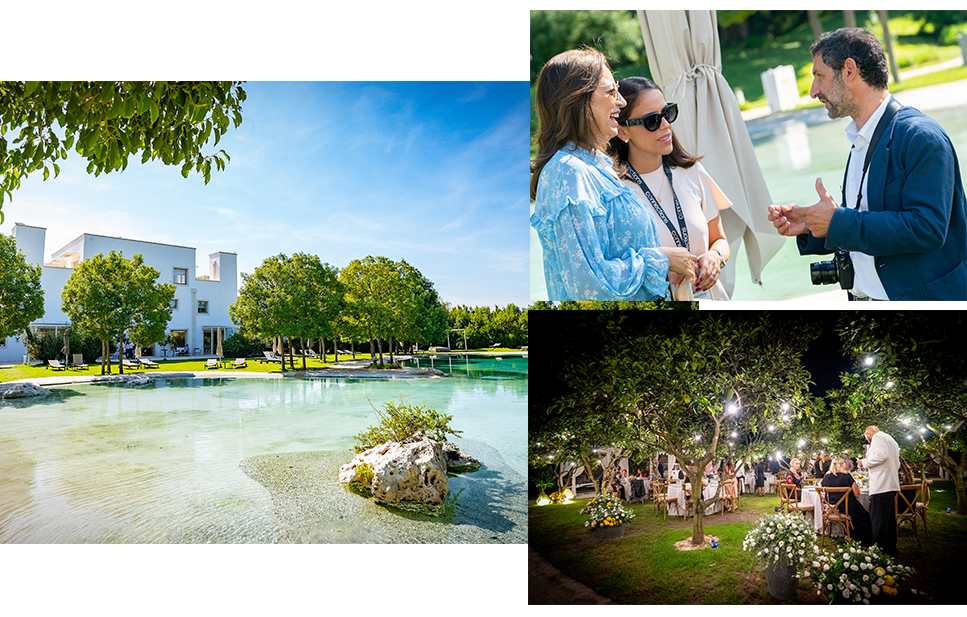 Sitting in the very south east of Italy, the region forms the heel of the country's famous boot. Surrounded by the Adriatic Sea to the east, and the Ionian Sea to the west, the breath-taking coastline is famed for crystal-clear waters and white sandy beaches.
But, Puglia's appeal for high-end weddings is far greater than the stunning landscape. There are many reasons that make this Italian region perfect to host destination weddings from around the world.
On a recent visit to Pulgia to attend Connections Weddings, we visited several venues and met with first class wedding professionals experienced in planning destination weddings of any size.
But before we list the top reasons for selecting Puglia as a location for a destination wedding, let's define some terms that you will encounter in Pulgia:
Masseria: A masseria is a fortified farmhouse or country house on an estate. A masseria is similar to an hacienda in Spain or a plantation in the United States. The masseria was like a rather large farm complex, where the land barons stored their food and possessions from the 16th to 18th centuries in Italy.
Tenuta: An Italian word for estate.
Trulli: A trullo (plural, trulli) is a traditional Apulian dry stone hut with a conical roof. Their style of construction is specific to the Itria Valley, in the Murge area of the Italian region of Apulia (Puglia).
Discover the top 6 reasons for choosing Puglia as a wedding destination.