During our exciting one-day Tales Of Portugal with Visit Portugal event in Manchester, England this year, luxury buyers and Portuguese suppliers from every area of Portugal's seven regions had the opportunity to meet in the Connections Way of doing business. Alentejo, The Algarve, The Azores, Center of Portugal, Lisboa, Madeira, and Porto and the North of Portugal brought along a few cultural experiences to showcase the delights and adventures that Portugal has to offer its international visitors.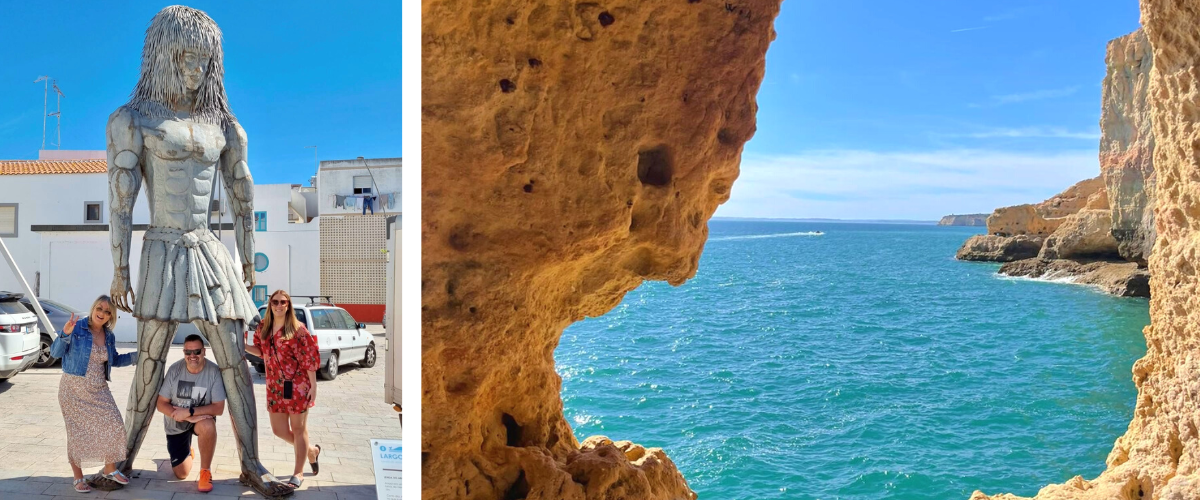 In March a handful of Connections Leaders had the chance to visit a few of the country's beautiful regions on curated FAM Trips to Alentejo, Algarve, Porto and the North of Portugal and Madeira.
In case you missed the opportunity to attend these trips or haven't yet had the pleasure of seeing the beauty of Portugal, we've put together a list of must-see places to go, things to do and places to stay in this alluring country of cultural wonders.
Alentejo
Why visit?
Once you enter Alentejo, you're immediately captivated by the beauty of this unique Portuguese region's strong cultural landscape and rich identity. Its terrain is dominated by elements of the Montado; cork oak forests, olive groves and vineyards as far as the eye can see. In its architecture, the whitewashed houses hint blue, yellow and red stripes taking you back to a time of the region's Arab history and presence that dominated until the 12th century. Classified as a Starlight Tourism Destination, Alentejo's Lake Alqueva is one of the best preserved places in Europe; in its vast Atlantic coast you can find the longest sandy beach spanning proximately 60 kilometres.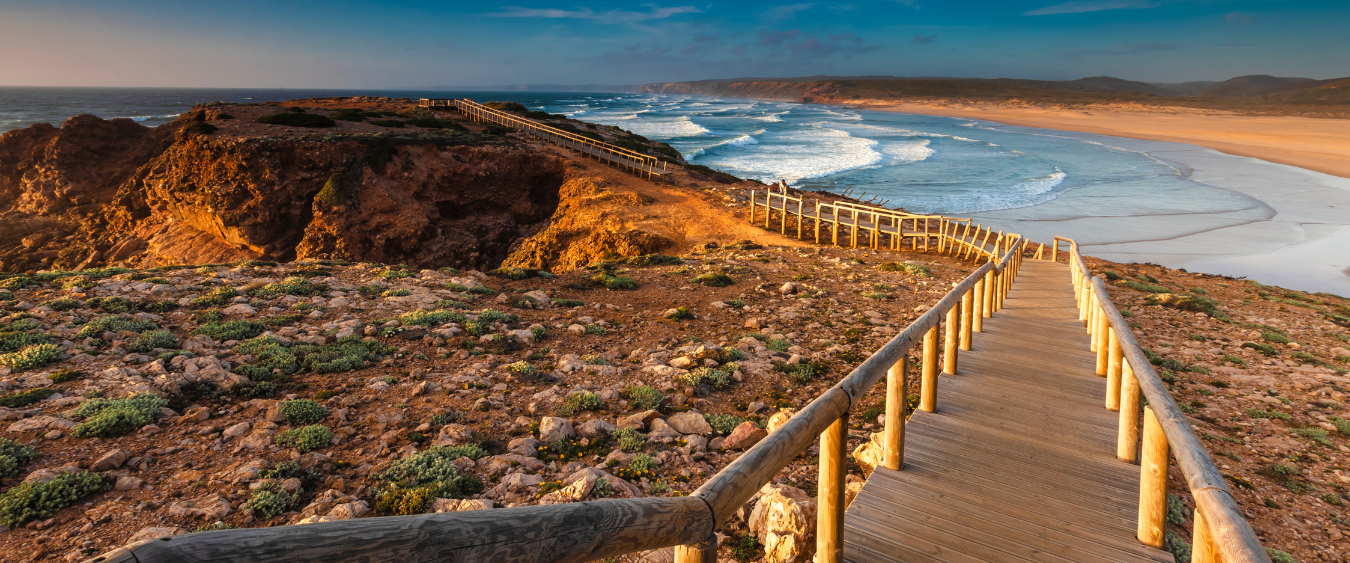 What to do?
During your visit, keep in mind that Portugal is well-known for its gastronomy and Alentejo is no exception. Alongside the charm and friendliness of the Alentejo people, the region's array of wines is the gastronomic soul of this destination.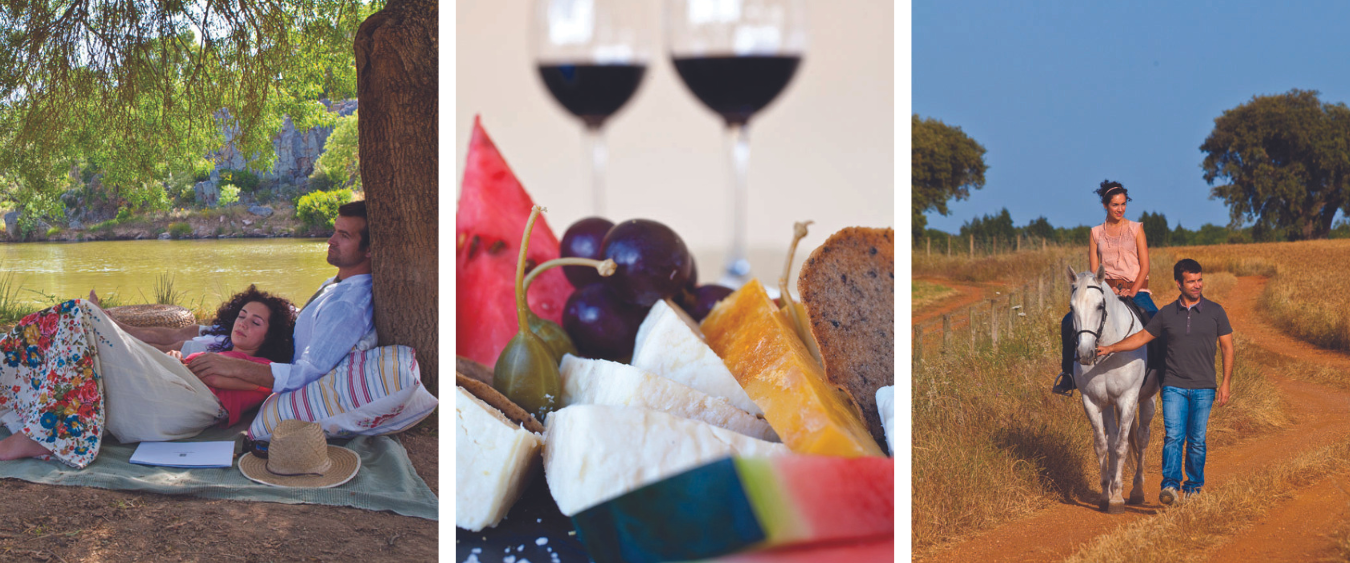 Stop for some wine-tasting at local wine-producing estates, hike through cork-oak forests, past medieval towns and villages or take a boat trip on Europe's largest artificial lake located right in Alqueva. For a historical adventure, visit the dozens of castles, churches and cathedrals in the region and learn about the immense megalithic and Roman heritage. Explore your adventurous side by taking hot air balloon ride through the bright rays of sunlight over the ridges of wine rows or learn to surf and paddle board on the Alentejo coast. Looking for serenity? The wide open landscape offers you simple horseback rides, picnics and bike rides beneath the sunset.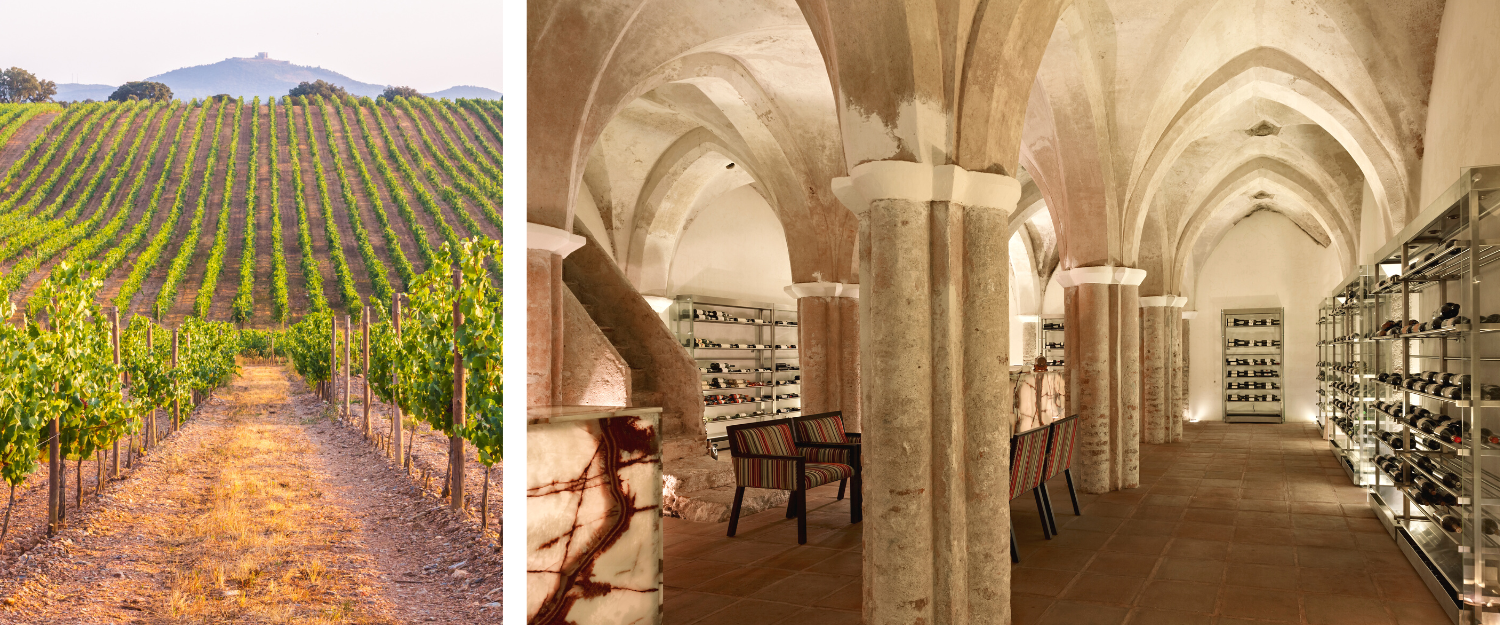 Where to sleep?
From wide rural grasslands to luxury manor houses and boutique hotels, there are many beautiful accommodation options across Alentejo. If you fancy a regal touch, castles, convents and palaces are also at your fingertips. However, each of these properties have one thing in common: a strong identity with the Alentejo culture, aesthetics and values and excellent service. Here are a few place to choose from during your visit: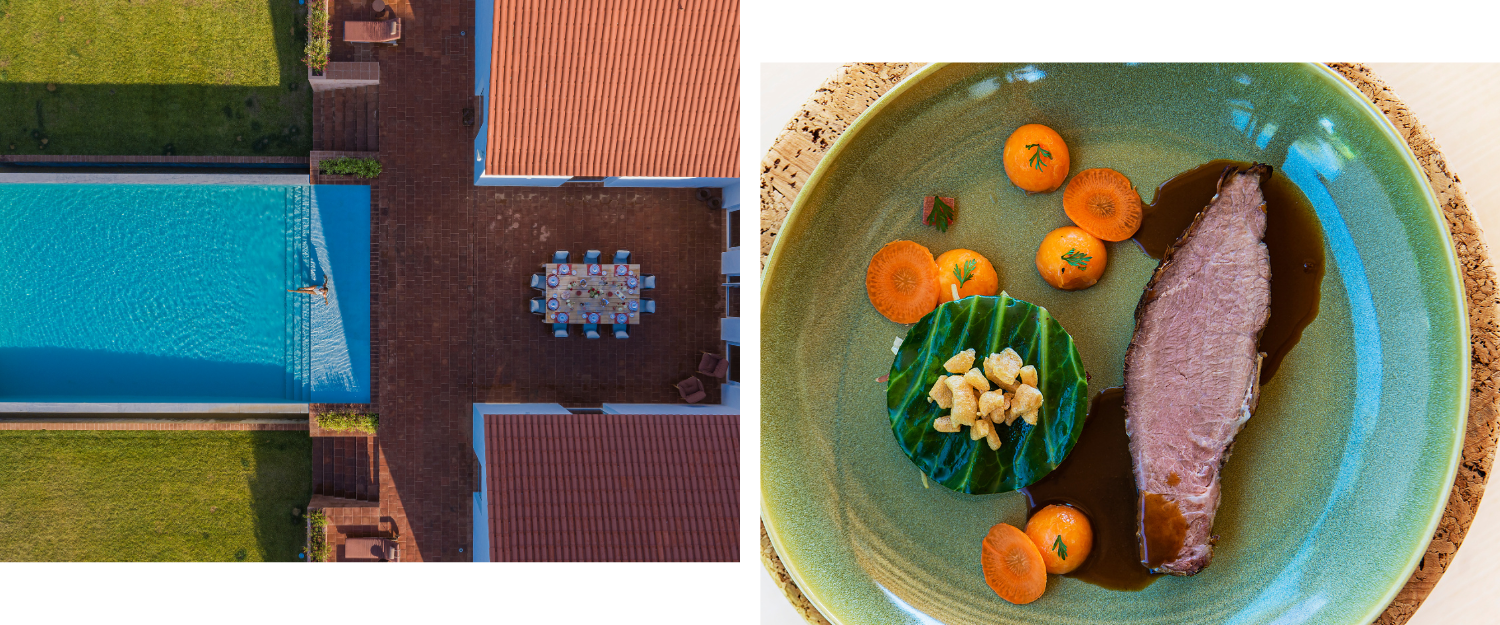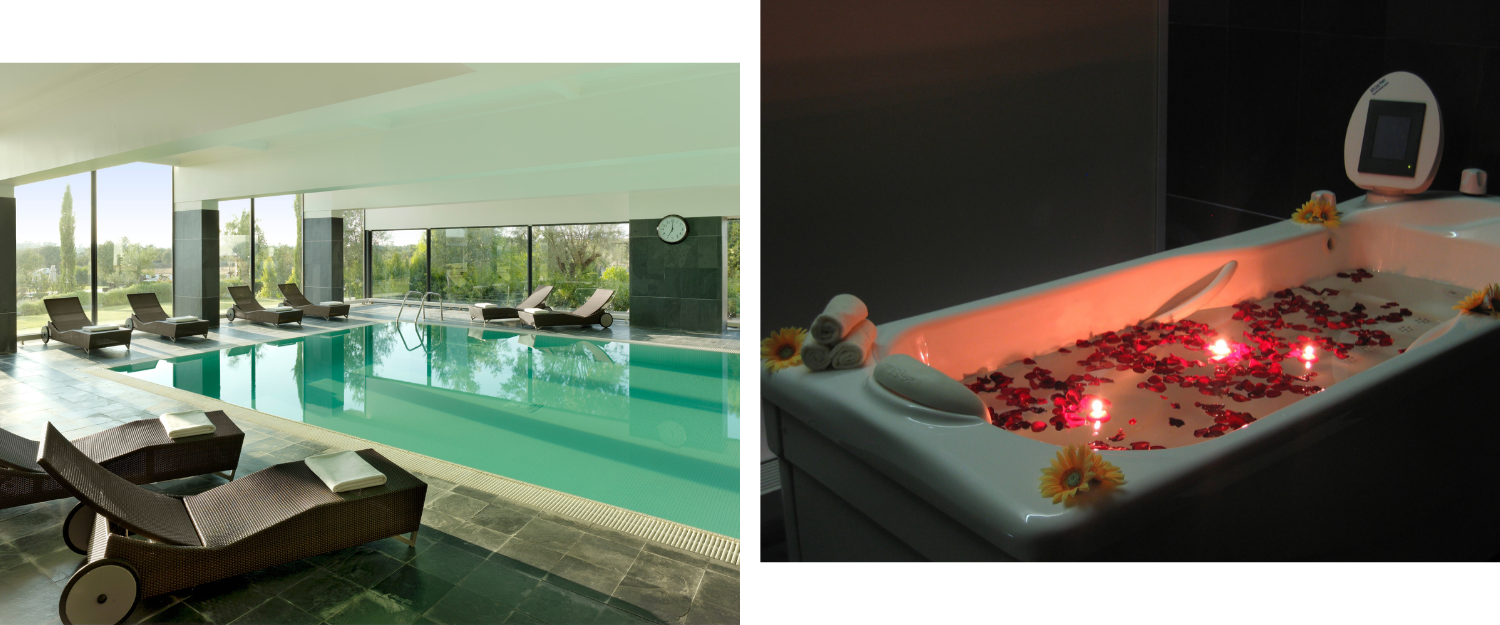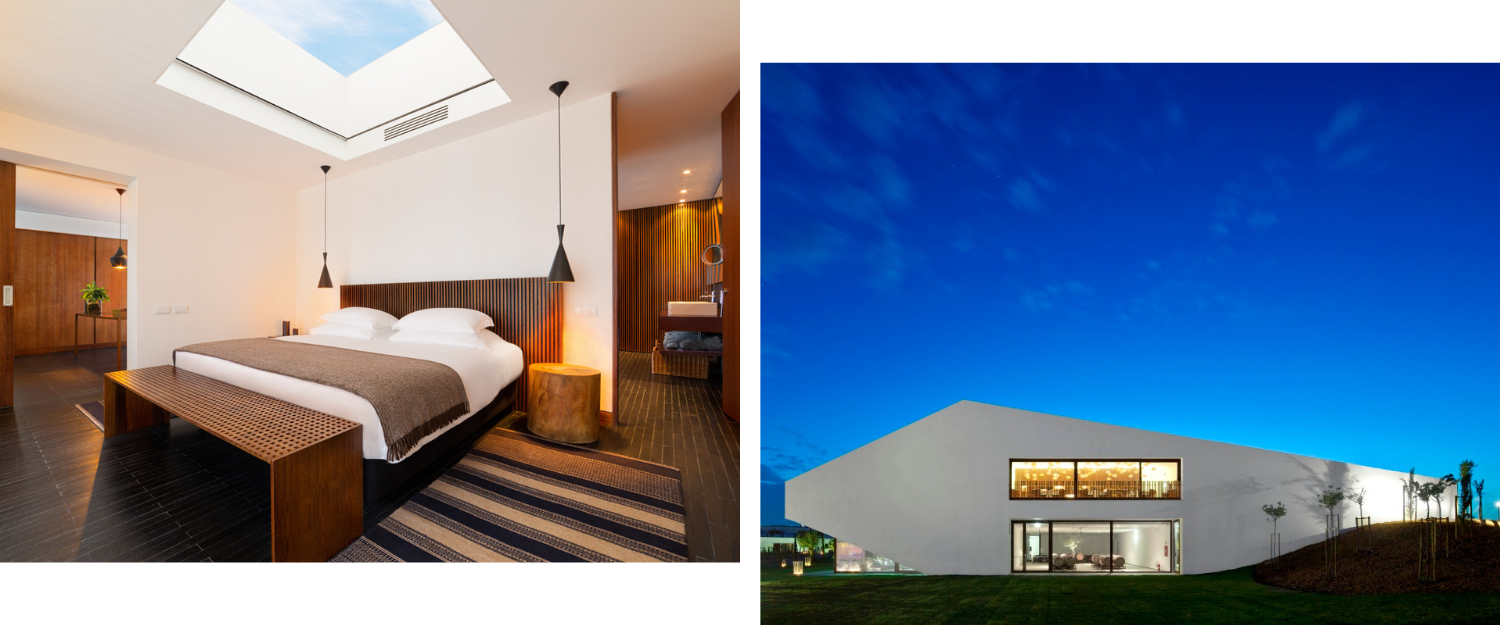 What not to miss?
Cities like Évora and Elvas, both World Cultural Heritage by UNESCO, offer medieval villages like Marvão and Monsaraz; true time capsules that captivate any visitor by their beauty. Worldly heritage also graces this regions in other local picturesque towns like Castelo de Vide with its exciting history linked to the Jewish heritage of the 15th century. Here you can listen to cante alentejano, a particular form of singing typical of the city, while enjoying a glass of local wine at your choice of one of Castelo de Vide's fantastic restaurants.
To learn more about Alentejo, you can get in touch with Visit Alentejo via email at info@turismodoalentejo.pt.
The Algarve
Why visit?
The Algarve is located in the southernmost region of Portugal with 200 kilometres of breath-taking coastline and more than 300 days of sun per year. Its award-winning beaches, authentic cuisine, a range of outdoor activities attract leisure escapists, luxury seekers and nature lovers alike from around the world.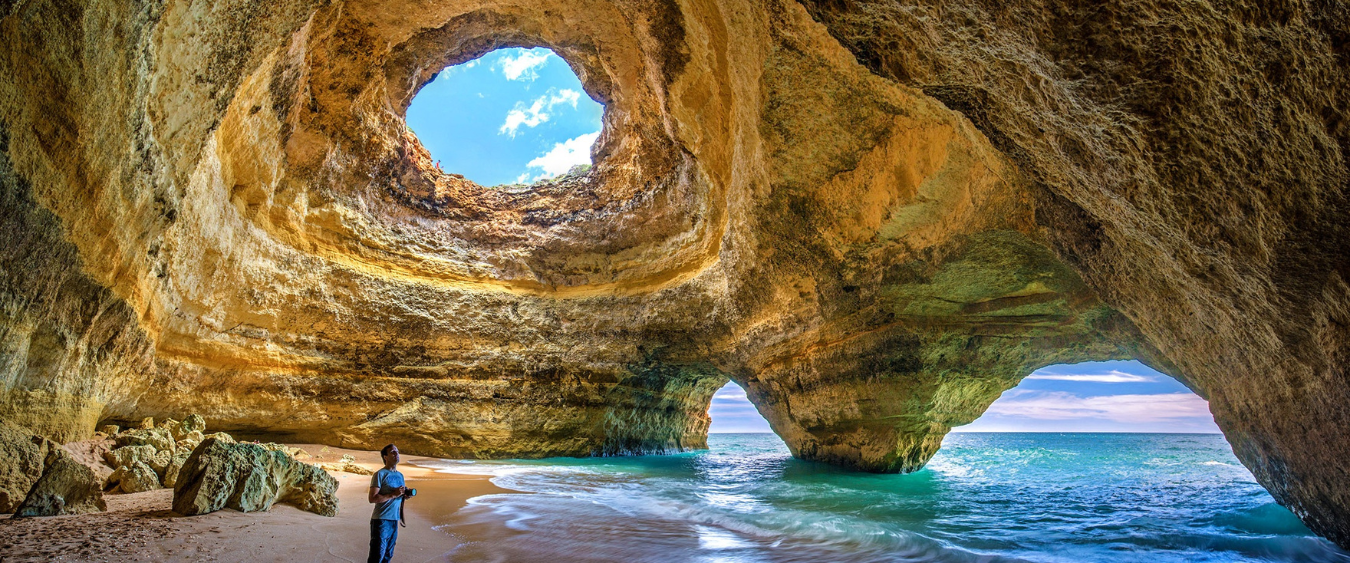 For keen golfers, the region has a plethora of award-winning courses. But a part from its beauty, it's a region well known for its hidden cultural delights, simple pleasures and Michelin starred restaurants and cuisine. All year round the region's beautiful beaches, nature reserves, scenic villages, castles and fortresses can be enjoyed in all their splendour. Day or night, whether for sun and sea, or for sport, relaxation, history, culture, nature, golf, or local gastronomy.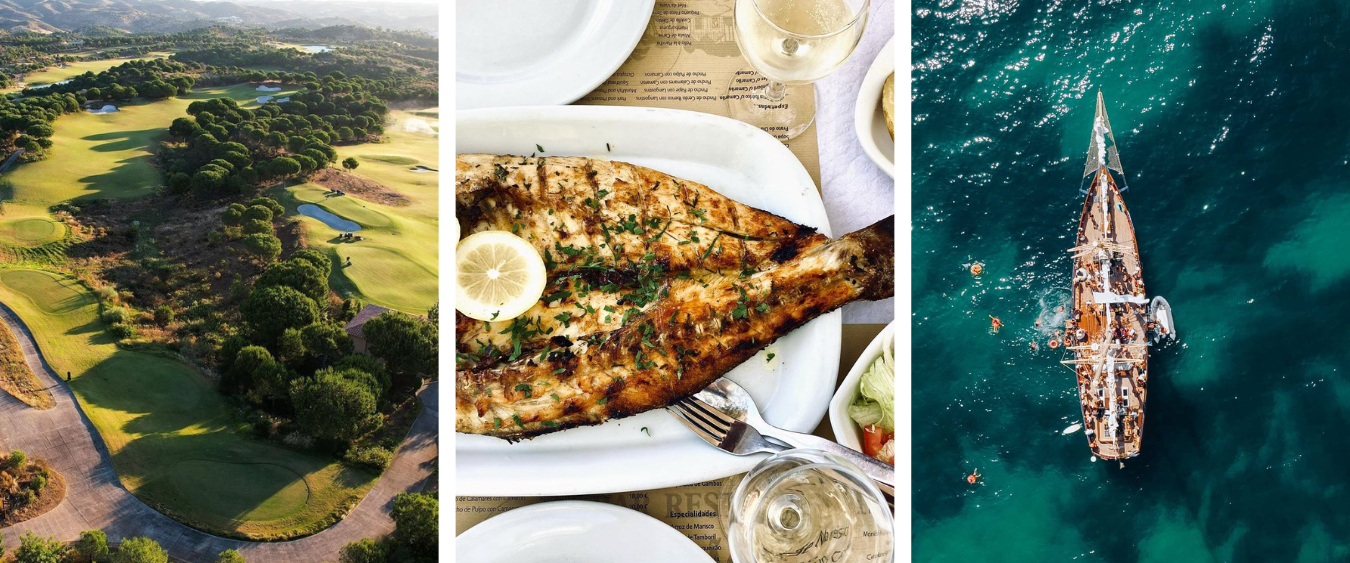 Where to sleep?
The Algarve region houses a wide range of accommodation options for all tastes and budges, from all-inclusive and luxurious 4 and 5-star hotels to great quality budget options. Villas and self-catering accommodation are plentiful for those that prefer the comfort and privacy of a home from a home.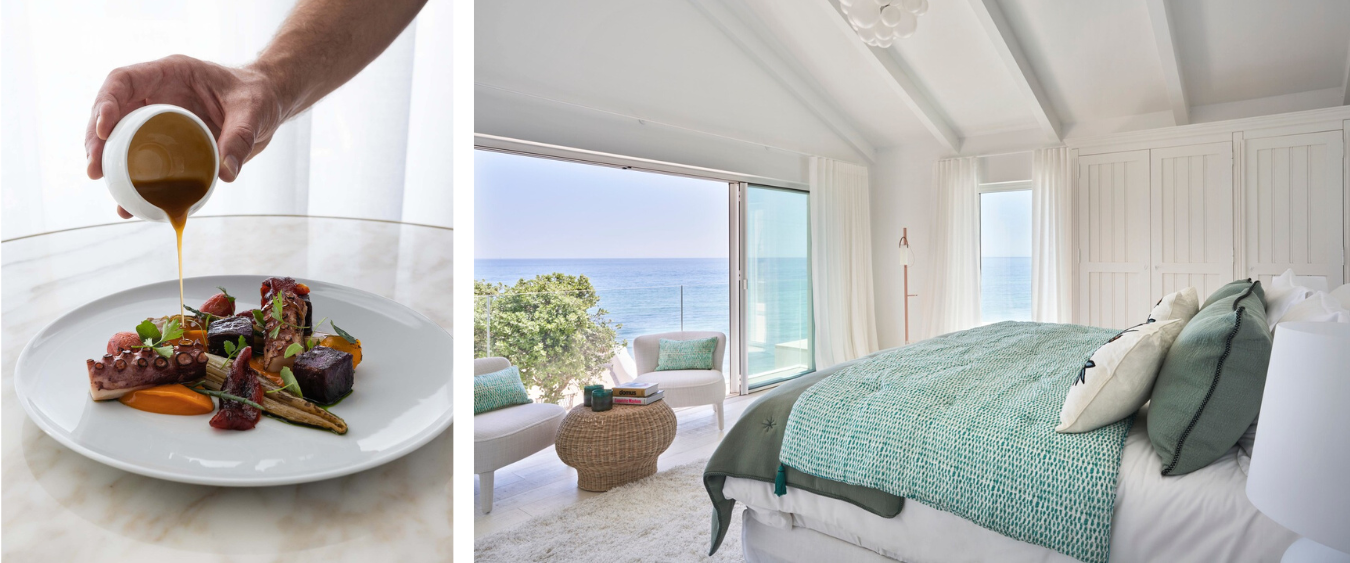 What to do?
Visit Cape St Vincent (Cabo de São Vicente) and the Vicentine Coast are considered Portugal's greatest coastal paradise. Hike part of the Via Algarviana Trail or learn to surf and body board with the locals. The Algarve offers beaches to cater for confident surfer or a beginner. Sip the finest local wines produced across the region, play a round of golf on one of the stunning courses and enjoy a day relaxing on the beach from sandy beaches to deserted islands or talk a walk through the depth of Portuguese history.
What not to miss?
On a beach break, taking a trip to explore the impressive Benagil Cave and iconic Ponta da Piedade rock formations in Lagos is a must. You can also cycle on the Ecovia trail to discover the natural marvels, then enjoy some fresh grilled fish and seafood as well as stews and dishes of meat with strong local aromatic flavours.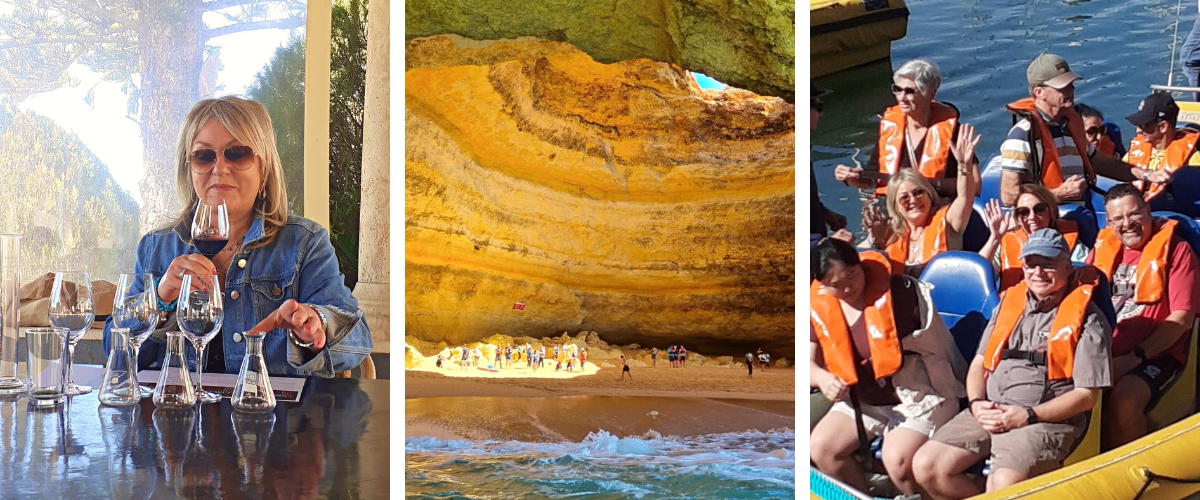 For a sugar fix, almond carob and orange-based sweets native to the region are worth a try, as is the classic Dom Rodrigo dessert and traditional fruit brandy Medronho in Monchique.
Have a bit of luxury eats and try one of the eight Michelin starred restaurants, where local produce goes hand-in-hand with innovation.
To learn more about The Algarve region, you can get in touch with Visit Algarve via email at turismodoalgarve@turismodoalgarve.pt.
Madeira Islands
Why visit?
Good weather all year around. Easy access. Incredible Landscapes and hiking paradise. Crystal Clear waters full of sea life. Centuries-old traditions, history and culture. Amazing Food. Most welcoming people. It truly is the place that belongs to all.
Where to sleep?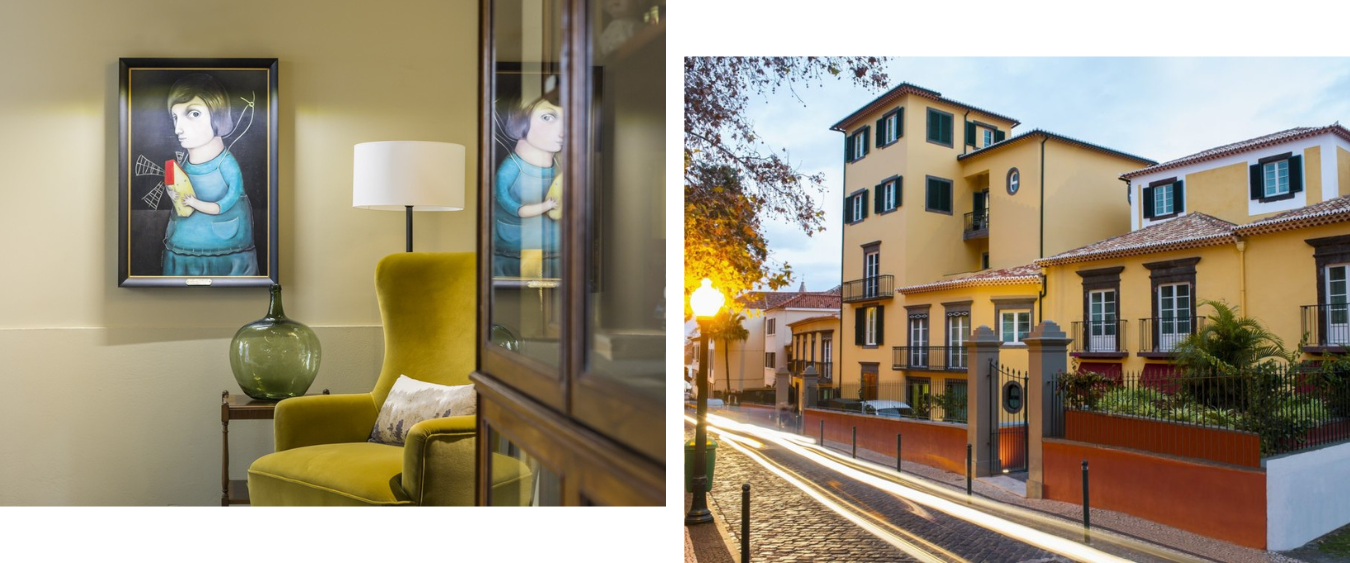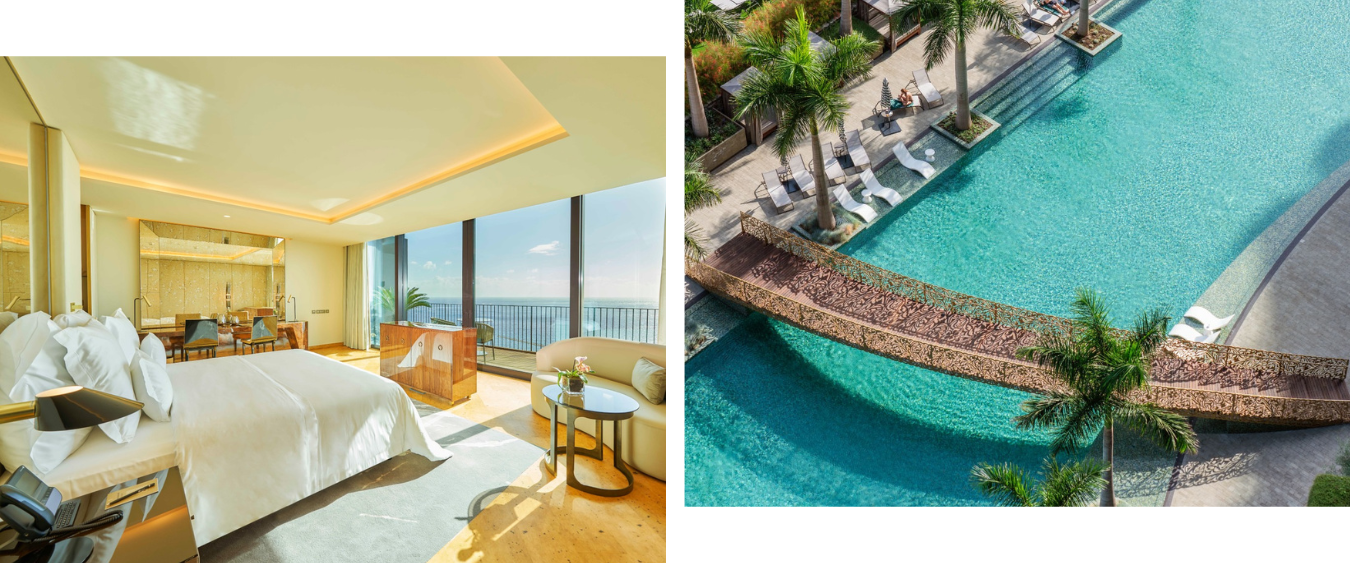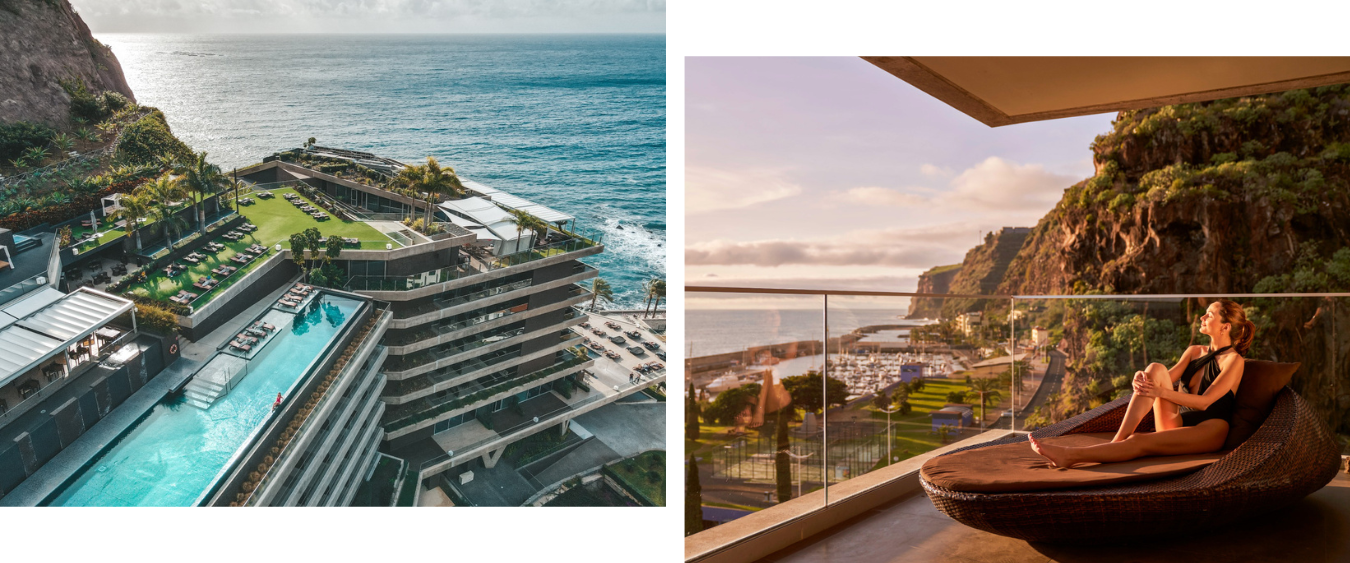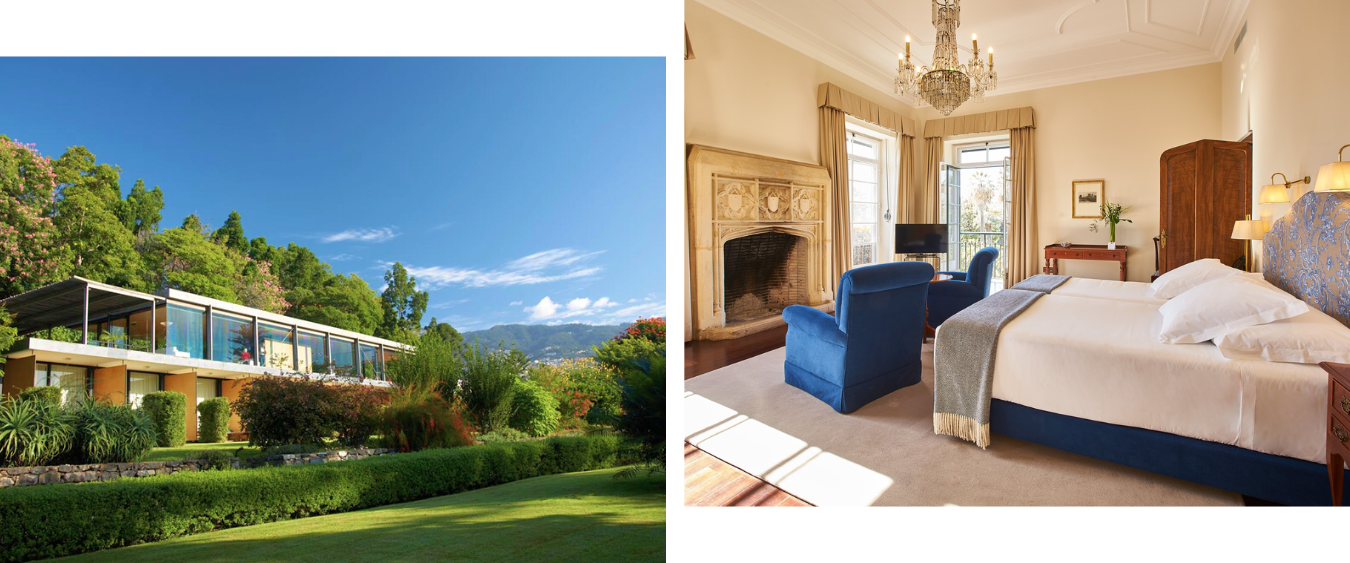 What to do?
Madeira's FAM Trip itinerary that we prepared pivoted the island as being much more than just a contemplative experience. Every day here is a new discovery!
In addition to visiting places of undeniable splendour, Connections Leaders were immersed in the gastronomic culture and its unique flavour. "A tropical paradise" is an expression we often see associated with Madeira and, in fact, "topicality" is a characteristic found in on several levels. In the climate, in the vegetation and, of course, in our fruit. Everything in Madeira tastes special and fruit is no exception. The award-winning nectar, the Madeira wine also stand out, one of destination undisputed crown jewels.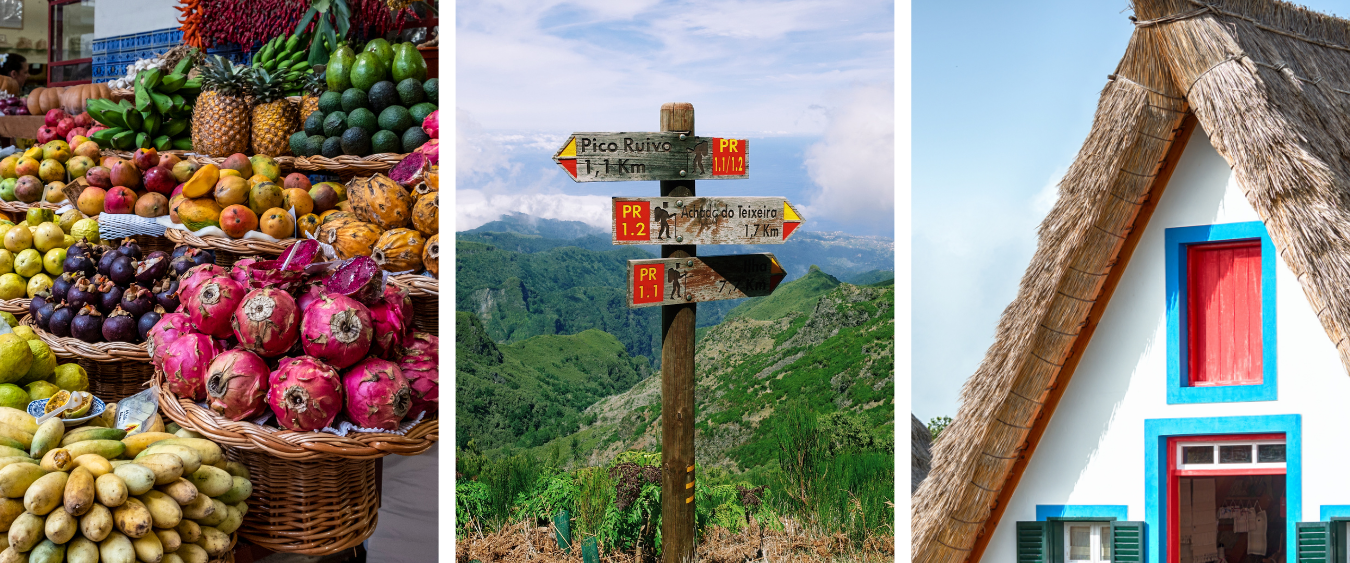 When visiting Madeira, hiking on the biggest plateau (Paul da Serra at 1500 metres), where a unique treasure of the Laurissilva forest hides, is a great way to see its mountainous terrain from new heights. Dolphin watching, another popular activity on the island and taking a boat trip is a relaxing way to enjoy the view of the islands colourful infrastructure and majestic  sea life.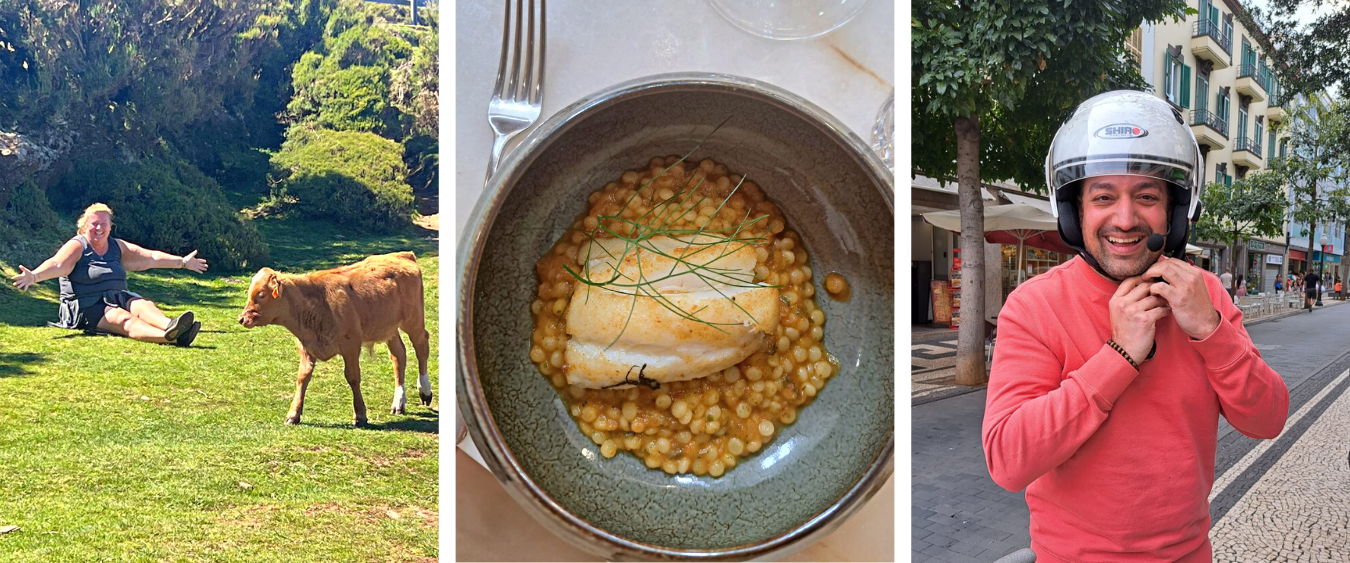 During the FAM Trip, leaders were  surprised by whales spotted along the beautiful southwestern coastline of Madeira. These are just some of the FAM Trip highlights that showcase Madeira as an attractive destination for all ages and preferences, all year round!
To learn more about Madeira, you can get in touch with Visit Madeira via email at geral@ap-madeira.pt.
Porto and the North of Portugal
Why visit? 
Porto and the North of Portugal have an immensity of things to do, places to see, people to meet and emotions to feel. Generally, in Porto, the region's gateway, you can make your way to the four sub-regions of the destination: Porto Metropolitan Area, Douro, Minho and Trás-os-Montes. These four areas make the region a difficult place to forget.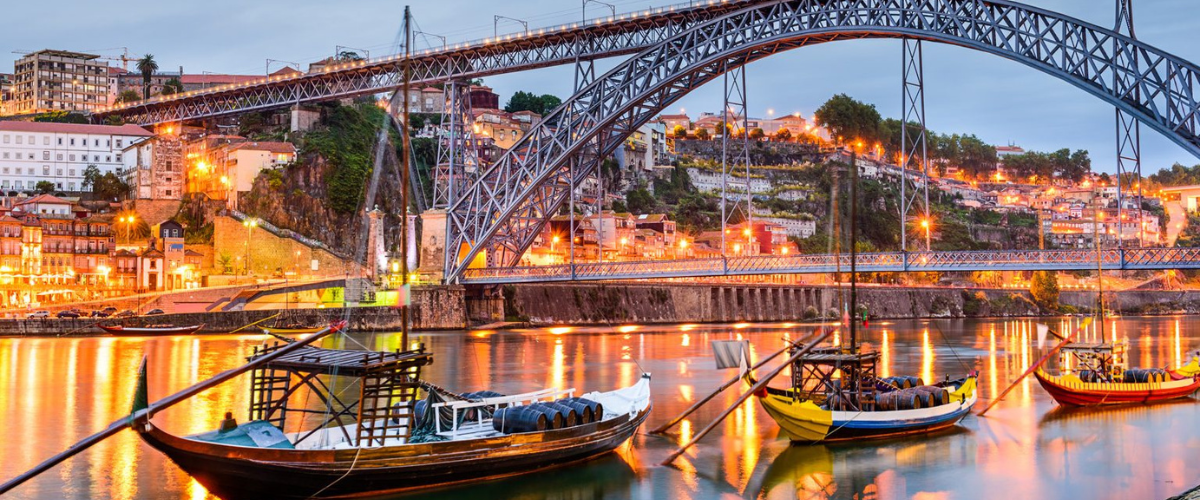 Much for the hospitality of the people who live here, but also because all of them have such a rich offer, whether it's history, culture and architecture, gastronomy, wines or natural beauty.
Where to sleep? 
If you're in Porto, you won't have trouble finding a hotel to suit your needs. Want a hotel in the city centre? The Turim Oporto Hotel is an excellent option. Do you prefer to stay away from the hustle and bustle? Try the Boeira Garden Hilton Hotel Porto Gaia. Do you like themed hotels? You should stay at the Hotel da Música. Or do you dream of a beach-front hotel? The Vila Foz Hotel & Spa is the spot.
In Minho, you can take a trip back in time at the Pousada de Guimarães, and in Trás-os-Montes, you can recharge your batteries in Hotel Casino de Chaves or the Vidago Palace; and in the Douro get ready to be amazed by the landscapes of The Vintage House Hotel, Quinta da Pacheca and Homes in Douro.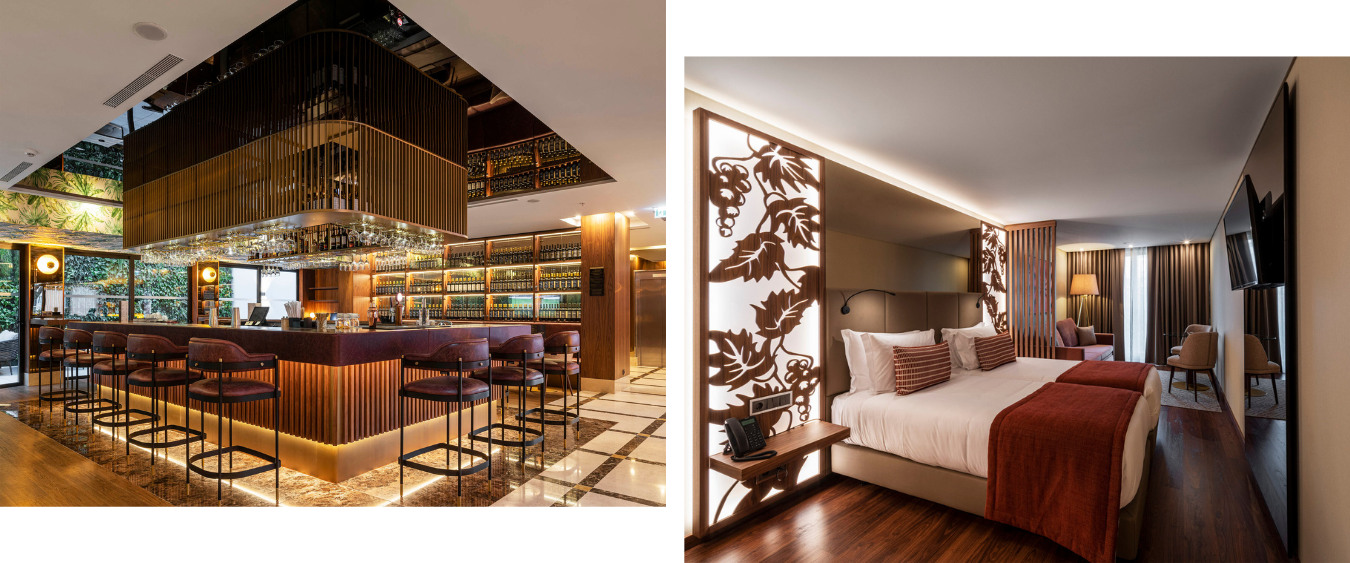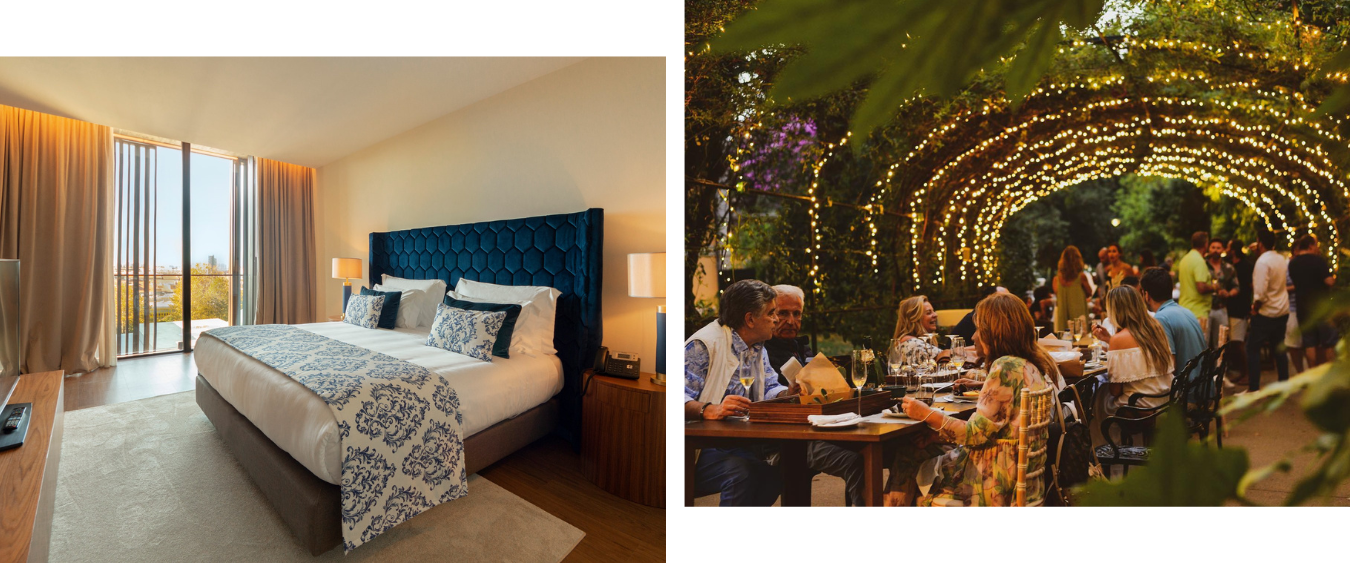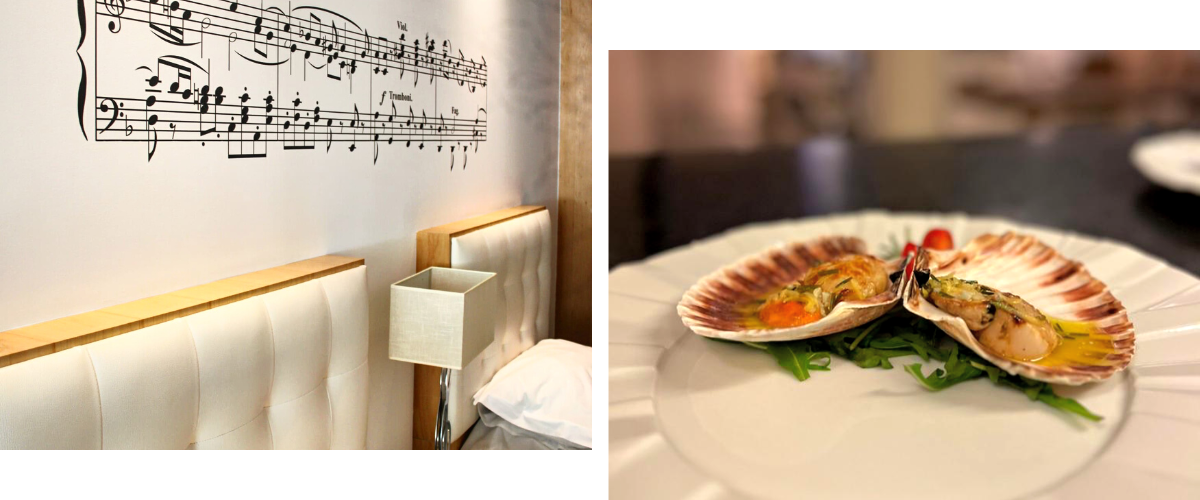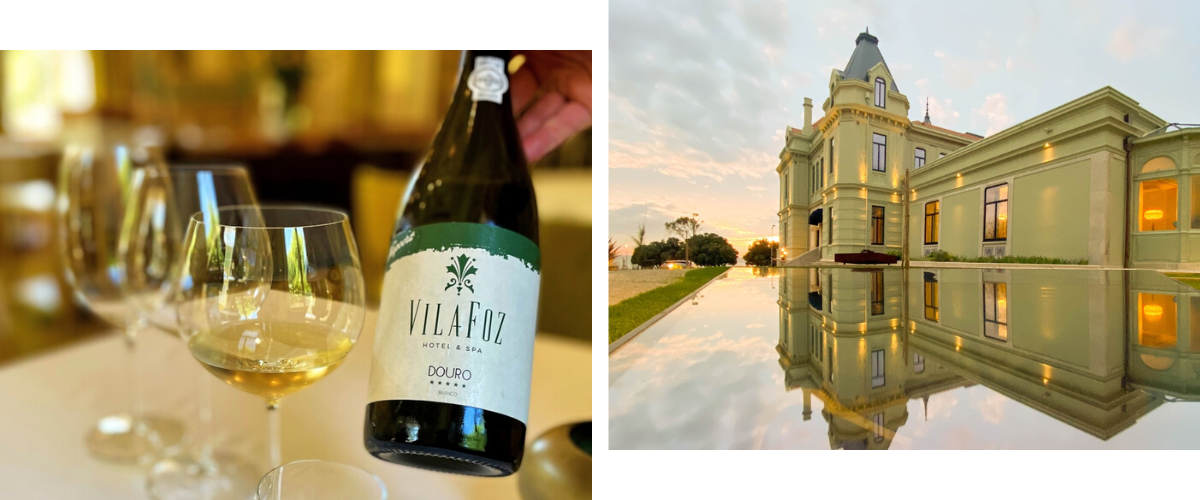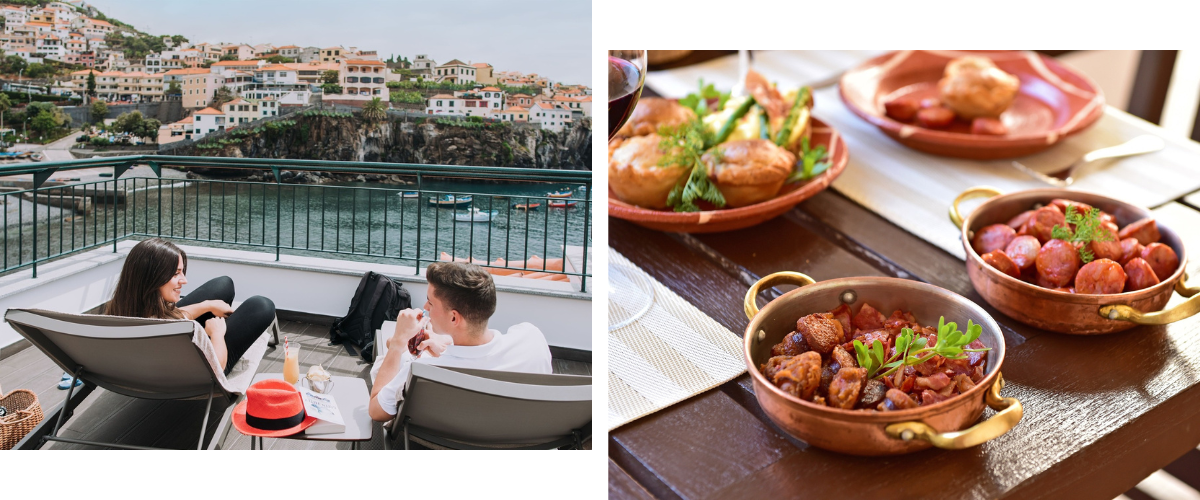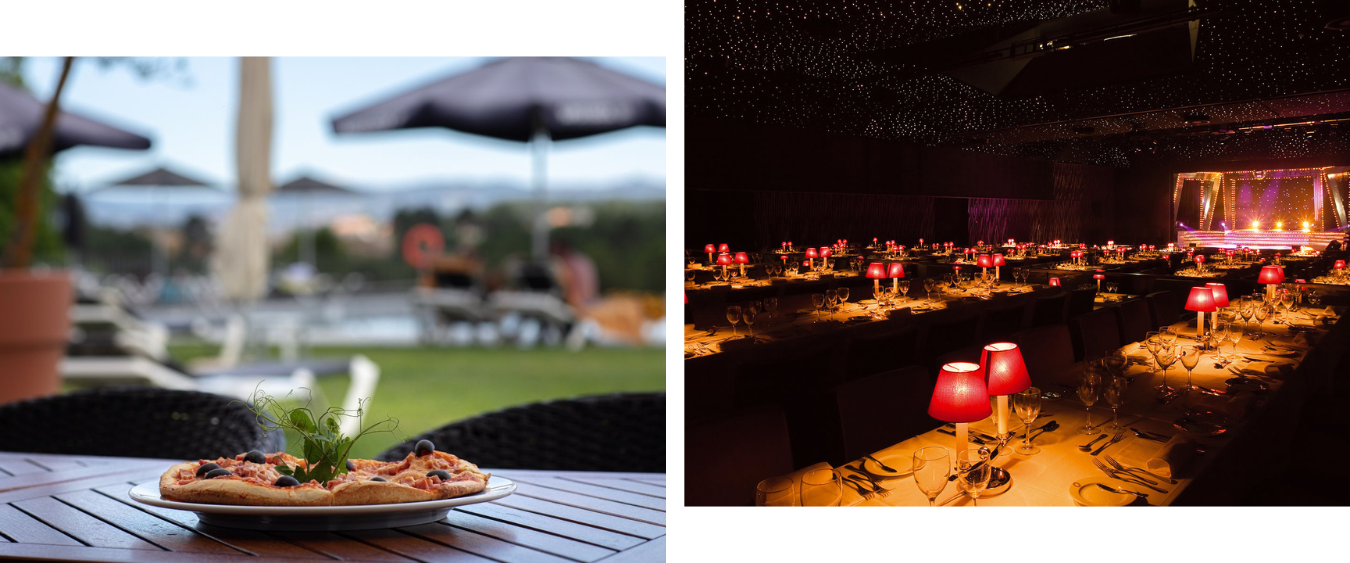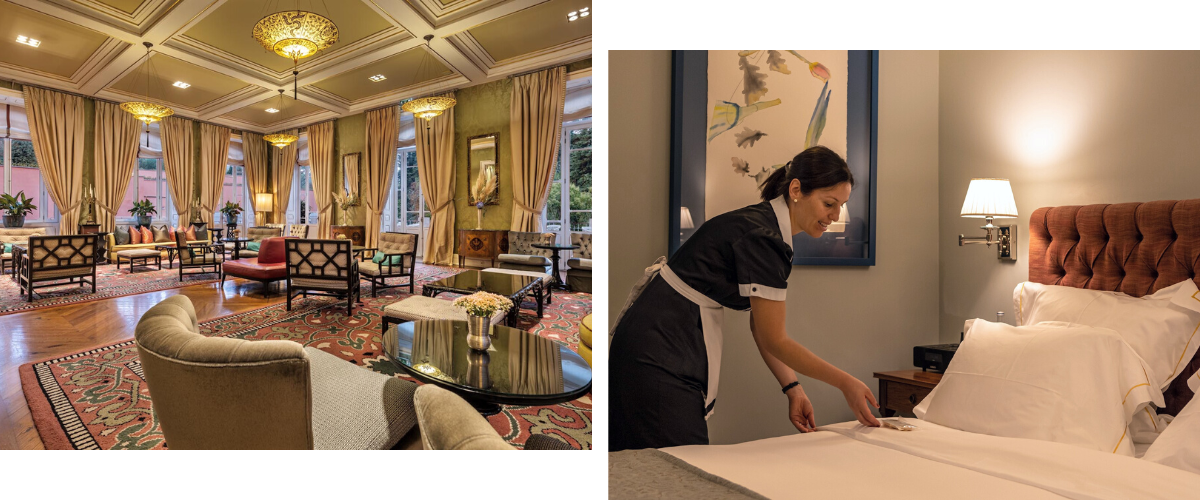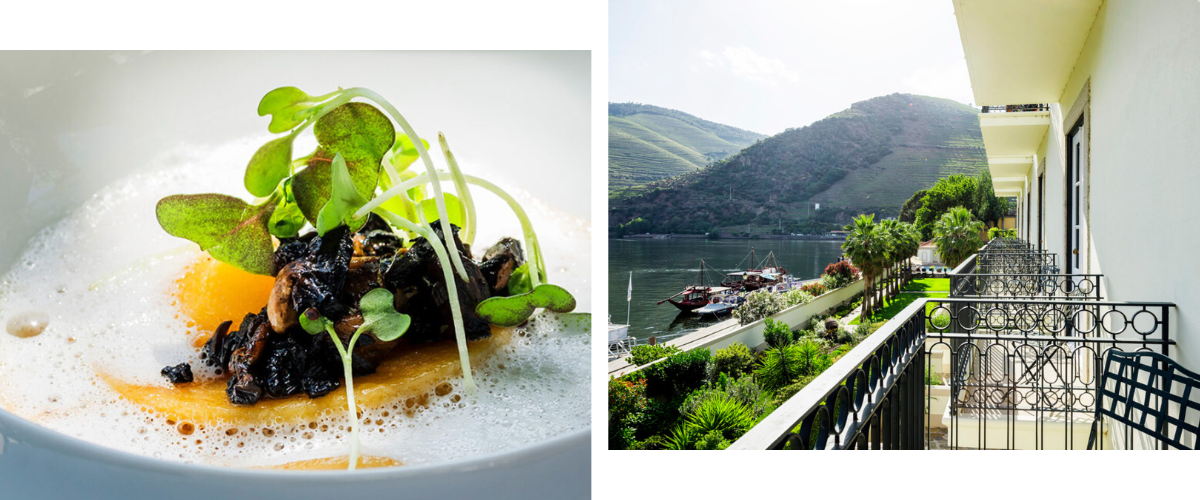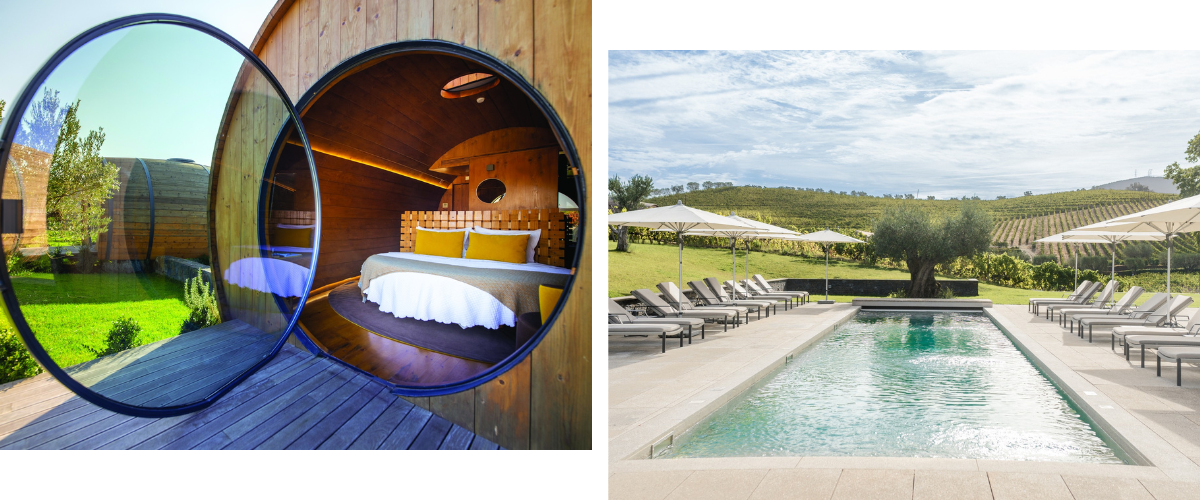 What to do? 
Start your trip in Porto, the region's gateway. This is a city with a lot of things to do, especially for those who like history, culture, food and wines.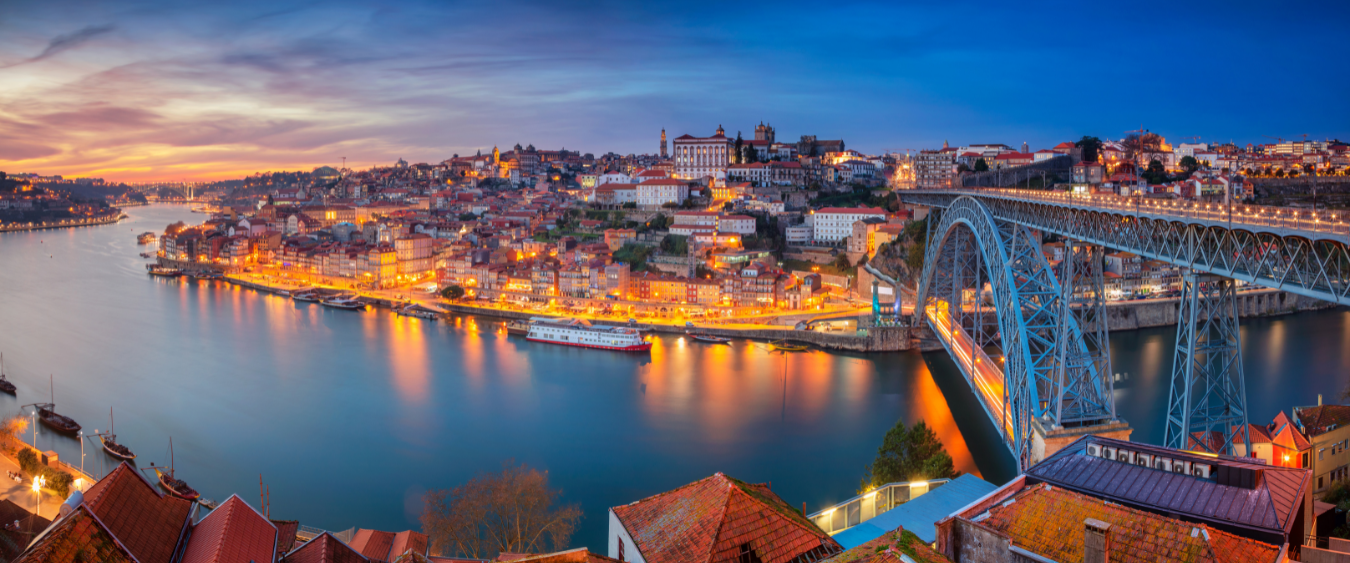 Also, you only have to cross Luiz I Bridge to get to Vila Nova de Gaia, the city where the main Port wine cellars are located, one of the main symbols of the region!
To learn more about the Porto and the North of Portugal region, you can get in touch with Visit Porto and the North of Portugal via email at portocvb@portocvb.com.