Where and how are HNWs from Germany and Spain travelling?
It's been an interesting time for the European luxury travel market. The industry is pushing forward in their recovery with tenacious energy, and with traveller behaviour changing, businesses are widening their horizons for new opportunities. 
This week, we welcomed Carlos Cendra of Mabrian Technologies based in Spain, and George Horney of anQa based in Germany, to share data and insights specifically on the outbound travel markets of these two countries.
By cross-analysing different sources of data and profiles, as well as key factors including air connectivity, spending patterns and interests, we were able to draw some conclusions between these two strong markets. Using Monaco as an example of a typical luxury destination, we discovered that:
Germans have a higher spend profile but not specifically in high-end services

Spaniards have a lower spending power profile but are more focused in high end services and interests

Germans have more connecting flights but concentrate more in a few cities

Spaniards have a wider range of cities connected to the destination

Both markets show a similar share of demand for five-star hotels
Additionally, George identified a number of key takeaways regarding the German market:
Germans are making up for lost time and taking that extra special trip they have always talked about.

They are planning to spend more on leisure travel this year than they have in the past five years 

For 96% of travellers, it is important their tourism spend makes a positive impact in communities and environment

Top destinations for Germans: Spain (11.5%), Italy (8%), Turkey (6,2%), Croatia (4,3%)

Short-haul destinations: Austria (3%), Netherland (2,4%), France (1,6%), Italy (1,4%)

More than 50%

of tour operator trips are booked via travel agency

Only 5% of 55.1 million longer holidays are spent in long-haul destinations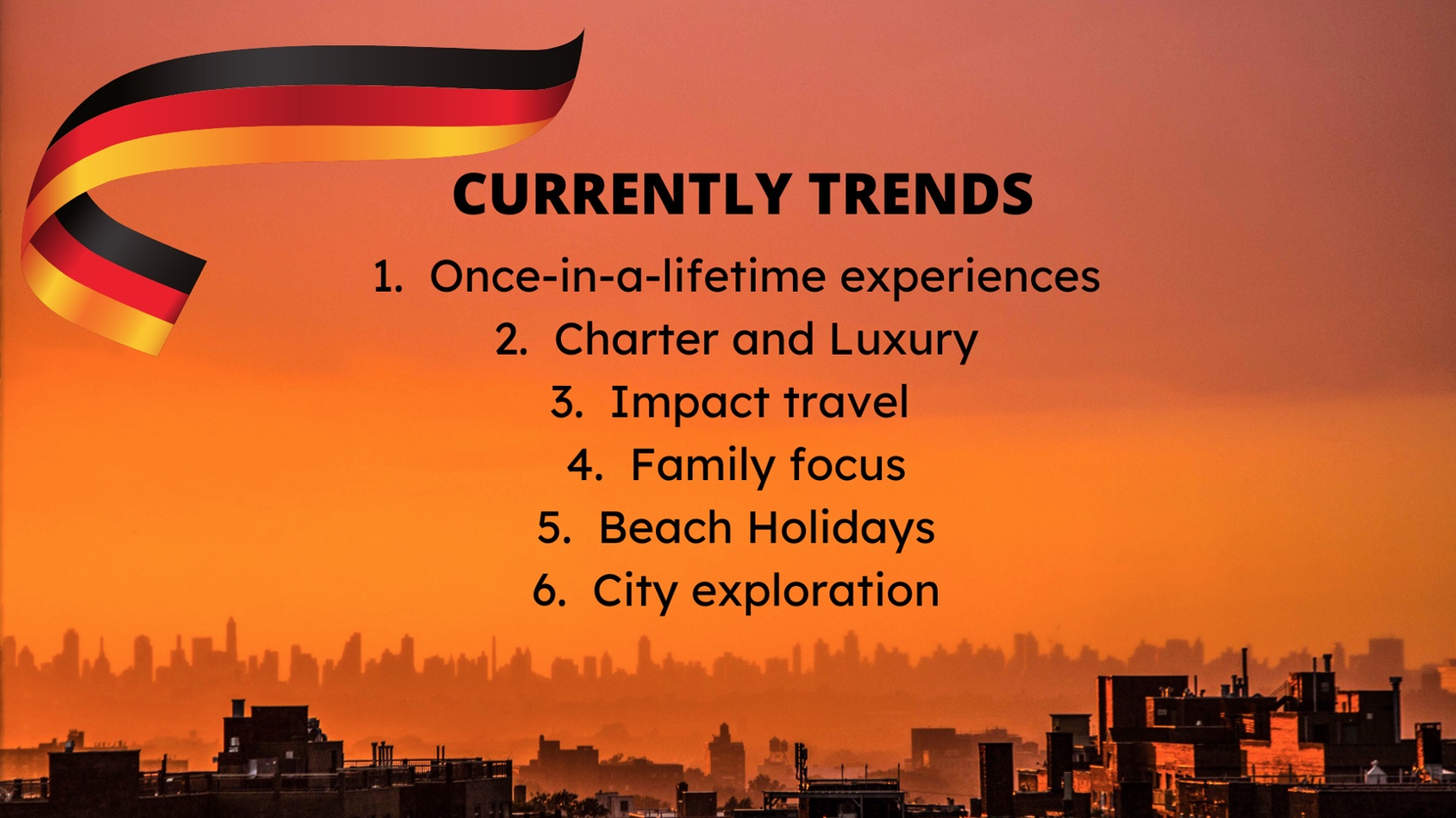 Get in touch with the experts
Carlos Cendra of Mabrian Technologies
Carlos is Chief Marketing Officer, Communication Manager and Travel Intelligence analyst at Mabrian Technologies and a tireless entrepreneur. His focus is on diverse sectors such as international marketing and commerce, franchises and hospitality. After owning his own business, he partnered with Mabrian. The goal? To  globalise the use of Big Data analytics in the tourism sector and lead fact-based decision making.
George Horney of anQa Travel Consulting & Business Development
George is the Business Founder of anQa, who's mission is to help tourism business grow through delivering accurate business development strategies. Using proven end-to-end methods, anQa equips organisations with a business plan to help optimise efficiencies and success in a profitable, sustainable and ethical way.