Oman is a country that offers a unique blend of luxury and adventure experiences.
From the rugged mountains of the Hajar range to the rolling sand dunes of the Empty Quarter, Oman is a destination that will appeal to nature-lovers and thrill-seekers alike. 
Together with Abundance Tourism, our official DMC partner of Connections Luxury Middle East, we've curated a few ideas to make the most of Oman's luxurious adventures:
Desert Safari
 A desert safari in Oman is a must-do activity for any adventure seeker. You will be taken on a 4×4 adventure through the rolling sand dunes of the Empty Quarter, where you can experience the thrill of dune-bashing, 4×4 biking, sandboarding and even camel riding. After a day of adventure, you can relax in a luxury desert camp and enjoy traditional Omani entertainment and a barbecue dinner under the stars.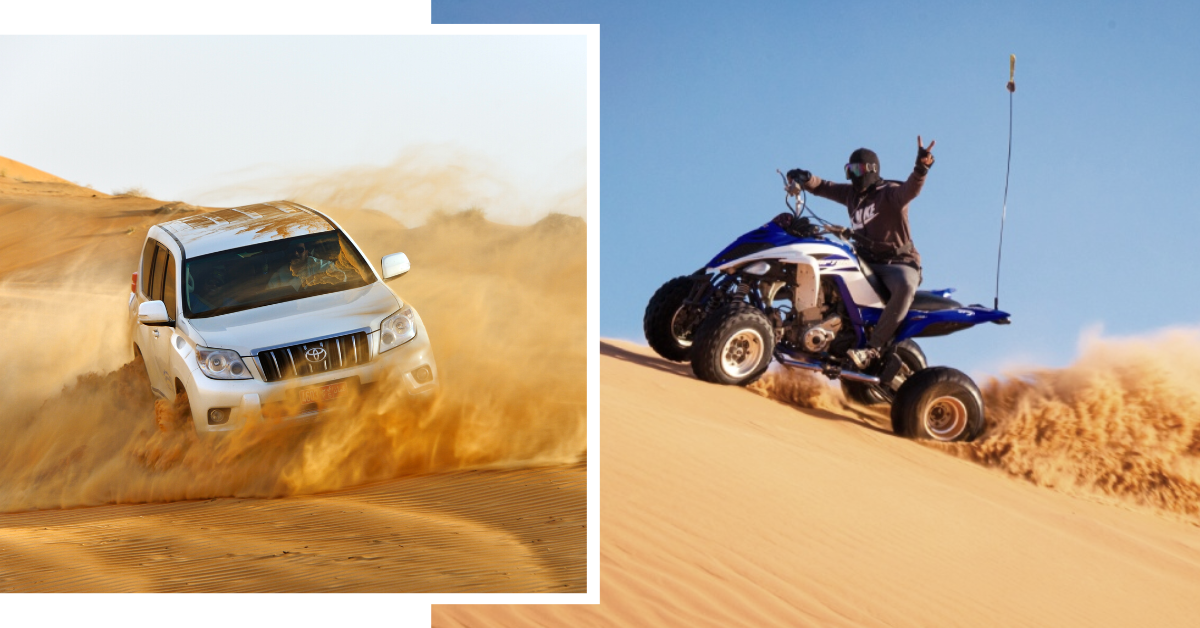 Visit Wadi Shab
Wadi Shab is a stunning oasis located in the mountains of Oman. The wadi (valley) is home to a series of pools, waterfalls, and lush vegetation, and it's a popular spot for swimming and hiking. The highlight of the visit is a short swim through a dark cave to reach a hidden waterfall.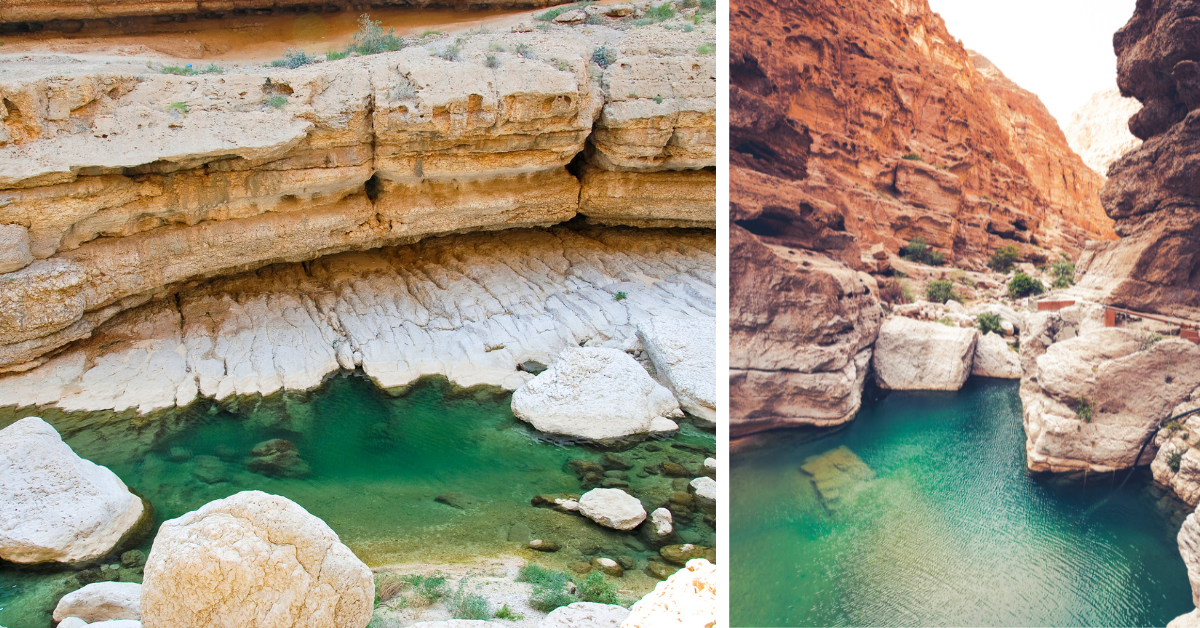 Dhow Cruise
Embark on a journey of discovery and adventure as you sail along Oman's picturesque coastline on a traditional dhow. Oman's scenic fjords and secluded beaches are only accessible by boat, so a dhow cruise is the perfect way to explore these hidden gems and perhaps even spot some marine life.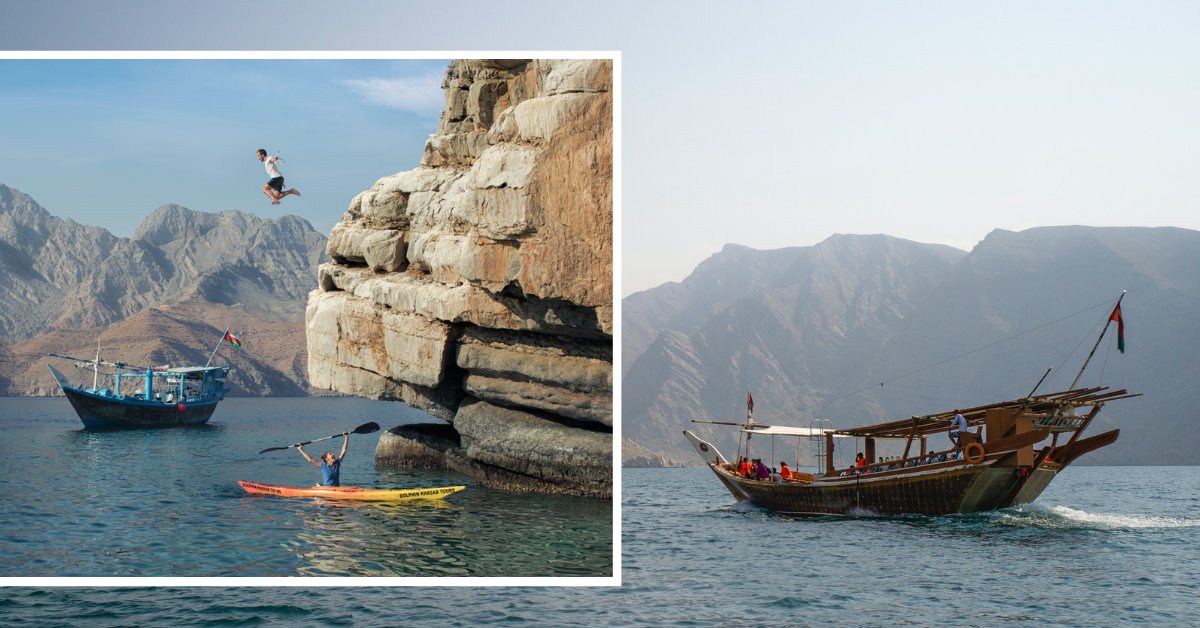 Horseback Riding
Start your day with a unique and exhilarating experience by horseback riding on the beach at sunrise. The early morning light creates a serene and magical atmosphere, and the beaches are generally less crowded at this time. You'll be able to enjoy the natural beauty of the coastline without the crowds, and the cool morning air will make for a comfortable and enjoyable ride.
Luxury Camping
For a truly unique experience, consider spending a night in a luxury desert camp. These camps offer a high level of comfort and amenities, including air-conditioned tents, en-suite bathrooms, and even private pools. You can enjoy traditional Omani entertainment, such as belly dancing and fire shows, and a barbecue dinner under the stars.
Mountain Trekking
The Hajar Mountains offer some of the most spectacular trekking opportunities in Oman. You can trek to the summit of Oman's highest peak, Jabal Shams, or take a guided hike through the scenic Wadi Ghul. The diverse terrain and changing landscapes provide a challenging and rewarding experience, as you hike through rugged peaks, canyons, and valleys, and see the panoramic views of the surrounding wilderness.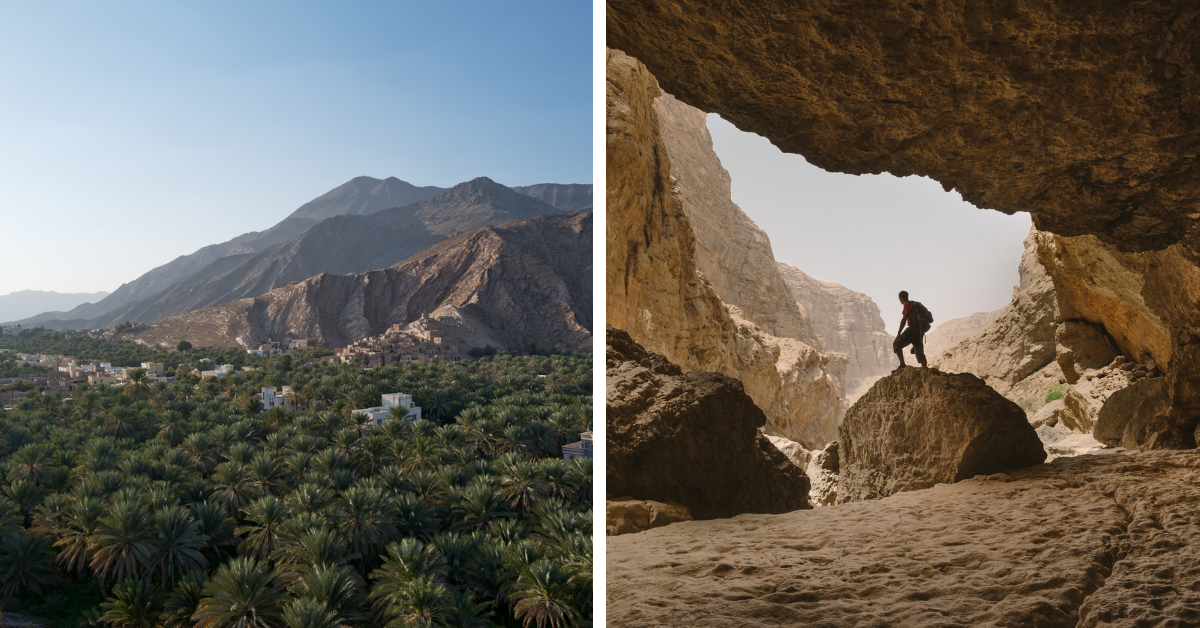 Abundance Tourism provides prime luxury services in diverse segments and unique customised packages to suit all your plans. As well as the luxurious adventures mentioned above, they also offer city tours, VIP packages, honeymoon and valentines arrangements, wedding planning and MICE.
To get in touch, please reach out to sales@abundancetourism.com or visit https://abundancetourism.com/