Last week we had the pleasure of once again powering the Italian Tourist Board Experiential Workshop – an evening dedicated to bringing together the finest luxury Italian suppliers to meet with selected UK agencies.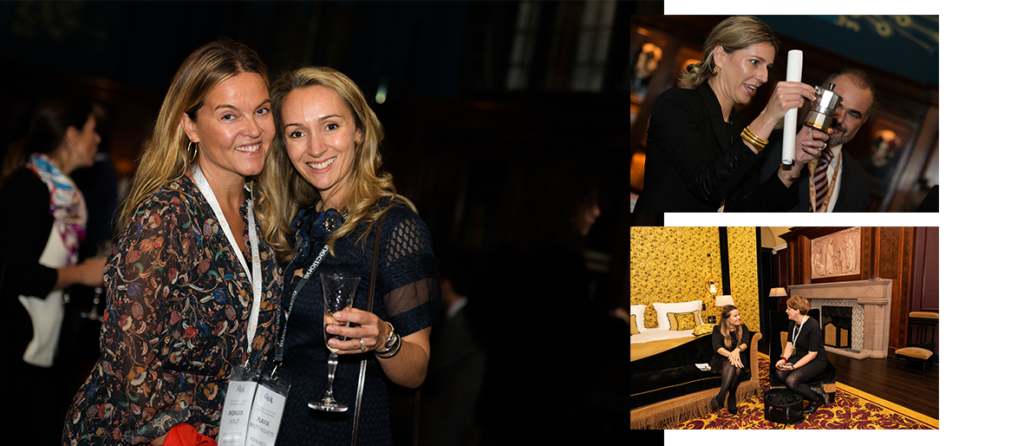 Taking place at the 'Wrenaissance'-inspired L'oscar London in the heart of Bloomsbury's historic Holborn, the evening was a wonderful celebration of Italian culture and a fantastic opportunity for buyers to delve into the Italian luxury market.
Dotted at various points around the hotel were four stations at which the buyers and suppliers could network. Each station presented a different Italian-themed experience.
Italian Fashion in the lobby explored the world of high-end Italian fashion houses, of which Prada, Valentino, and Gucci are notable examples. We were lucky enough to see some beautiful items in the icebreaker too; Alessia Zanda from Rocco Forte Hotels brought a beautiful Emilio Pucci scarf, that was a gift from the brand to celebrate the refurbishment of one of their hotels and Ivan Quaglia from Claudia Da Rin modelled his Giorgio Armani belt very well!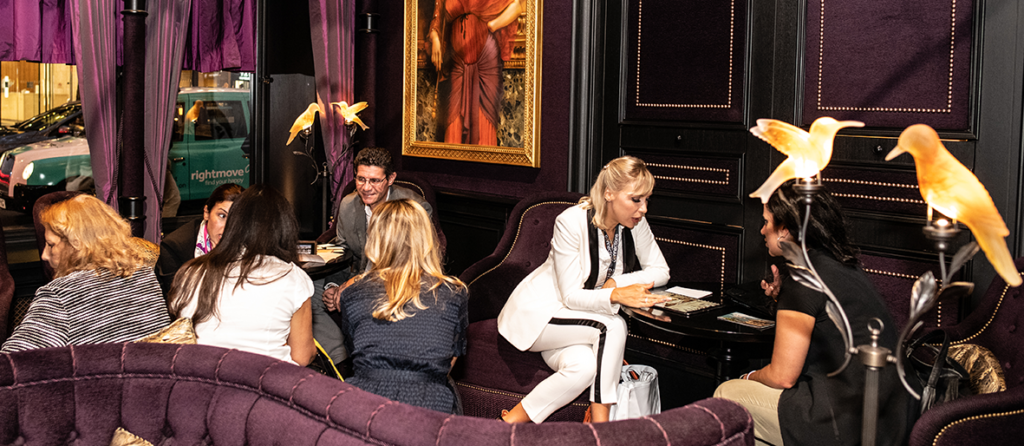 Upstairs in the library, Food & Wine explored everything from making the perfect Aperol Spritz, to the traditional way you serve pesto (which, by the way should be melted with one or two teaspoons of cooking water). Thank you to Brent, the fantastic Sommelier from St James's Hotel & Club for also sharing your extensive knowledge of Italian wine with us!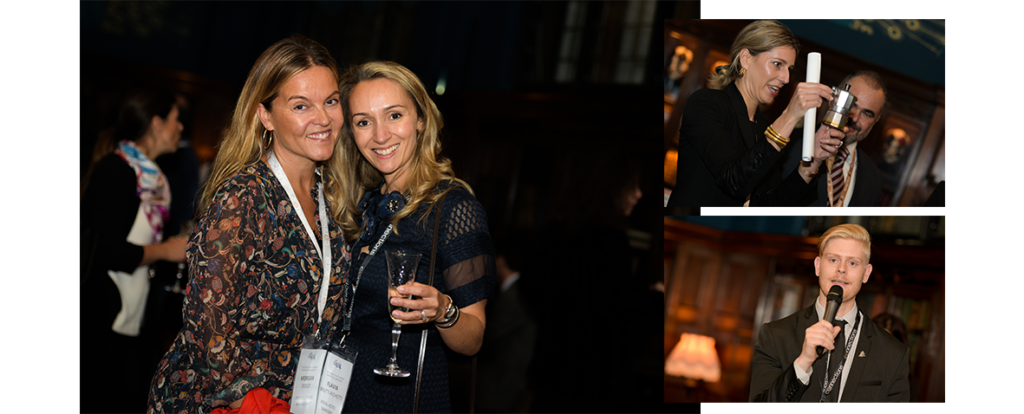 In the suite, Italian Art celebrated the life and work of Italian legend, Leonardo da Vinci. Pop quiz questions were asked about his most famous paintings and work – perfectly fitting as this year marks the 500th anniversary of his death.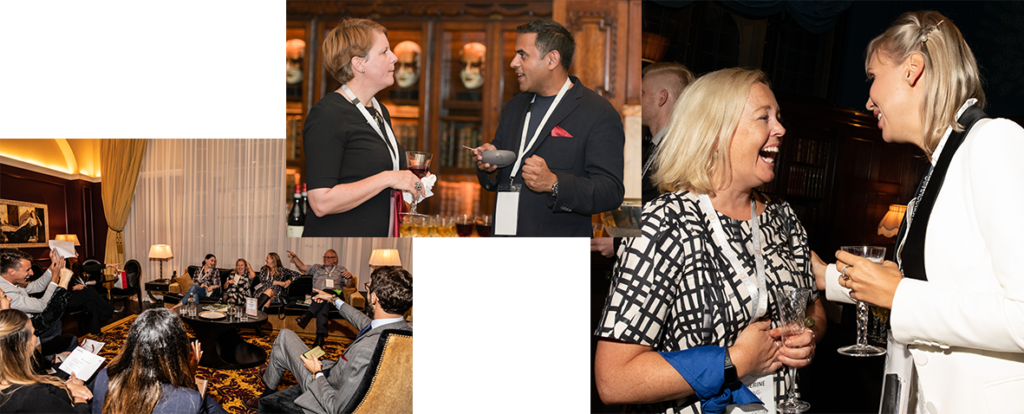 Finally, downstairs in the bar, the coffee station put our buyers to the test – could they guess which coffee was a macchiato? And would they be fooled when guessing which one was a latte?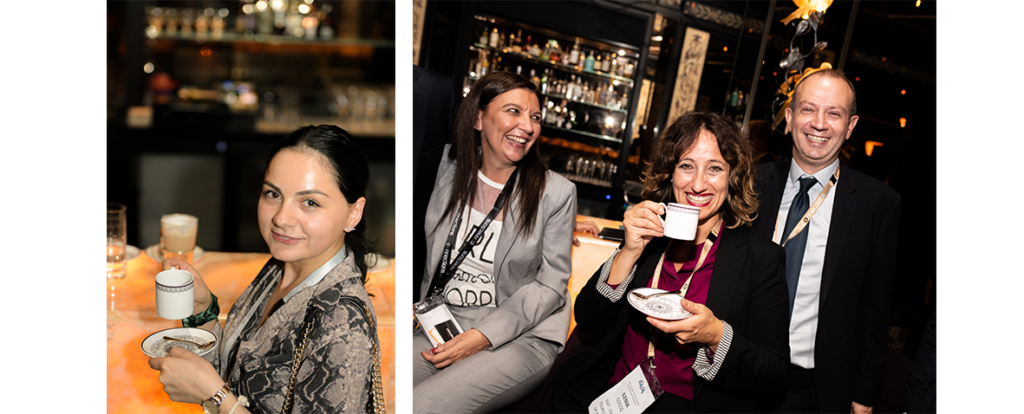 Congratulations to the fantastic team Yellow, who won the Italian pop quiz! Yasmeen (SoHo Travel), Valeria (The Travel Corporation), Barbara (Mintex Travel) and Susan (TEN Group) – enjoy your well-deserved prosecco from L'oscar London and bottle of red wine from St James's Hotel & Club!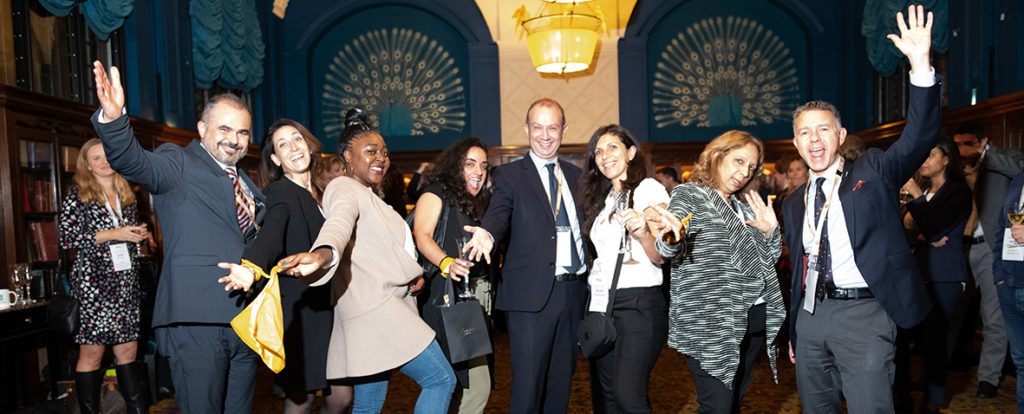 A huge thank you to our hosts for the evening, Michael and Agnes from L'oscar London for your generous hospitality. The food was delicious, and the hotel worked perfectly for this dynamic and interactive workshop.
Thank you also to our fantastic wine sponsors, Stefano and Iva from St James's Hotel & Club and of course, to Brett Bartlett, the Sommelier who explained all about the prosecco and wine we had been enjoying all evening!
Finally, a heartfelt thank you to the wonderful Flavio and Ilenia, our dear friends at ENIT Italian Tourist Board, for choosing Connections to power their event once again. It is always a pleasure to work with you. We hope you both enjoyed the evening and we look forward to working with you again to bring Connections Meetings to Courmayeur in November!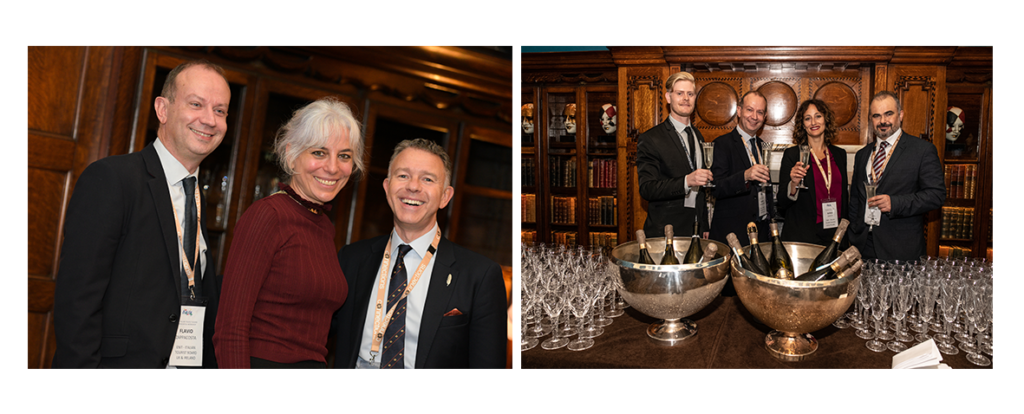 To enquire about attending Connections Meetings, please contact david@weareconnections.com