Last month, Connections Luxury proudly forged a partnership with Women Travel Leaders.
Women Travel Leaders is a professional association comprising inspirational and influential business owners, executives, influencers, journalists, managers, hoteliers, representatives, and directors from around the world. At the helm of this community are co-founders Jennine Cohen and Catherine Gallagher, both prominent leaders in the luxury travel industry for several years.
We recently had the privilege of sitting down with Jennine to delve deeper into Women Travel Leaders' mission and their collaboration with Connections Luxury.
Women Travel Leaders is an exclusive, invitation-only community of esteemed female leaders within the travel industry. These individuals come together to connect, learn, and grow by sharing their perspectives, wisdom, insights into trends, valuable contacts, referrals, business development strategies, and media opportunities.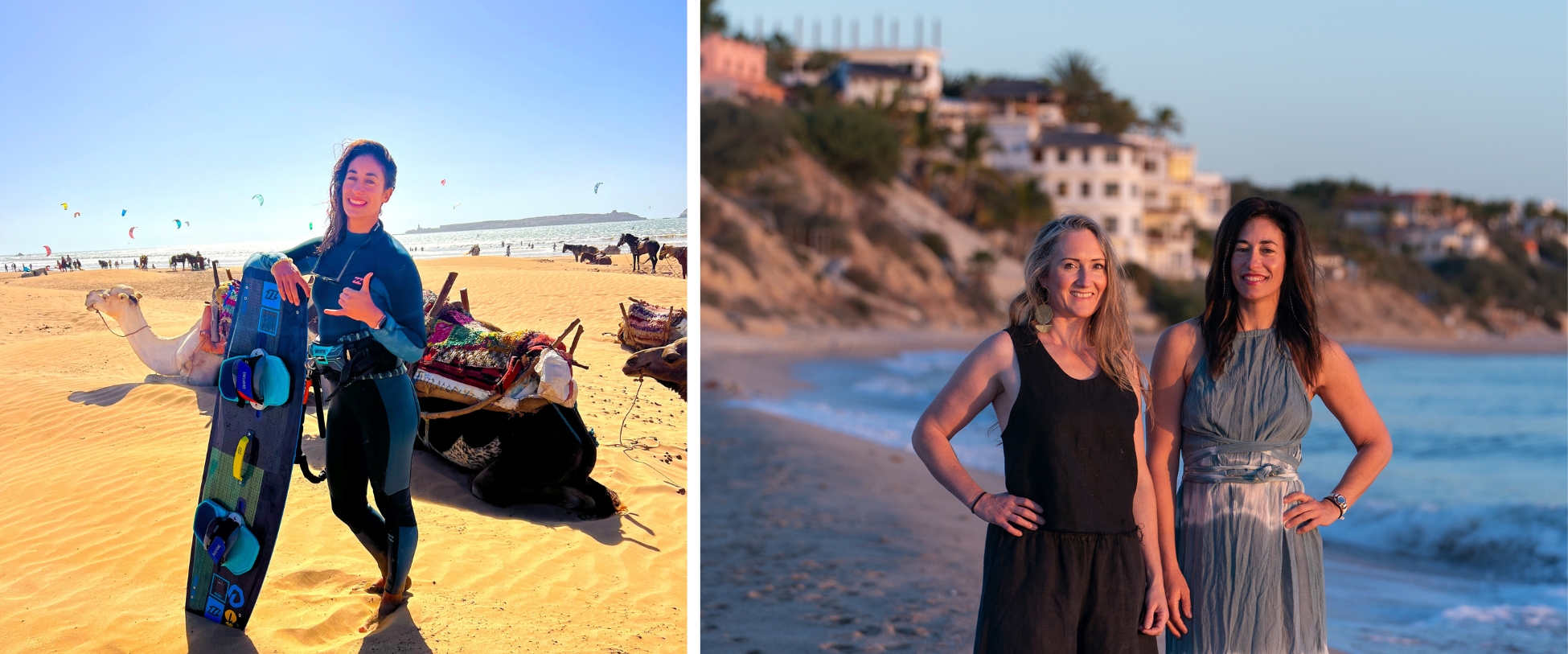 Tell us a bit about yourself and your journey that led to the creation of Women Travel Leaders?
I am a Senior Level Travel Designer for UNCHARTED, Co-founder of Women Travel Leaders, Life & Business Coach, and avid Kite Surfer. In the early days of the pandemic, I had a tourism consulting job in Mexico, where life felt wild and free compared to the rest of the world. It was during this time that I had the opportunity to slow down in a quaint Mexican fishing village, indulging in spearfishing and kite surfing.
My longstanding desire was to give back to the travel industry professionals who had enriched my life by showing me the world. However, during the darkest days the travel industry had ever witnessed, many of my dear friends and fellow industry business owners were struggling to survive. I felt called to give back to the very friends and peers in the industry who had literally shown me the world and I was now in a position to do so.
Catherine Gallagher, our Co-Founder, had a career organising luxury adventure trips and was also a professionally trained life coach. She, too, felt compelled to contribute during these challenging times. And so, we came together to formalise Women Travel Leaders, united by the goal of providing a safe harbour in the storm for female travel businesses.
The pandemic was the catalyst that brought us together to address a critical need at that time – to offer a safe harbour for women in the travel industry. We remain steadfast in our vision, finding immense joy when we witness our members growing, connecting, learning, and thriving within our trusted community. Now, we are here to stay.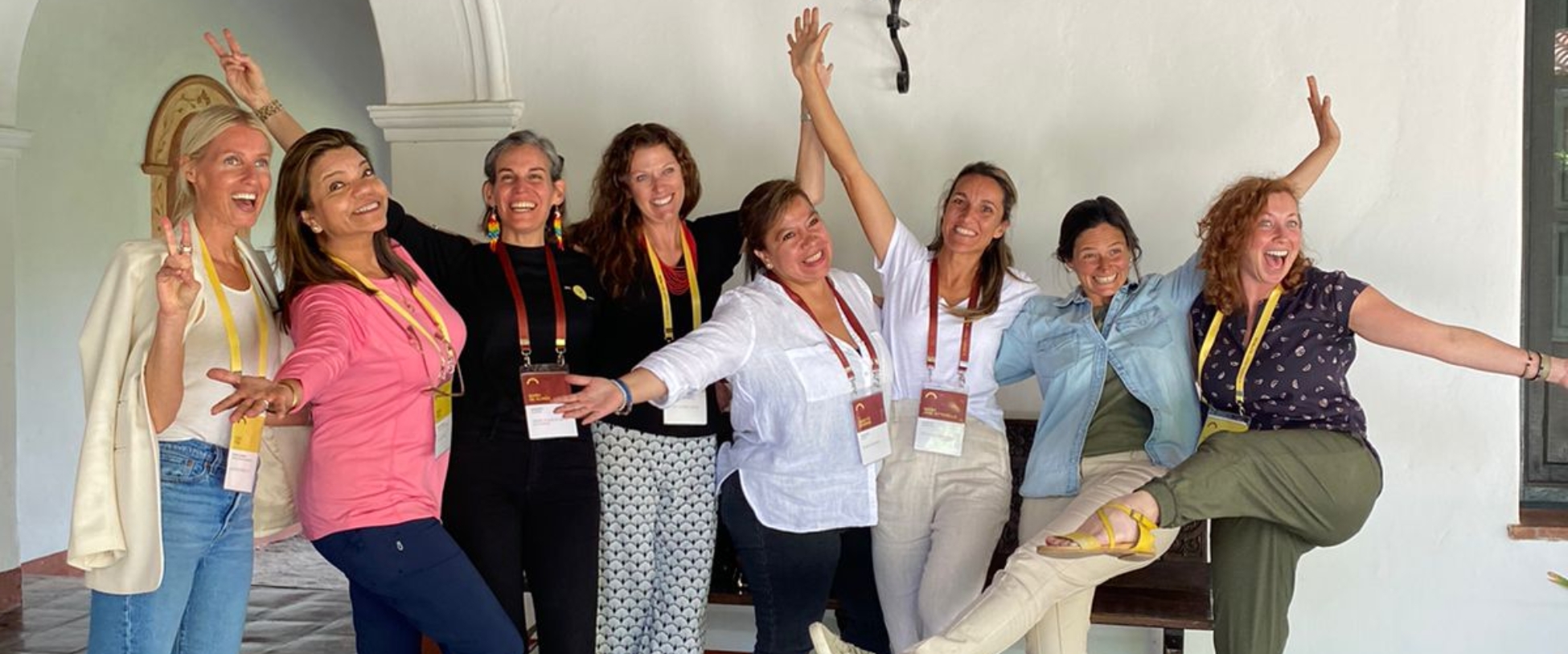 What does Women Travel Leaders do?
WTL provides a sacred space where our members can talk shop. Our members exchange ideas, best practices, perspectives, and wisdom. They share sales and marketing techniques, delve into business development and media opportunities, offer inspiration, and share tech and automation expertise. Additionally, we provide peer-to-peer mentorship, complemented by professionally facilitated Mastermind groups.
All our offerings are designed to help our members take a step back to work on the business instead of always being in the business. We aim to keep them informed about industry trends, assist in addressing real-time challenges, increase returns with less effort, guide them in making informed strategic business decisions, help them stay grounded and focused on their vision, and keep their inspiration alive.
We are excited to announce that starting this autumn, we will be partnering with Casey Hanisko, the former President of the Adventure Travel Trade Association, who will join WTL as a Senior Mastermind Facilitator.
Who is WTL for and who are your members? What drives them?
WTL is a tight-knit vetted community of female travel industry owners and leaders with a proven track record of success. Most specialise in experiential, transformational, and/or adventure travel, with many operating at the luxury end of the spectrum.
Our Community Members apply and are referred and vetted.
All share a commitment to excellence and integrity, possess a deep passion for their work, and lead with a harmonious blend of intellect and heart in both their personal and professional lives. Our members exchange insider contacts and opportunities within the network, fostering a sense of deep solidarity.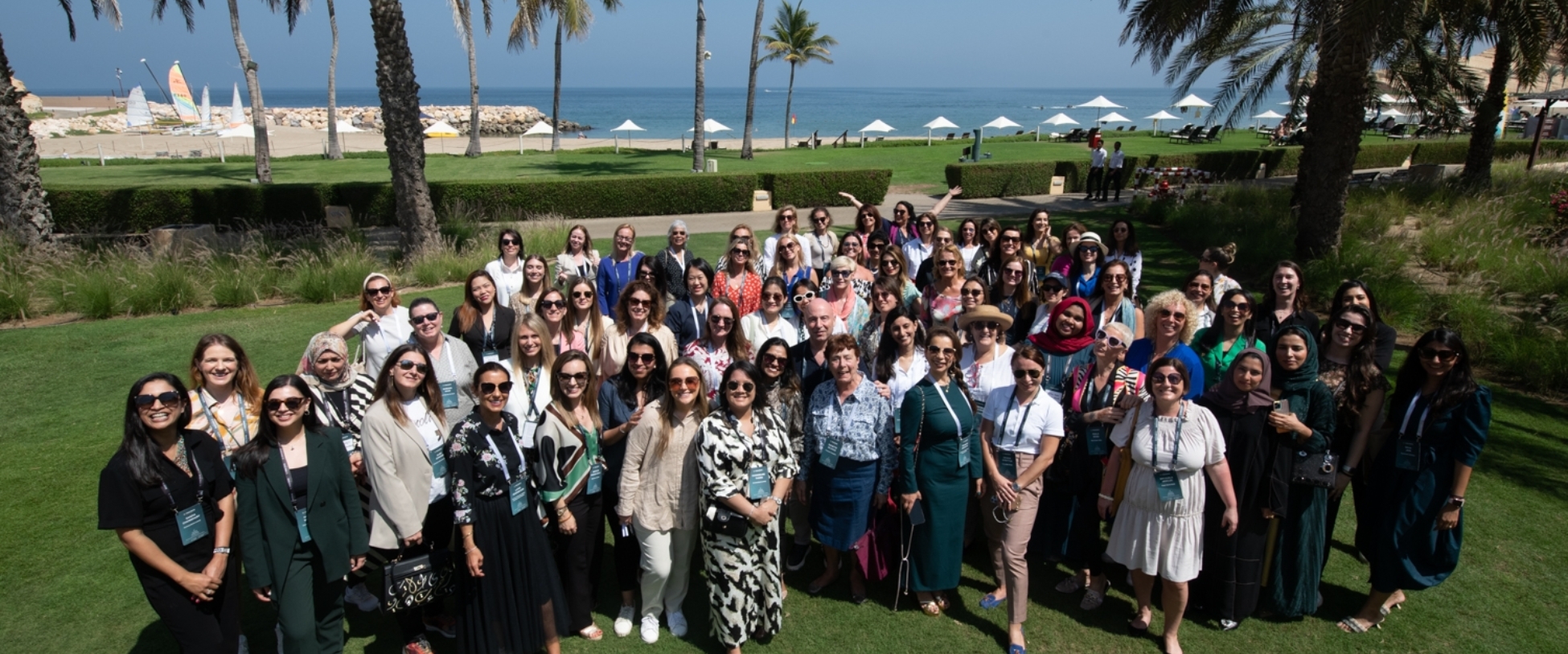 Why is being actively involved in communities like Connections Luxury and WTL important?
In the travel industry, your contacts are your currency. It's important to have peers and friends who truly have your back. Our members are now meeting around the world – in conferences, in the field, and in one another's homes. It's all so exciting to see! The Connections Community shares this sentiment of creating authentic connections, and we are proud and honoured to be a Connections partner.
If you're interested in applying to join Women Travel Leaders, Connections Members receive a 10% discount on Community Membership.
Do you know someone who belongs in the most powerful community of female leaders the travel industry has ever seen? For more information about Women Travel Leaders and to access the application link, click here.
Don't forget to follow us on Instagram for the latest updates and insights!