Why Madeira is a destination to watch in 2021
Madeira is an island slightly less travelled. What makes it a desirable destination for the luxury traveller?
Madeira and Porto Santo are hidden gems to be discovered. The number of awards Madeira has received for best island destination in Europe and in the World, acknowledges it is unique. The luxury traveller will find Madeira unquestionably safe, with breathtakingly diverse accommodation, dramatic ocean views and mountain green lush landscapes, well-preserved nature and sea environments, full of wild life, and an all-year-round balmy climate. All wrapped up in a high quality standard of service and a genuine welcoming way of receiving the most discerning guests. Madeira and its sister island Porto Santo are idyllically remote havens to turn to, even more so in these particularly uncertain times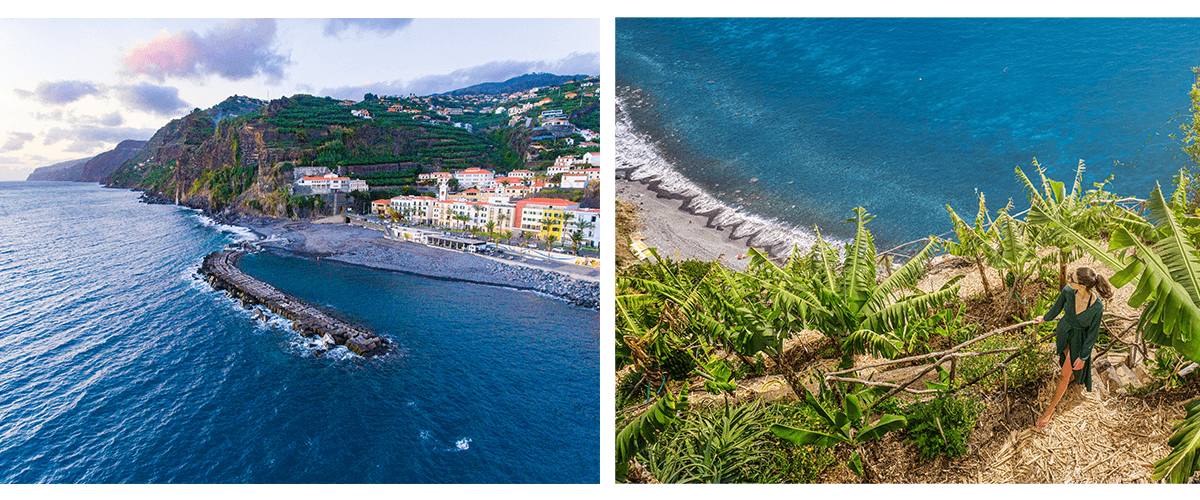 What do you personally love the most about Madeira?
Madeira has many facets. It is an exotic botanical dream, of vast unspoilt, diverging terrains with plenty of secluded escapes to choose from.
Add into the mix its all-year-round mild weather and wonderful hospitality, Madeira island is a destination that truly captures your heart and soul once you land here for the first time.
Its size makes it possible to enjoy a wealth of activities in a single day. In the same day you can sail around the coast and watch the wales and dolphins that live in our waters, dive from the beach or in the numerous natural rocky swimming pools, then climb a mountain and walk above the clouds and end your day fine dining on a terrace with breath-taking views over the Funchal bay area. But, what strikes me the most is the charming authenticity of the islands. You can live as a local and experience what a local experiences.
What is a must-see or a must-do for a first-time traveller to Madeira?
Madeira is not a place to visit just once in your lifetime and there is always more and more to discover off the beaten track. However, for a first-time traveller there are some well known attractions that should not be missed:
What is the current situation in Madeira?
Madeira has been widely praised for its handling of Covid-19 since the start of the pandemic and has been named the #1 safest destination for 2021 by European Best Destinations. In practice, we only faced the first Covid-19 wave in January 2021. Until then, we had had very few cases and most of them were imported.
Our government had such a quick reaction to the Covid-19 situation and imposed a partial lockdown in order to prevent gatherings, but still managed to keep the economy open. It has been a softer lockdown than in the rest of Portugal.
In terms of health care, Madeira only faced the first death in December and the hospital infrastructure was able to provide a full response to the number of hospitalisations, without any signs of collapse. As hospitals in the Mainland registered a high influx of patients and a lack of resources, our local hospital even took in and treated COVID-19 patients, who travelled to Madeira under a very complex operation. Although we never experienced a lockdown in the region, we were able to keep the region safe controlling the entries in the region strictly. We kept the region safe while keeping it open for tourists to enjoy.
What opportunities are there for Madeira tourism in 2021-2022, and beyond?
Once travel bans are lifted Madeira may benefit from being aligned with the "not so new" trends, brought with the pandemic. The new tourist is seeking uncrowded and unspoiled destinations, sustainable tourism and a sense of authenticity. Madeira has long been up to that challenge.
How is Visit Madeira working with its private sector to build trust and reassurance in travellers?
We have been working with our partners since the pandemic started. We were the first region in the country to launch a manual of good practices to lead the Covid-19 pandemic. We are working closely with SGS, world leader in certification, on the implementation and certification of good practices in the management of biological risks throughout the private sector. We also developed early on a travel insurance covering Covid-19. Find out more here.
Madeira is home to incredible landscape and scenery. As one of the greatest tourist attractions, what actions are being taken to protect its natural beauty?
More than two thirds of the islands are protected zones. This shows the importance we put on the preservation of our natural beauty.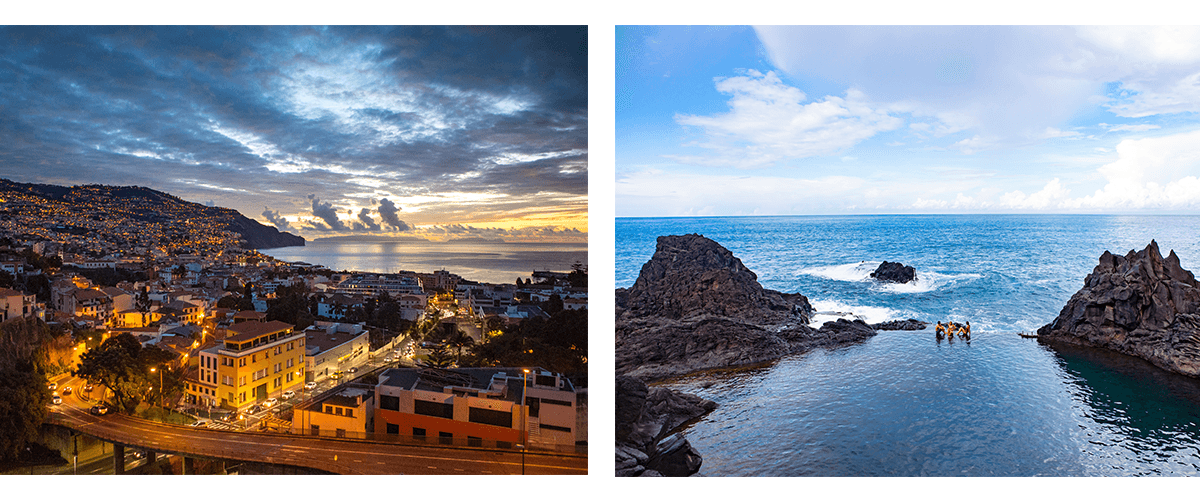 What initiatives is Visit Madeira currently undertaking to put Madeira on the global map?
We have been very active with brand and cobranding campaigns in our main markets, working closely with our partners. We have never stopped communicating, not even in the worst periods of the pandemic, in a very sensible and responsible way.
Furthermore, we carry out a constant PR communication about Madeira at the right moments, both on and off-line. Our aim is to keep Madeira at the front of the consumers minds in order to make them click the button to book when the time comes.
What are the current safety measures and protocols in place for international visitors?
Since Madeira reopened to tourism on July 1st 2020, there has been free Covid-19 testing on arrival. All positive cases are offered medical assistance and accommodation for free. Furthermore, Madeira was a pioneer in the whole of Portugal in developing a good practices document to deal with Covid-19. These measures have been providing comfort to those who travel, and it is ultimately for the wellbeing of all.
More recently we have created a new 'Green Corridor' for inbound travellers – no testing required for those with a vaccination certificate or proof of recovery within 90 days
Finally, what are your figures and predictions for the post-lockdown world in Madeira?
Since we reopened the islands for tourism last July, we grew sustainably month after month till the second wave hit the European markets again around November. We expect that with the rollout of the vaccination, the control of the pandemic will grow steadily again. The pandemic has also made made our islands more visible to a younger adult target group.
Connections in Madeira will take place on 27-30 June 2021. For Connections Members only, To enquire about attending, please contact our Sales Manager, Sam.