Here in SLO CAL, life's tempo is a little more deliberate. Surrounded by abundant natural beauty, it's easy to see how the people here stay so grounded and generous of heart. We are home to many unique towns and a kaleidoscope of cultures all linked by one local spirit. A warm, accepting ethos that makes it easy to connect with what matters to you. In SLO CAL, you can immerse yourself in an array of experiences you can't get anywhere else, with an intimate appeal, a personal touch and attention to detail that elevates every moment. SLO CAL offers once-in-a-lifetime travel experiences and hidden gems that will satisfy anyone living life to the fullest.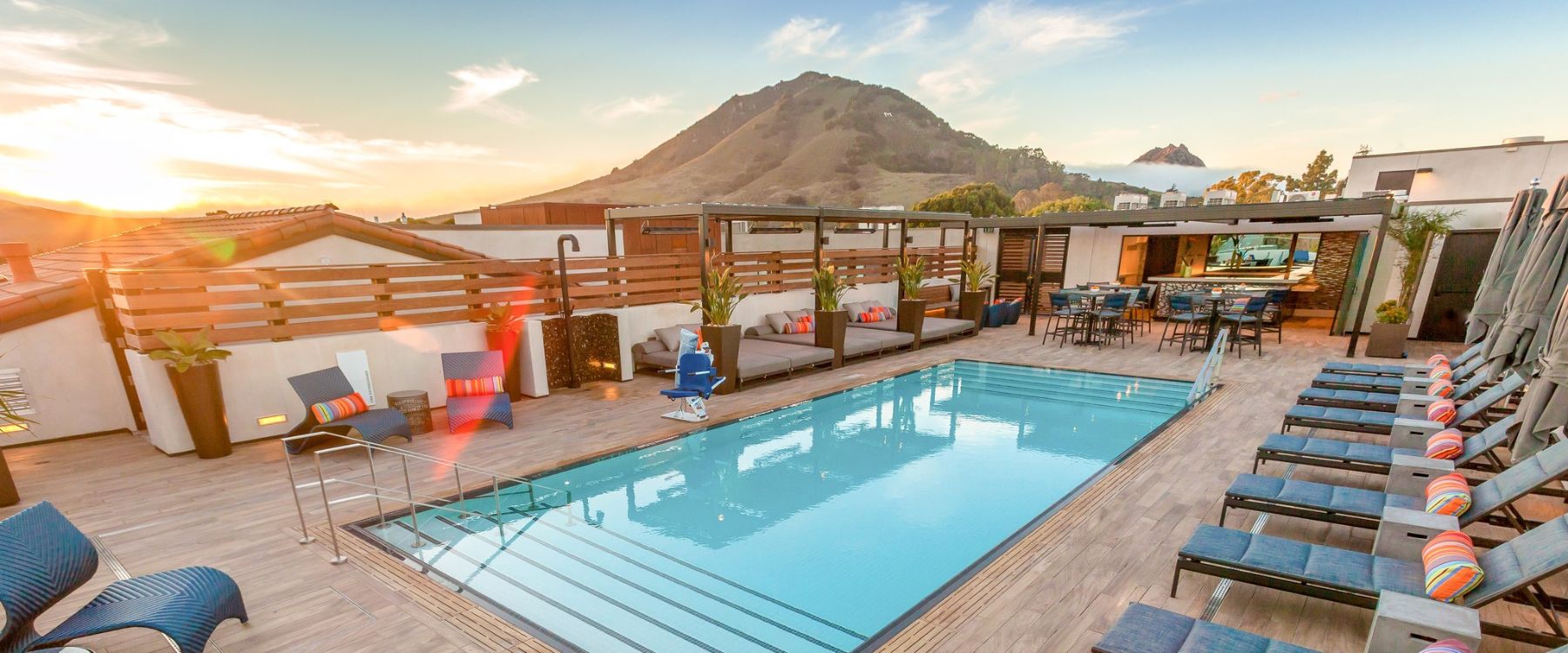 SLO CAL has several new, high-end experiences available for luxury travelers. A few stand-out options include:
GENESEO INN: The GENESEO INN, an intimate eight-room luxury, boutique hotel located at CASS Winery in Paso Robles wine country in SLO CAL, is the ideal destination for a mental reset. Visitors can unwind with a private massage or yoga session, taking in breath-taking vineyard views throughout the property. Modern appointments, architectural detailing and a gourmet Estate Breakfast prepared by the executive chef makes for an unparalleled vineyard retreat. With Chef Gardens situated around the perimeter of the GENESEO INN, this becomes the quintessential luxury food + wine experience. For a truly unique and interactive experience, guests can add-on packages from CAMP CASS including a beekeeping experience, horseback riding, archery and more.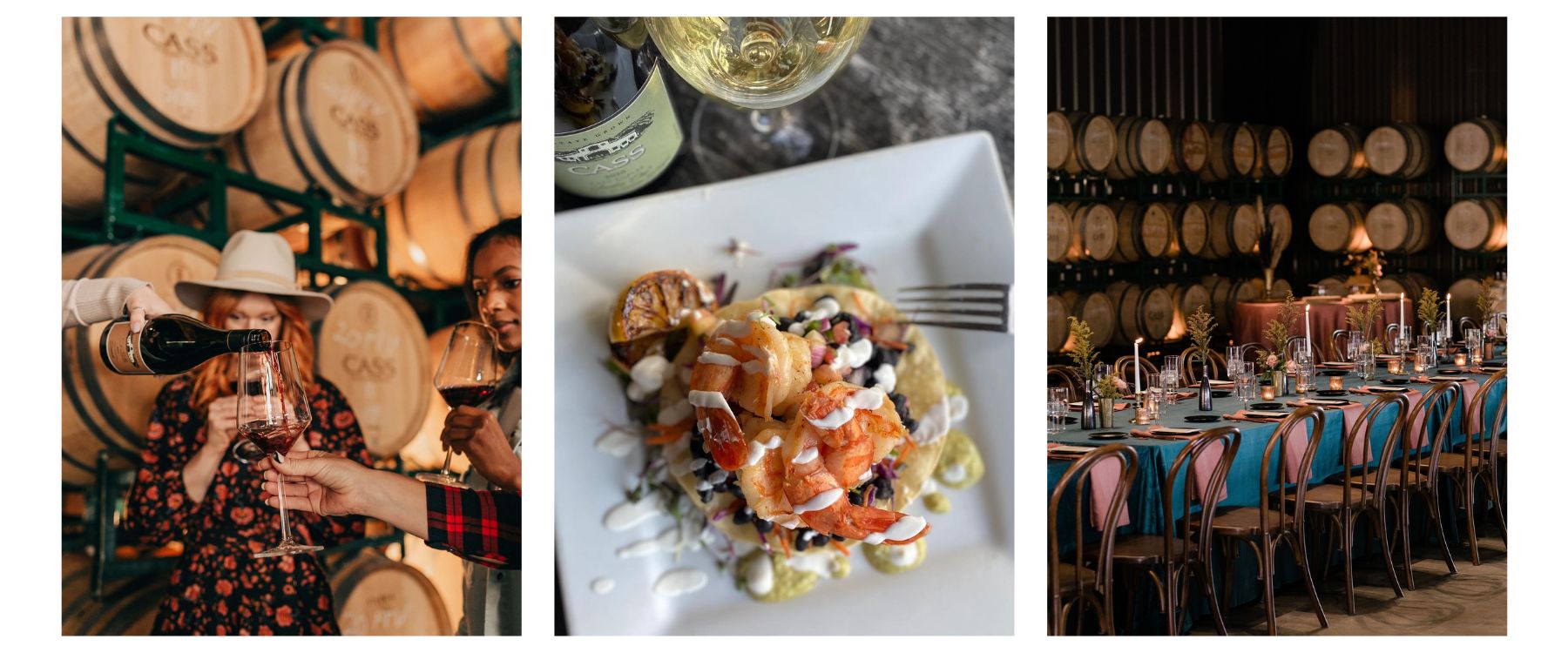 Halter Ranch: Travel through the rolling hills of West Paso Robles to an expansive 2,000-acre vineyard property owned by Switzerland's fourth wealthiest citizen. Endless experiences await at Halter Ranch, where travelers can take part in one of their signature Halter Ranch hikes or experience the property by horseback, Land Rover Discovery, or through the miles of miniature train track for those lucky enough to snag a ride on their scale trains. Exclusive tours of the Halter Ranch cellars find guests wine tasting deep inside their underground caves for one of the most unique settings of any vineyard in California. Just this past fall, Halter Ranch announced the official re-opening of the Halter Ranch Airport, allowing for direct access to the property via private plane.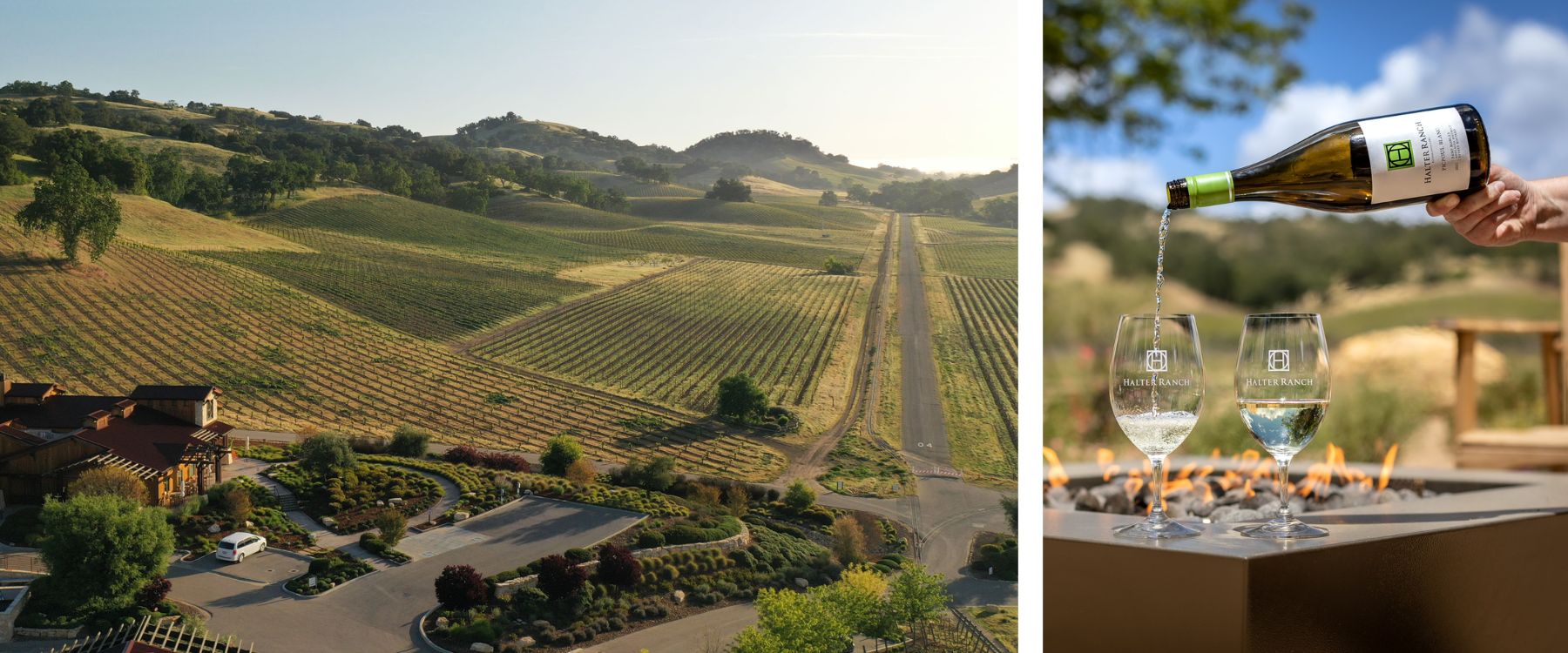 Unique Experiences: 
Helicopter wine tasting: Paso Air Tours, by Sinton Helicopters, delivers custom tours and packages for up to four passengers to taste wine. You'll spend about an hour in the air, landing at three of 20 approved wineries. Add on a decadent picnic lunch to enhance the journey.
Yacht rentals: Take to the water with Onboard Nautical Events' 72-foot yacht, perfect for sunsets, dinner parties, harbor cruises or whale sightings.
Hummer rides on the dunes: Located south of Pismo Beach, Oceano Dunes State Vehicular Recreation Area (SVRA) is the only state park in California where cars may drive and camp on the beach. Oceano Dunes is located within the 15,000-acre Guadalupe-Nipomo Dunes complex. Riding the dunes in an ATV, Hummer or other type of off-road vehicle is a popular activity.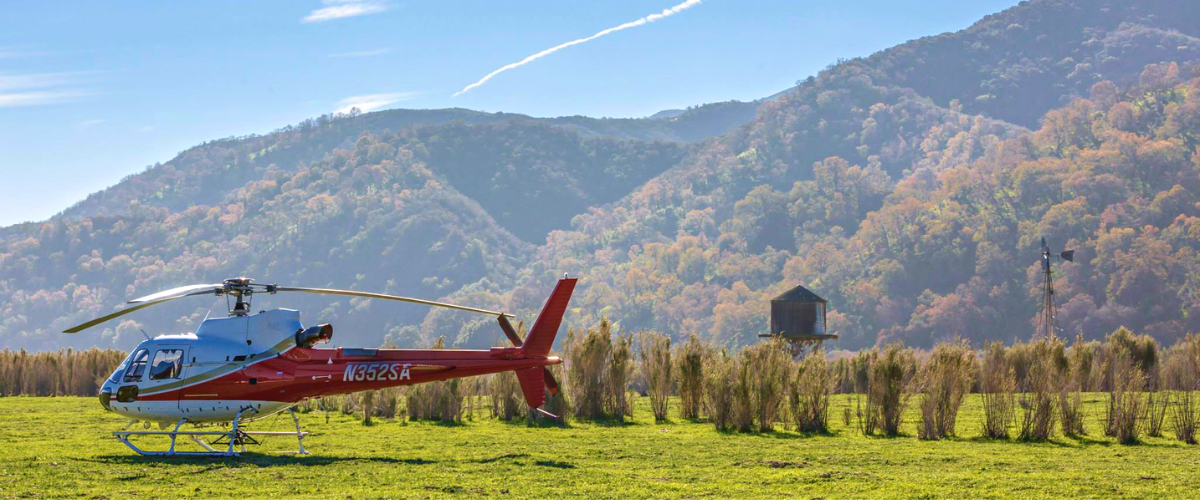 Beach butlers: Beach bonfires are an especially romantic treat enjoyed along Central California's coast any time of year. Take the experience even further with Beach Butlerz, which creates a memorable occasion with one of their five beach bonfire packages, including a romantic beach bonfire complete with a canopy and plush pillows. Just select a beach in Cambria, Morro Bay, Cayucos, Avila Beach, Pismo Beach, Grover Beach or Oceano, and Beach Butlerz will set up the entire experience.
Hearst Castle: A jewel in San Luis Obispo County's already dazzling crown, San Simeon's Hearst Castle is a decadent and meticulously preserved hilltop estate that brings history to life.
Wine tasting: Home to more than 280 wineries, SLO CAL is California's third largest wine region.
High-end wineries and fabulous properties:
Allegretto Vineyard Resort (Paso Robles, CA): From its Tuscan style architecture to museum caliber artwork, this resort is surrounded by beautiful orchards and vineyards in the heart of California's third largest wine region. With European-style hospitality, guests are invited to relax in lush gardens, soothing spa experiences or in a private pool cabana. Take an adventure on a horseback tour through Wine Country, savoring some of the finest regional wines, including Allegretto's own private label.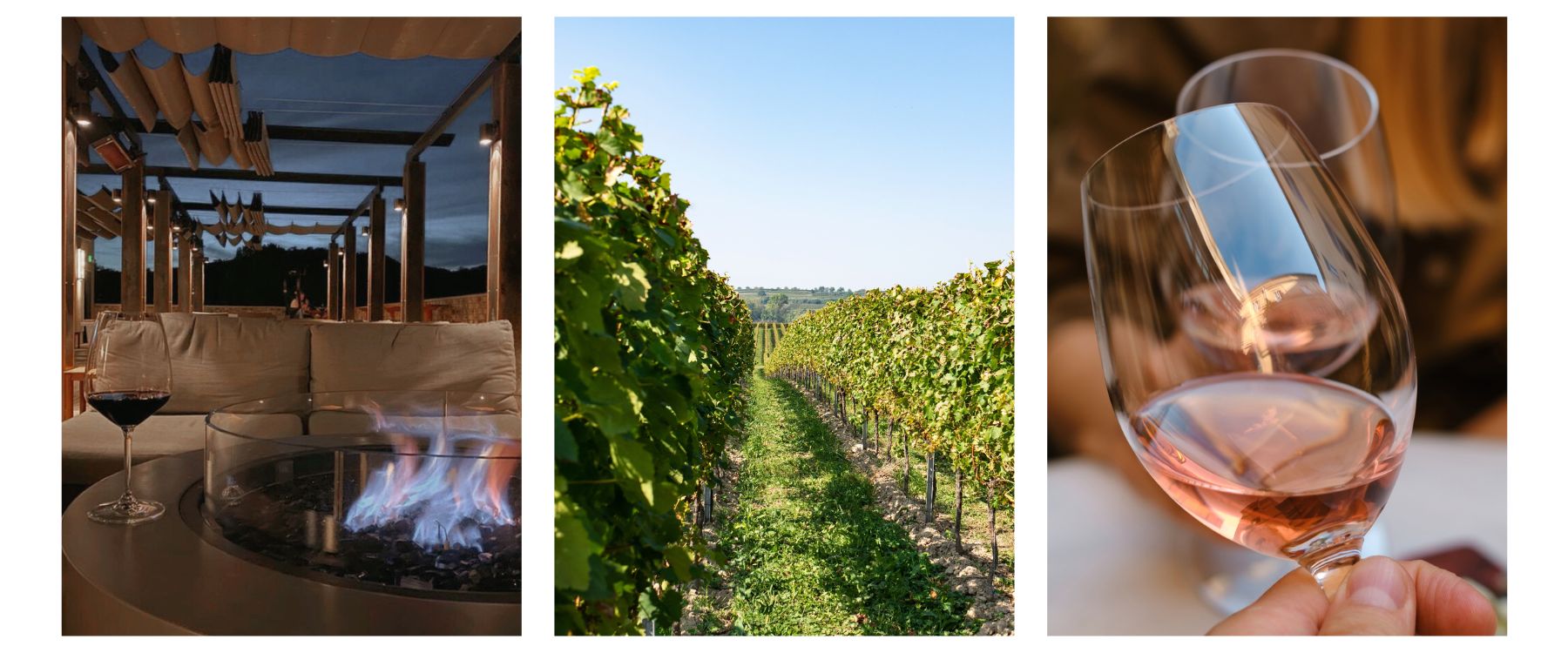 The Chateau at JUSTIN (Paso Robles, CA): The Chateau at JUSTIN is the 29,000-square a gated, hilltop estate that overlooks the vineyards of the Justin Vineyards and Winery. It features a rare art collection, 4 bedrooms, 8 baths, a gourmet chef's kitchen, billiard room, library, study, wine cellar, butler's quarters and 15,000+ square feet of outdoor living space. Guests can stay at the private chateau for $12,000 per night, which includes a chef-in-residence, a dedicated housekeeper and private concierge to attend to every need.
The Piccolo (Paso Robles, CA): Nestled in the heart of downtown Paso Robles, The Piccolo is a luxurious boutique hotel retreat. An experience steeped in the rich history and culture of Paso Robles, this is an intimate boutique hotel where every detail and amenity has been thoughtfully created to make sure every moment hits all the right notes. The 24 luxurious rooms offer stylish, locally inspired modern amenities with a nod to the history of the region. You can relax with a book by the fireplace in our cozy Library, toast to the town at the Moët & Chandon champagne vending machine, take in views of downtown at Paso Robles' first and only rooftop bar, Tetto, enjoy a taste of local wines in the wine lounge, The Piper where you can store the wines you've purchased in your very own wine locker, and cozy up around firepits in the private courtyard.
Vespera Resort (Pismo Beach, CA): Situated along the shoreline, Vespera Resort is a fun, active and stylish retreat in SLO CAL. Just steps from the beach, visitors get unparalleled ocean views to enjoy from sunrise to sunset. The ultimate escape for the urban dweller, Vespera Resort offers private daily "Well Being Classes" consisting of restorative yoga, morning stretch, beach boot camp and scenic hikes. Guests can also live the ultimate California life by taking surf lessons, horseback riding on the beach, sea kayaking and wine tasting – all organized by the property's helpful staff.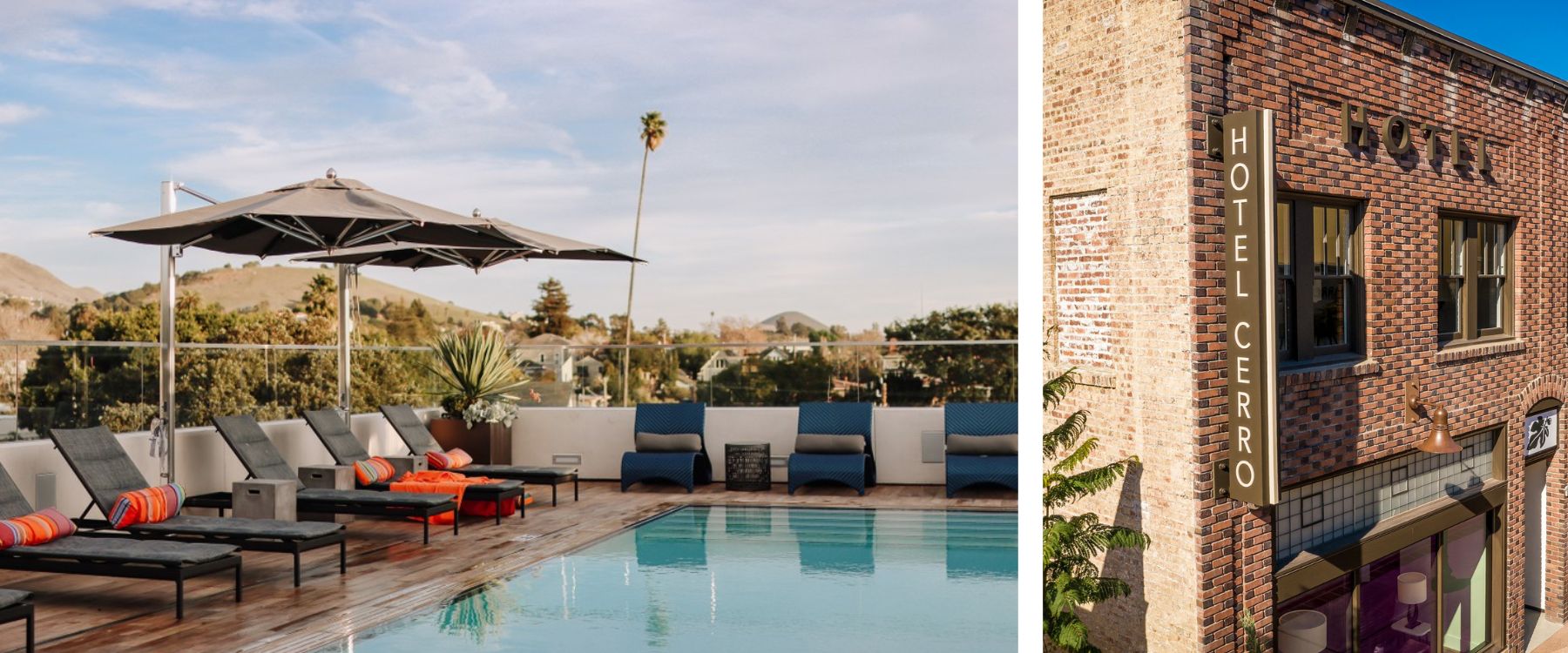 Hotel Cerro and its rooftop pool (San Luis Obispo, CA) – Situated on Garden Street in the vibrant heart of Downtown San Luis Obispo — Hotel Cerro, the Central Coast's newest destination, sits halfway between San Francisco and Los Angeles. The hotel features sixty-five luxurious rooms and suites, with views of Downtown, surrounding mountains and the hotel's Edible Gardens. Guests may also enjoy French-Mediterranean cuisine from our in-house restaurant, Brasserie SLO, complete with a distillery; a full-service spa, Spa Cerro; meeting & celebration spaces with full catering services available; the Rooftop Pool Deck with panoramic views; the 24-hour Fitness Center; and of course, our very own pie shop, Life of Pie. Visitors will be in the perfect environment for capturing the cultural, casual, historical vibe of Downtown and surrounding areas of the Central Coast.
Hotel San Luis Obispo (San Luis Obispo, CA) – Hotel San Luis Obispo is nestled in San Luis Obispo's vibrant downtown, just a block from the historic Mission and steps from restaurants and premier shopping. Hotel San Luis Obispo is the perfect home base for visitors to explore area attractions and enjoy a relaxed retreat. With 78 luxurious rooms and suites showcasing views of the surrounding mountains and hotel gardens, the hotel is an ideal location for couples and families alike.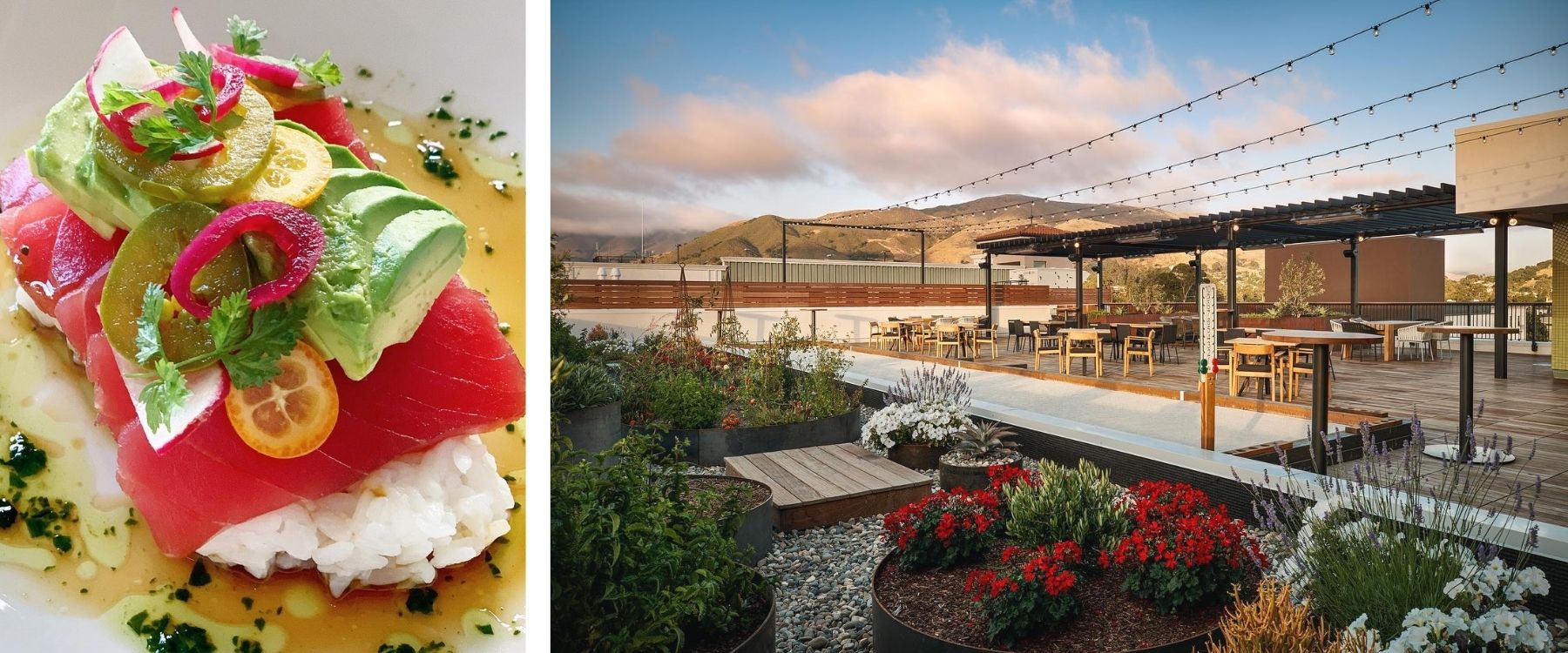 Featuring Piadina and Ox + Anchor- two on-site restaurants, three bars including the rooftop lounge with a bocce ball court, social gathering and meeting facilities for up to 180 people and Sol Spa-a full-service spa that leads to the garden courtyard and pool and jacuzzi area.
Stellar Dining:
Enjoy a curated meal at the 14-person table at Somm's Kitchen in Paso Robles. The chef will guide guests through an eight-course meal.
The 12-seat restaurant Six Test Kitchen, a Michelin Star restaurant, offers an eight-course tasting menu that evolves seasonally for $155 per person. Escalate to the Grand Tasting Menu for an enhanced experience.  – is there a reason we are not noting this being a Michelin Star restaurant?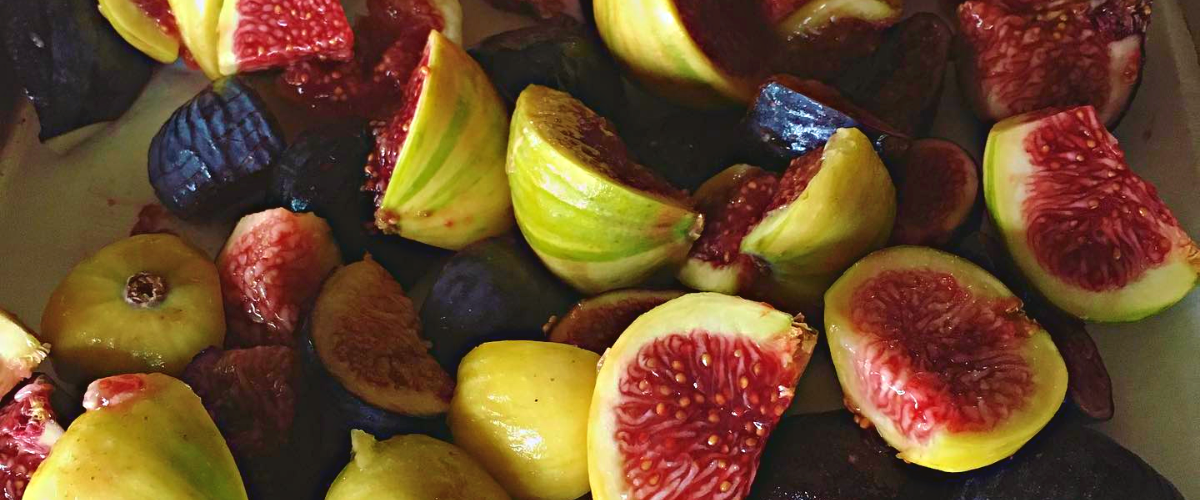 Known as one of the best wood-fired menus around, Ember focuses on local ingredients, prepared expertly yet simply, served in a warm, familiar environment. With many years of experience at Chez Panisse in Berkeley under farm-to-table goddess Alice Waters and Full of Life Flatbread under Chef Clark Staub, Ember is arguably the best restaurant in SLO CAL.
"SLO CAL offers the next wave of luxury to upscale travelers — one that is intimate, experience-focused and detail-oriented. Our kaleidoscope of cultures, come to life in a welcoming, relaxed atmosphere that invites luxury travellers to live life to the fullest."  
"Luxury travel remains an important market for SLO CAL. Hosting The California Luxury Forum allows us to showcase our destination and connect with key regional markets across the globe. We are excited for the opportunity to share SLO CAL, partner assets and world-class experiences with the luxury community."
Editor's Note: On behalf of Visit California and Visit SLO CAL, Connections Luxury is delighted to be delivering the sixth edition of the California Luxury Forum in SLO CAL come October 2022.