From the elegant and traditional to the contemporary, find out where you should stay for a truly authentic and memorable experience on Madeira Island.
Savoy Palace
A palace in the Atlantic, this five-star hotel is prominent in Funchal's skyline. Imagined by interior designer Nini Andrade Silva in partnership with RH+ architects, Savoy Palace pays tribute to the Belle Époque period and the island's native traditions of craft and culture. It is a celebration of all that Madeira has to offer.
Standing in place of the former Savoy Hotel, Savoy Palace is Madeira's largest hotel with 352 refined  rooms, apartments and suites. Those in superior accommodation will benefit from an ample balcony opening to the ocean, with its presidential suites complete with a swimming pool.
Inspired by Madeira's Laurissilva Forest, the Savoy Palace is also home to a 3,100 square foot destination spa complete with 11 state-of-the-art treatment rooms and a fitness center. The spa itself features lagoons, waterfalls and cascades, bringing the outside in. 
For when hunger hits, there are four restaurants and four bars, offering light meals, Mediterranean dishes and international cuisine.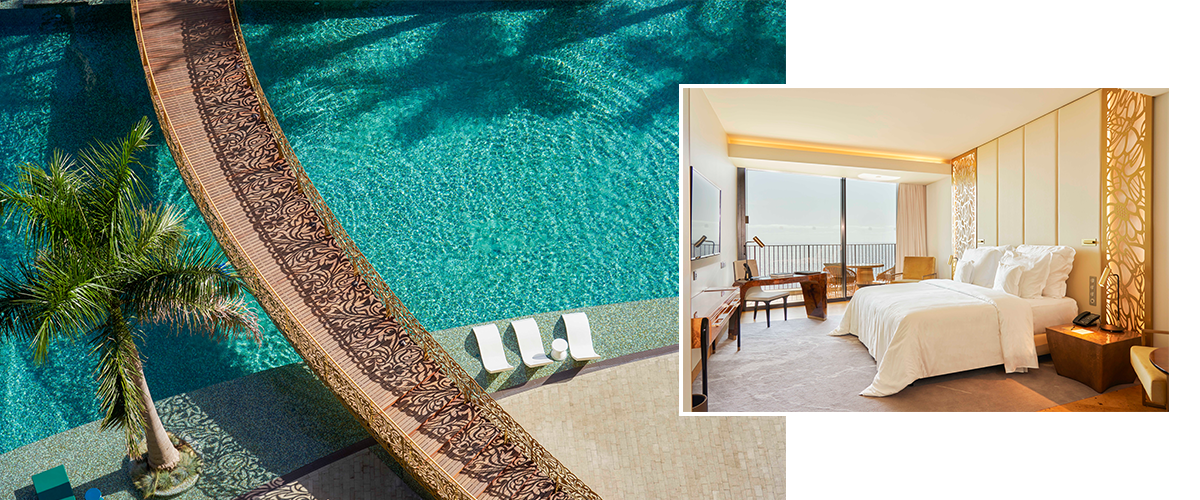 Belmond Reid's Palace
For over 125 years, Belmond Reid's Palace has perched high on the clifftop above Funchal Harbour.  Founded in the 19th Century by William Reid, it is here that Winston Churchill retreated to write his war memories, and George Bernard Shaw learnt to tango. 
Belmond Reid's Palace is also renowned for its memorable dining, thanks to its Michelin-star William Restaurant as well as its afternoon tea – an unhurried, elegant service hosted on the terrace overlooking the Atlantic.
Beyond its walls, the Belmond adventure continues. Choose to hire a beautiful Princess V50 yacht to explore the island's hidden treasures, jump in a 4×4 to climb above the clouds and watch the sunrise, or join their Michelin-starred chef, Luís Pestana, and Madeira fashion designer Patricia Pinto for a private atelier.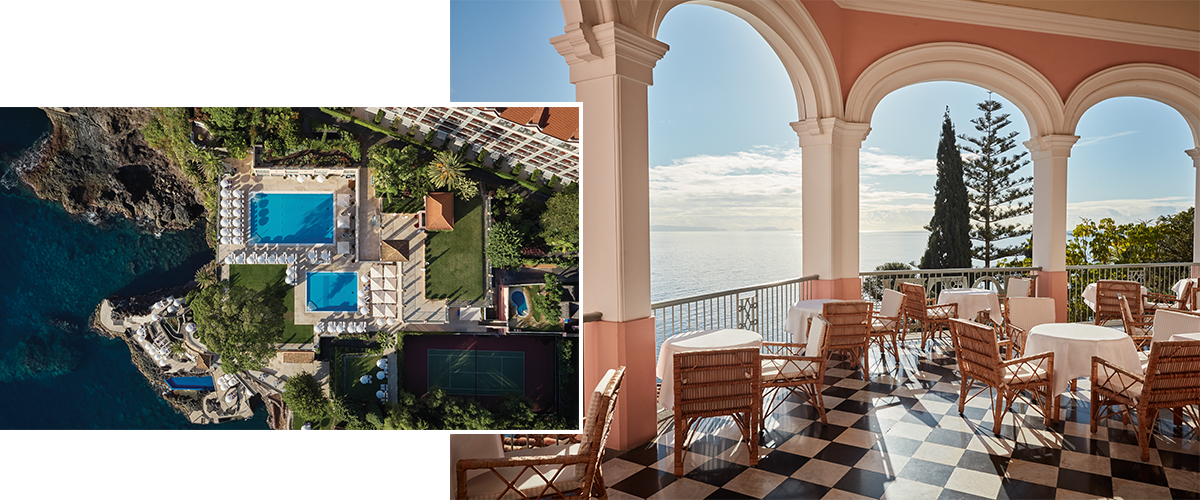 Quinta Casa Branca
A five-star boutique hotel nestled within sub-tropical gardens and a banana plantation , Quinta Casa Branca is an architectural wonder. It is owned by the descendants of John Leacock (initiator of the Madeira wine trade with England in the 18th century), who were convinced by architect João Favila Menezes to create one of the first design hotels on the island. 
The contemporary glass structure houses 41 rooms, 2 suites and the Phytocéane Spa, with views out to the hills above Funchal city as well as to the ocean. Set apart from this modern hotel lies the family Manor House which accommodates five luxurious suites and a dining room. Nearby, there is also a swimming pool and 19th century villa. 
A glamorous retreat, Quinta Casa Branca carefully combines its past with a vision of its future.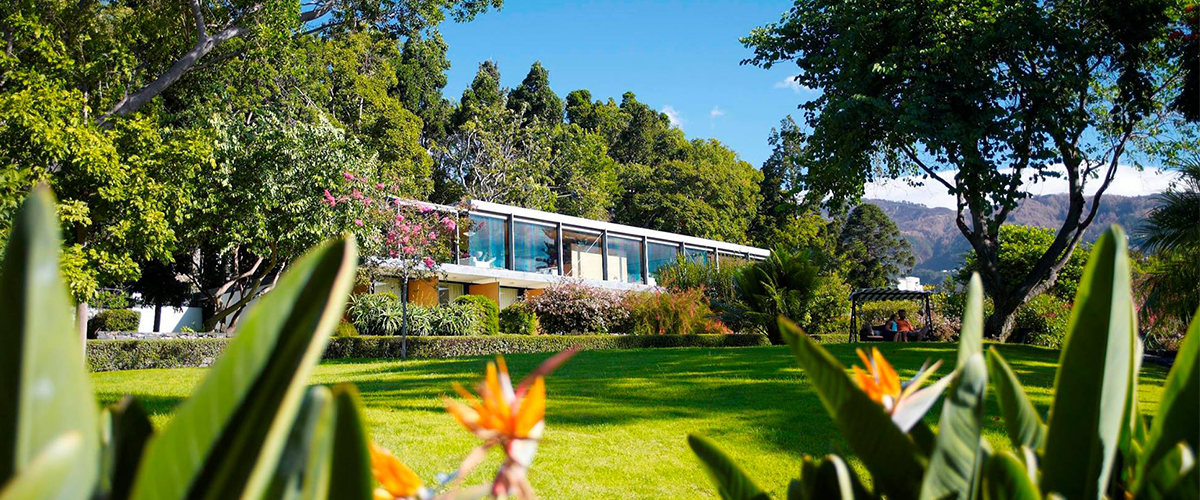 Quinta Jardins Do Lago 
On the outskirts of Funchal you'll find Jardins Do Lago, an elegant 18th century Madeiran quinta, which is as well known for its rich and diverse botanical gardens as it is for being the residence of renowned French and British families – as well as to "Colombo", the Quinta`s giant tortoise.
Jardins do Lago features 40 south-facing rooms and suites, the Beresford dining room, billiard room and a host of leisure facilities. Golf guests can take advantage of packages to the island's courses.