For Slovenia, wellbeing is all about the environment, and the nation is leading the global green tourism revolution
Slovenians don't like to stay in-in. A nation of beekeepers, hikers, and a striking number of Olympic medallists, they stay active and in the open air. They make the most of the rich tapestry of different terrain they've been blessed with, including a Mediterranean coast, the Alps, lowlands and national parks.


"All the best things in Slovenia happen outdoors," says Karmen Novarlič, head of the Slovenia Tourist Board. "Our country offers diverse encounters with nature. About 60% of it is covered in forest, and a third of it is protected. Wherever you go there are streams, rivers, waterfalls, lakes and springs with healing mineral water. We have 15 spa resorts here that offer, green, active and healthy experiences for body, mind and soul."


At Connections Wellbeing in Slovenia, held amid the healing backdrop of Terme Olimia, we wanted to use the incredible natural riches of Slovenia to highlight the enormous role that nature has to play in wellbeing travel. So many studies have made the connection between nature and mental health. Research has shown, for example, that forests promote lower levels of the stress hormone cortisol and lower blood pressure than city environments.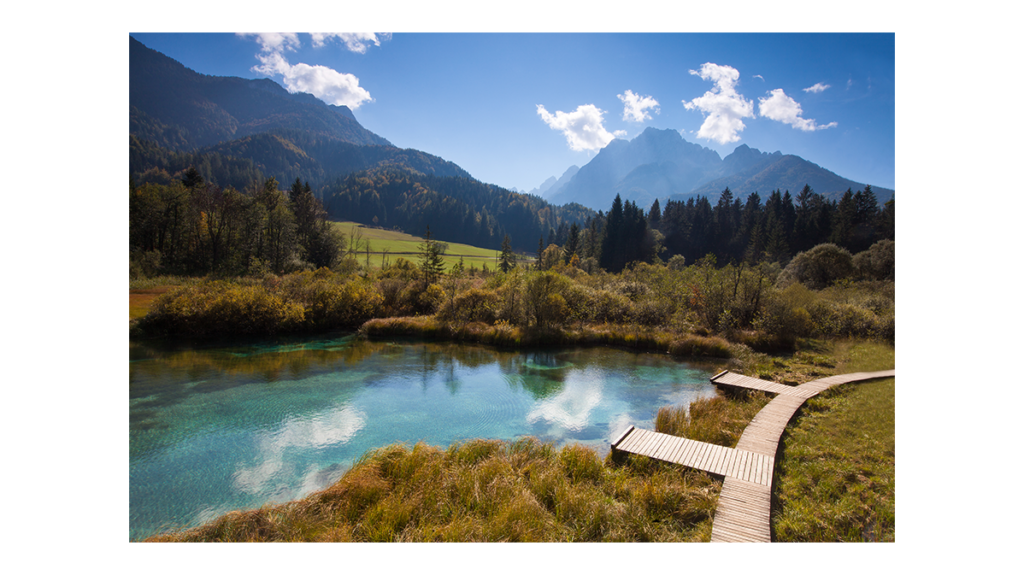 As the environment is so integral not only to Slovenia's wellbeing tourism, but to its everyday life, the nation makes a stellar effort to protect its natural assets. So much so, the Slovenia Tourist Board has created Slovenia Green – a green tourism scheme, with a blueprint that puts sustainability at the heart of all development.
Part of the scheme is the nation's very own sustainability credentials, called Slovenia Green Destination, which has three tiers (Bronze, Silver and Gold). To obtain it, areas within Slovenia need to meet a list of criteria set out by Slovenia Green. Agencies, parks and accommodation providers must first have an internationally recognised green certificate (such as LEED or Green Globe), before being separately verified by Slovenia Green. The regions of Podčetrtek and Rogaška Slatina, for example – where Connections Wellbeing took place – have both achieved Slovenia Green Destination Gold Status.


As we approach a tipping point in consumers' attitudes to sustainability, Slovenia Green provides a competitive advantage, and something that can easily be communicated to travellers. It also sets a precedent for tourist boards across the world, creating a model that will hopefully become adopted by other nations.
To read more about the Slovenia Green Scheme, click here.