Each month, we introduce a member of the Connections team through a number of elaborate questions, while highlighting their talent and passion for the travel industry.
This month, we sat down with Connections Senior Buyer Manager, Saadia Chowdhury, to hear her thoughts on the current trends gaining more traction in luxury travel and the unique qualities that make her an asset to both the Connections Team and our leaders.
Tell us a bit about your role and your professional journey before becoming a Senior Buyer Manager at Connections.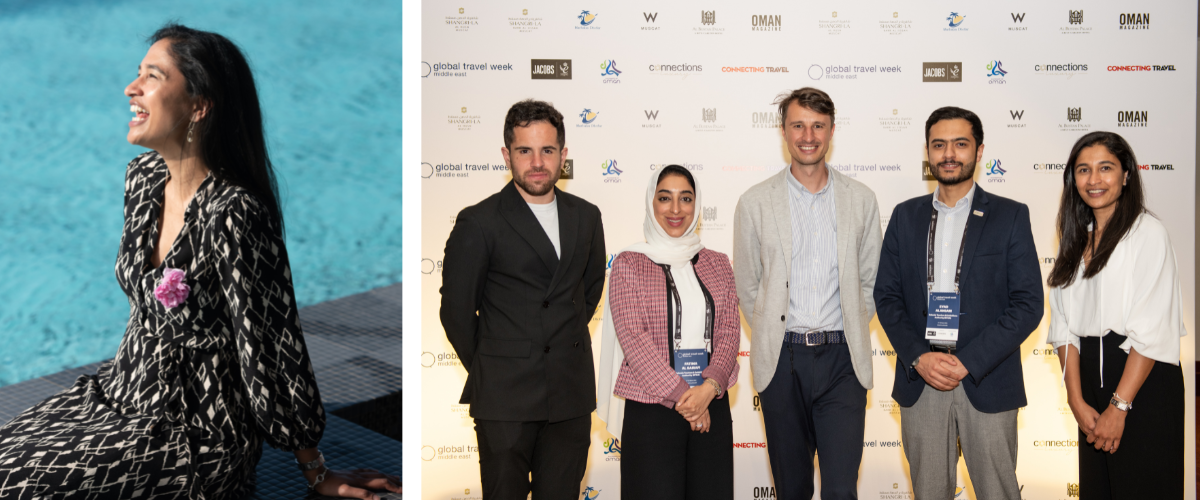 I began off my career working in the non-profit sector working with homeless individuals. Every day was different, and it was a real eye-opener having to put on a stab-proof vest on my first day as a trainee. Meeting victims of domestic violence or going into drug houses made me realise that everyone has a story to tell and everyone deserves to be heard, because everyone's journey is different. After completing my master's degree in Public Policy and Management in 2007, I moved into more strategic project management and policymaking. In 2008, I decided to take a sabbatical in New York, where I worked for a think tank. This was during the time of the financial crisis and in the run up to the US presidential election, so it was a chance to watch history in the making and again witness people's stories unfold.
In 2012, I decided to make the move to Dubai. I packed my bags and moved without a job and only knowing two people. Quintessentially offered me a job working on their contracts and member benefits. It was a complete departure from what I knew professionally, but I fully embraced it. I was then asked to join Escapes, a travel agency servicing ultra-High Net Worth Individuals (HNWI) and GCC royals. It was still in its fledgling stage, and I loved working on the processes to develop a start-up and create a new brand.
I moved back to the UK in 2019 and was lucky enough to join Connections.  For me, Connections allows me the privilege of working within a growing brand, tying in my knowledge of luxury as well as allowing me to learn more about the people and their stories within our amazing industry.
What is one interesting thing people (such as Connections members) may not know about you?
I once persuaded Shaggy to give me and my friends a private impromptu concert. And if you don't know who Shaggy is, you won't appreciate the beauty of having 'Angel' sung to you!
What is the most satisfying element of working with the Connections Community as a Senior Buyer Manager?
I really enjoy building long-term professional relationships with our buyers and helping them to thrive in their businesses. They are all so varied and interesting. Its endlessly fascinating hearing about their experiences and perspectives on life.
Lately, you've been learning Arabic. Why did you choose this specific language and how do you feel it will impact your future journeys?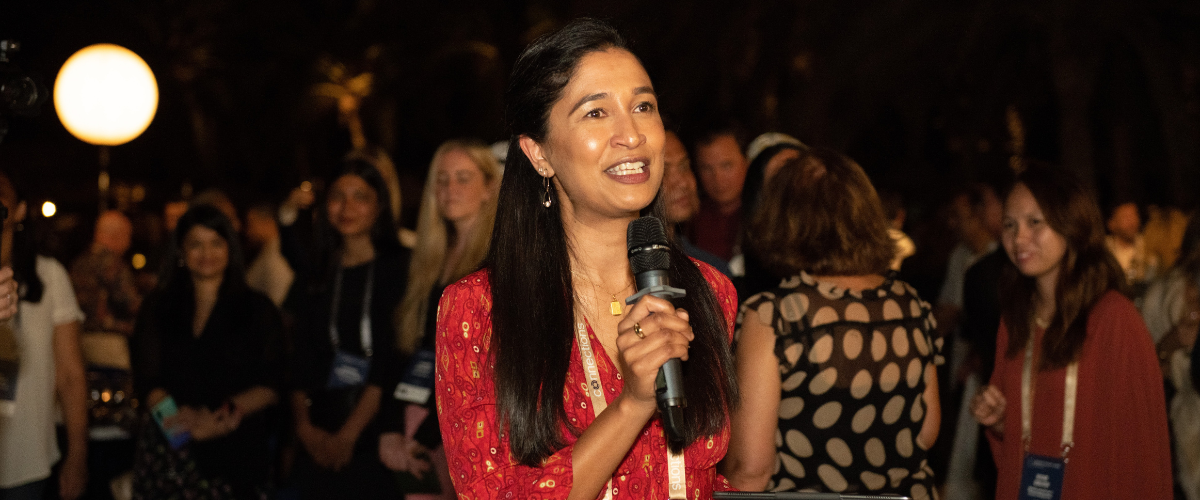 I learned Arabic as a child and then promptly forgot all of it! Having lived in the Middle East over the past decade, I felt it was a shame that I couldn't speak the language anymore, so I decided to start relearning it as a way to connect back to my cultural heritage. Arabic is such a beautiful language and I am really loving the challenge of learning something new. Arab culture is so warm and hospitable and even speaking a few words can help to open doors and give a truer insight into the people and their history, so if you see me attempting to awkwardly speak Arabic in the Middle East in the future, please cut me some slack!
As someone who travels frequently to the Middle East, are there any new luxury trends you've noticed or any current trends gaining more traction this year?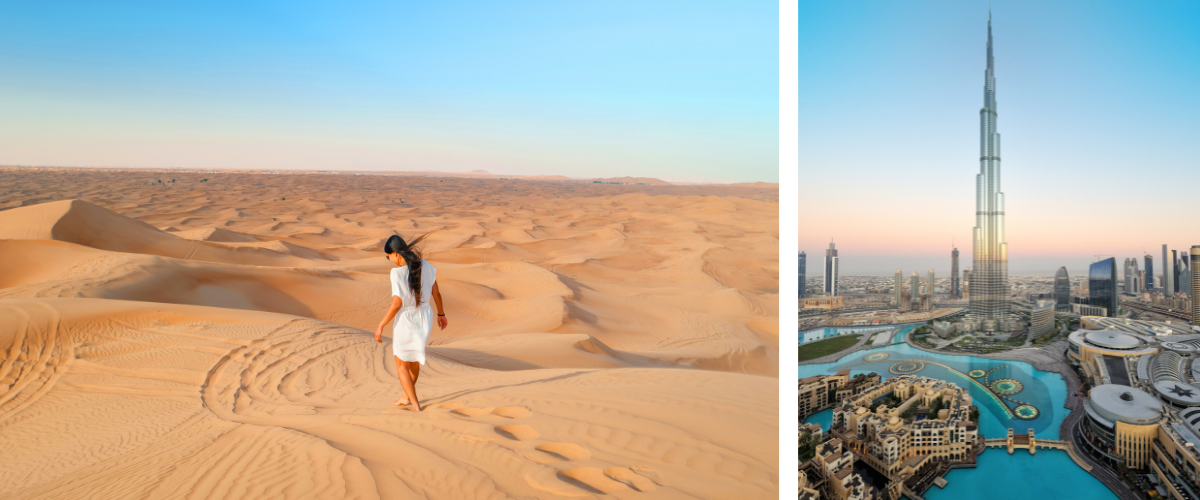 For Middle Eastern travellers, there has been a huge increase in bookings for private islands, large villas and boutique properties.  The emphasis seems to be even more on having privacy and having the opportunity to enjoy being in the company of their loved ones rather than being seen out and about.  Alongside this, multi generation family travel is on the increase, as families want to take holidays together to reconnect after the pandemic. There also seems to be a growing interest in wellness trips. It is clear that the pandemic has had an impact on travel priorities and what they value most out of the experience.
It will be interesting to see if traditional destinations for the GCC market such as London, Los Angeles, California and the South of France remain as popular (I am confident they will be), but it's been exciting to see that there is now a willingness to explore slightly different destinations and try to travel in a new way.
We're halfway into 2022 and our industry has seen many trends take off and gain momentum through its resurgence. What trends do you think will make their way into 2023 and why?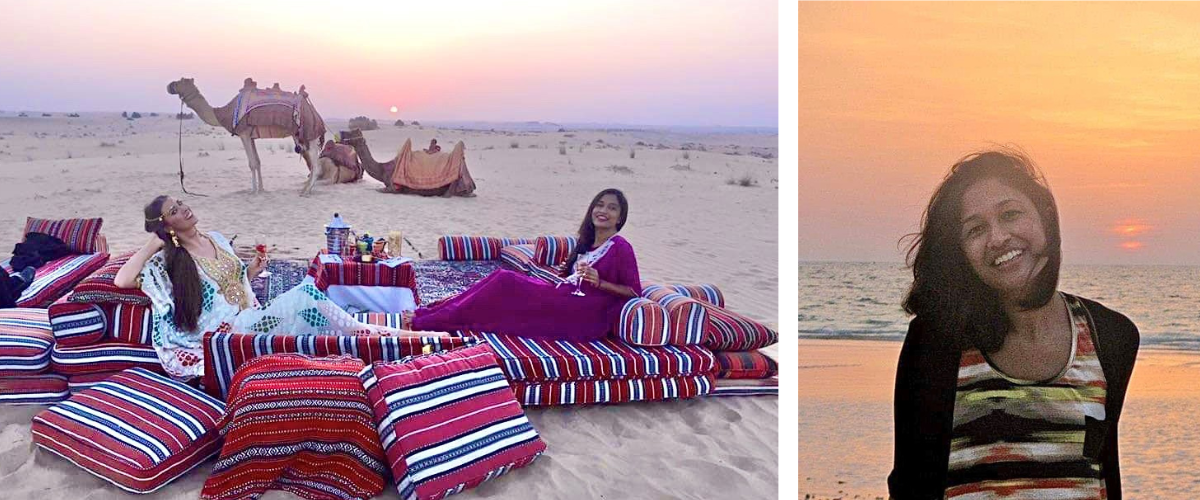 The nature of luxury travel has broadened in scope. At one time, luxury travellers were happy to stay in a 5-star resort and hardly venture out. These days people are far more adventurous. They are more interested in experiencing local customs and food than ever before. Immersive travel is all about connecting with local communities and a different way of life.  I really hope this trend continues as travelling is about discovery and maximising our time as it is about relaxation.
Sustainability is definitely edging its way up the agenda and it is fantastic to see more travellers being conscious in their choices and decision making.
The pandemic has also highlighted the importance and value of travel agencies in offering a certain reassurance, comfort and support that is not readily available in an industry dominated by generic online booking services. This comfort and trust especially important, allows agencies to offer unique destinations that many travellers aren't aware of. It's great to know that Connections is at the centre of helping the facilitation and building of these relationships.
When not travelling, how do you best switch off?
I am an avid fan of tennis, basketball and Formula One (F1) racing. I love following these sports as much as I can. Otherwise, you will find me exploring London or eating my way through its many restaurants. I also love going to the theatre and to gigs – watching talented people do the things they love is a great energy boost.