Connections' Sales Manager, Angelo Amoia talks changes within the luxury travel and more.
Each month, we introduce a member of Connections through a number of elaborate questions, along with highlighting their talent and passion for the travel industry.
This month, we sat down with Connections Sales Manager, Angelo Amoia, to explore his thoughts on the evolution of luxury travel and the qualities that make him a valuable asset to both the Connections Luxury team and our leaders.
Tell us a bit about your role at and your journey before becoming a Sales Manager at Connections.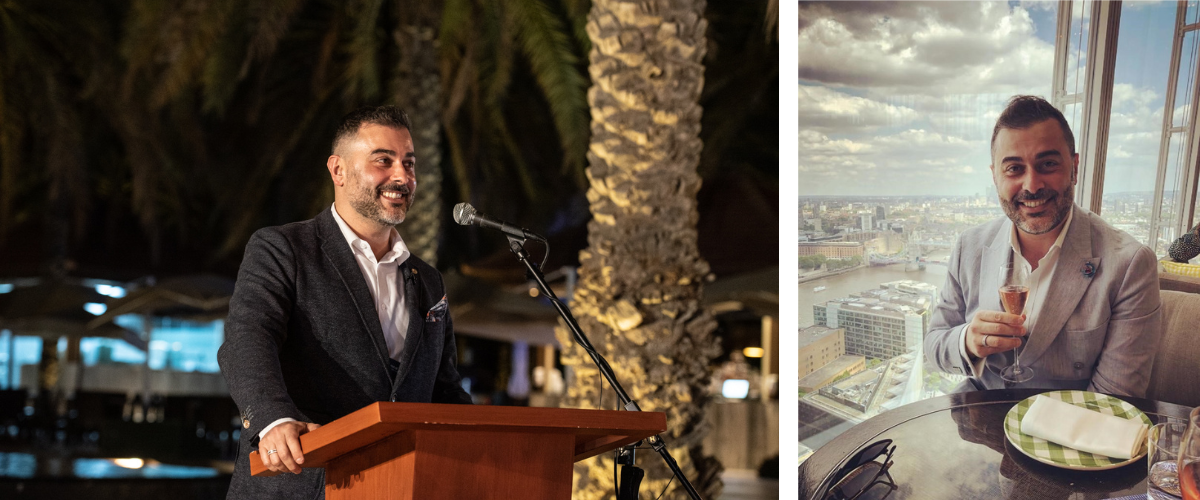 I joined Connections in September 2021. Due to the Covid pandemic, I lost my previous job at L.E/Miami but before that, I worked for over six years at Morgan's Hotel Group London (now SBE Hotels, part of Accor) where I started as a Regional Sales Coordinator and left as Regional Account Director (MICE). I have also worked for companies like Miki Travel and OceanDusk, so the travel and hotel industry have always been my true passion. As a Sales Manager at Connections, I oversee the suppliers' selection for our events and also manage the relationship with existing members.
What is the most satisfying element of working with the Connections Community as a Sales Manager?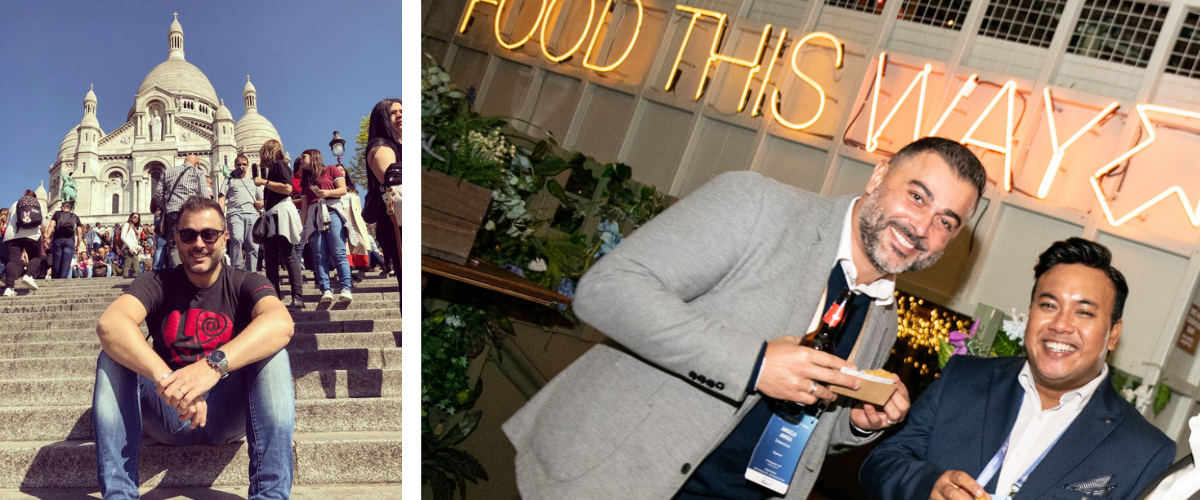 The most satisfying element of working with the Connections Community is the moment I meet our members in person! It's amazing to put a face to a name and that's when the bond is created and can last a lifetime. I have made many friends in the industry this way and every time we meet, it's a real moment of joy!
As the luxury travel industry changes due to the demand and trends of consumers, is there a specific change that you'd like to see in the future of luxury travel? Why or why not?
To be honest, there is not one specific change that I'd like to see in the future of luxury travel. There are many areas of our industry that can be improved. If I had to choose one change I would like to see, it would be a more proactive and efficient transition into sustainable travel.
In fact, post-pandemic, travel requests from wealthy clientele have changed, which include a growing demand to stay in properties that practice responsible tourism. But not many businesses have adapted to satisfy this emerging trend. There needs to be a better alignment between supply and demand in luxury travel. Whether it's educating clients or presenting options where the client can 'feel good and do good', we have a responsibility to guide our clients to making better choices. It's what our industry needs in order to continue its success in a world where climate change is a huge threat.
What do you think will be the biggest trend to evolve in the industry in 2022?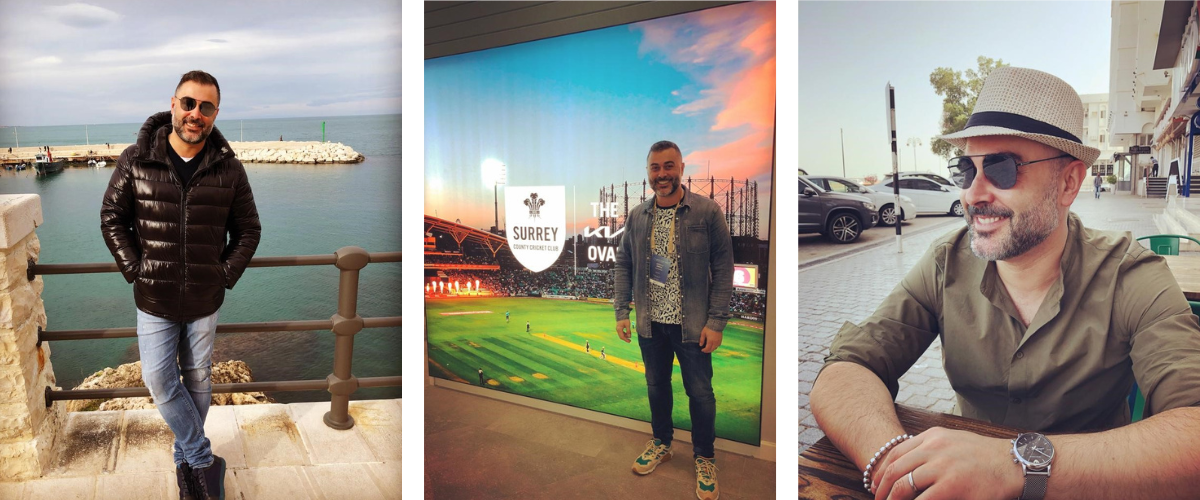 The luxury and expert traveller is always keen on exploring new places and new cultures, and so I think we will see a massive increase in luxury hotels and resorts in more remote or less popular destinations. We can already see that with the likes of Saudi Arabia or Oman for example; both have been promoting themselves more and more as luxury destinations.
Name one unique destination you'd like to see a Connections Luxury event. Why this place/country?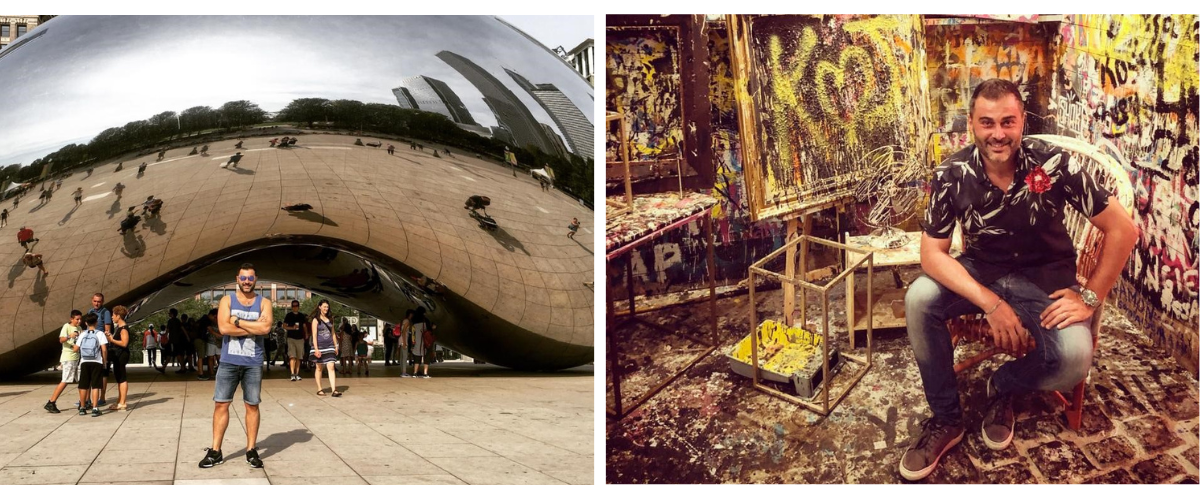 I would love to see a Connections Luxury event in the USA and cities like Nashville, New Orleans, or Austin would be ideal! North America is brimming with unique luxury destinations, fun cities and they offer a wide selection of luxury hotels and resorts. Also, Scandinavia would be incredible! Cities like Copenhagen or Stockholm are the perfect mix of art, culture, and history and again, they offer an incredible variety of luxury properties. As Connections expands in other regions of the world, I feel that the United States and Scandinavia are two places that are ideal for forging new paths and spearheading business opportunities for the leaders of our community.
What is one interesting thing people may not know about you?
Before the pandemic, I had never baked a cake – now I can proudly say I am a very good baker and it's become a true passion!
What's your favourite thing to bake and why?
Anything with chocolate or nuts, like hazelnut and pistachios! I think the most successful cake I have ever baked is a ricotta and hazelnut baked cheesecake – it's mouth-watering and simply addictive!