"Authentic, uncharted and welcoming"
So says Alfredo Di Liguori, marketing manager of Pugliapromozione, when asked how to sum up the southern Italian region.
With historic towns brimming with extravagant churches, extensive olive groves and picturesque beaches, it's no surprise that there has been a steady increase in international visitors to the region over the last 10 years.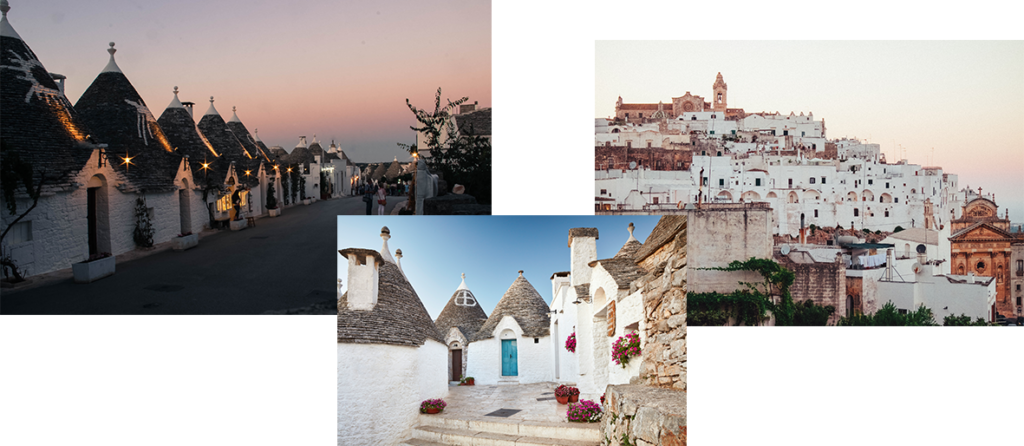 Forming the heel of Italy's boot, along the Adriatic coast, Puglia has always been popular with northern Italians, particularly for a summer escape. However, in recent years, this romantic region has gained international recognition, particularly in the weddings sector.
"Tying the knot is a serious matter here," explains Alfredo. "Luscious food and wine, amazing locations, live music, fireworks, artistic floral displays and the haute couture local wedding dress industry all combine to make it a popular destination for weddings."
Puglia's history and traditions provide the perfect elements for today's Instagram-obsessed world. Combine those with the experiences so sought-after by the millennial generation and it's little wonder that destination weddings in Puglia are extremely popular.
As De Liguori says: "More and more international people want to get married in Italy in exclusive locations and Puglia has a lot to offer to these special customers."
The region offers a variety of locations ideal for a wedding celebration. Masserias, ancient churches, cathedrals, palazzos and beaches provide an eclectic choice to suit all tastes.
Where to host your dream Pugliese wedding:
Furnirussi Tenuta
Condé Nast Traveler named it one of the best hotels in Puglia and the Telegraph Travel dubbed the modern-day masseria a "bubble of luxury". Furnirussi Tenuta, a popular retreat for high-profile guests, is a serene oasis just kilometres away from Otranto, the famous "Porta d'Oriente". Built and run by the De Santis family, this bright white hotel nestles within an open landscape, surrounded by an extensive fig farm (the largest organic plantation in Europe), olive groves and fruit trees – all of which are used in its menu. Champions of tradition and authentic hospitality, Furnirussi Tenuta will be a host hotel during the inaugural Connections Weddings this September. furnirussi.it

Tenuta Centoporte
Charming and discreet, this quaint hotel offers discerning guests privacy, simplicity and elegance. Taking its name from the nearby Centoporte Abbey, Tenuta Centoporte oozes tradition and culture. Its 37 rooms, private spa and extensive Mediterranean grounds, all only a few kilometres from the sea, allow guests to fully unwind in an Italian sanctuary. Tenuta Centoporte will also be a host hotel during Connections Weddings. tenutacentoporte.it

Tenuta Lucagiovanni
Immersed in the southern Italian countryside, in olive and citrus groves, sits the 19th-century Tenuta Lucagiovanni. With ancient trees, Italian gardens and Lecce stone walls, it is no wonder that this elegant tenuta, or estate, is one of the most popular locations for weddings in Salento. Also home to chocolatier and event extraordinaire, Maglio Eventi, a 140-year old family run business, this unique property will host the Connections Weddings closing gala dinner, which is shaping up to be a truly exceptional evening. maglioeventi.com

Pugliapromozione is an official sponsor of Connections Weddings.