We know luxury travel is here to stay, but which destinations are topping the list in 2020? We talked to our senior network of travel leaders to reveal where their high-net-worth clients are travelling to next...
Luxury travel is set so flourish this year and exceed the $1.54 trillion it is currently worth to the global economy.
Baden-Baden
Annual revenue from international visitors in wellness activities is worth $23.7 billion, with more than 40% spent by High Net Worth (HNW) individuals. So, for those looking for a detox-destination, the wellness capital of the world Baden-Baden has also made the list.
Situated at the foothills of the Black Forest, the 2,000-year-old spa city is being hailed as the go-to destinations for the ultra-wealthy looking to unwind and focus on their wellbeing. Baden-Baden also has a long history of being the 'summer capital of Europe' for nobility and the elite, experiencing its heyday in the 19th century.
The spa city is poised to reclaim its title with potential UNESCO World Heritage status thanks to its unrivalled historic relevance and popularity with celebrities and the ultra-wealthy. Baden-Baden is set for a resurgence as the super-rich flock to the Black Forest setting to unwind and relax.
In recent years the city has been host to a number of well-known and wealthy guests including Barak Obama, the Beckhams, Emeli Sande and Nicolas Cage as they enjoyed the 2000 year old thermal waters and spas, the largest concert hall in Germany, and "the good-good life" lifestyle.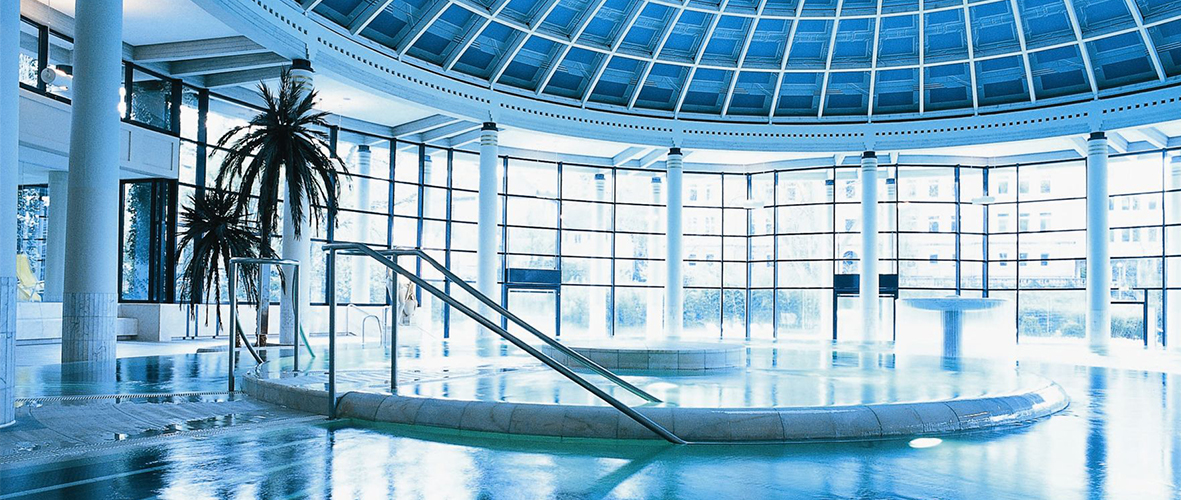 Costa del Sol
Marbella and the Costa del Sol have a unique location right in the middle of Andalusia, which enables you to reach easily other beautiful Andalusian cities such as Granada, Córdoba, Seville, and even the Rock of Gibraltar and Africa. Its 325-days-a-year sunshine and average temperature of 18-20 degrees is also a constant motivation for travel here.
The region is so accessible for international visitors, with the third biggest international airport within the Spanish peninsula operating direct flight connections with the main European airports. A new Terminal Building T-3 is also being inaugurated in March 2020. Additionally, the region's road infrastructure enables visitors to reach Marbella from the international airport in only 45-minute drive. Málaga city is only 15-20 minutes from the airport.
Costa del Sol is home to six Michelin-star restaurants, more than 74 golf courses and an increasing cultural offer which includes the Picasso Museum, the Thyssen Museum, the Automobile Museum of Málaga and the Centre Pompidou. It also has the biggest concentration of five-star hotels within Spain, with even more projects on the horizon including Ikos Andalusia, Magna Marbella, Four Seasons, W Marbella and Only You in Málaga.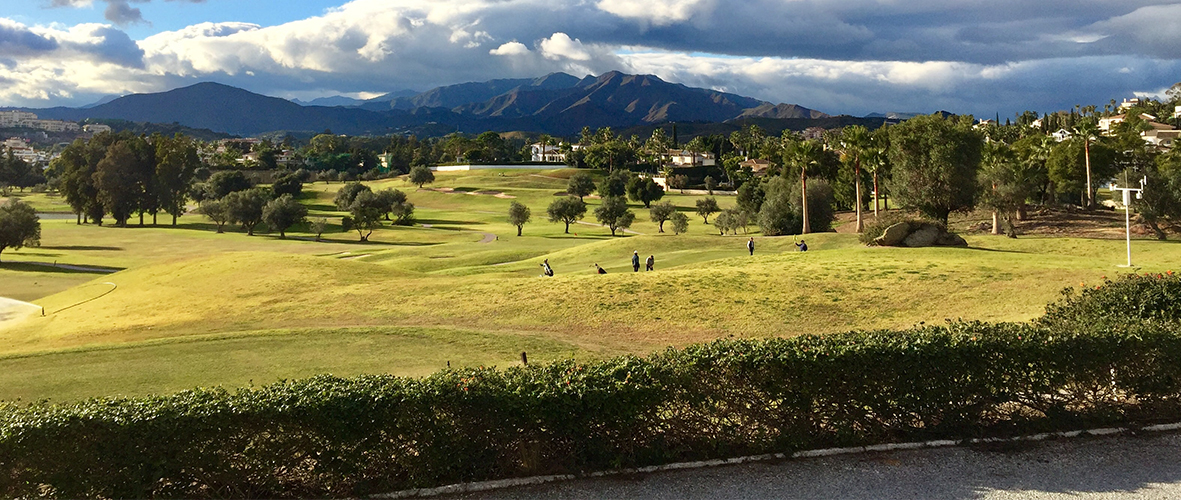 Dana Point, California
The coastal resort of Dana Point – with its surfing heritage and whale watching claims to fame – is one of California's hidden gems just waiting to be discovered. This surf town not only encompasses California's famous laid-back beach luxury but, as home to the Mission San Juan Capistrano, is also an important destination in its history.
Life naturally revolves around the water. Dana Point is famous for being Southern California's original surf town, and, more recently, for being the "Dolphin and Whale Watching Capital of the World™". Home to one of the greatest concentrations of blue whales and dolphins on Earth, with many using Dana Point as a landmark during migrations, it is a destination not to be missed.
The laid-back surf culture of Dana Point is paired with high-end luxury. In fact, The Ritz-Carlton, Laguna Niguel was the first of The Ritz-Carlton resort brand. To this day, it is still one of the highest performing properties in the brand portfolio.
Monarch Beach Resort offers an exclusive spa partnership with Miraval Group, a global leader of luxury resorts, spa and well-being experiences, for the spa's first hotel extension and coastal location: Miraval Life in Balance Spa.
Coming in 2020, Top Chef alum and four-time James Beard nominee Chef John Tesar will open Outer Reef within Laguna Cliffs Marriott Resort & Spa. Outer Reef will deliver a brand-new culinary concept where surf converges with turf.
In June 2019, the Dana Point Harbor began a $337 million revitalization project, expected to be complete in June 2025. The revitalization will introduce new and updated restaurant and marina space, two new boutique hotels and more. As part of the revitalization, the city plans to activate common areas with art, sculptures, historical artifacts, interactive exhibits and more to create a stronger sense of place, and pay homage to Dana Point's fascinating history.
Italy
Italy remains a coveted retreat for the elite. Italy is home to many luxurious villas such as Madonna's $10 million home in Verona, William Defoe's city-centre apartment in Rome and George Clooney's 22-room villa on Lake Como. In Puglia, frequently dubbed the "new Tuscany", Helen Mirren converted a barnhouse in Salento to a beautiful property enclosed by olive trees, rose bushes and a vineyard where she produces her own wine.
Italy's luxury hotel offering continues to grow. The country will also see the launch of new five-star properties including Capri Palace Hotel part of the Jumeirah Group (April 2020), Grand Hotel San Marco in Casciana Terme in Toscana, part of Uappala Hotels (March 2020).
What also appeals to the luxury traveller is the leisurely pace of life. With time being a most precious commodity, it can be thoroughly enjoyed. In fact, the 'Slow Food Movement', that is, the exact opposite of fast food, was created in Italy in 1986 to protect and safeguard the unique aspect of Italian culture and heritage, particularly against the urgencies of modern life.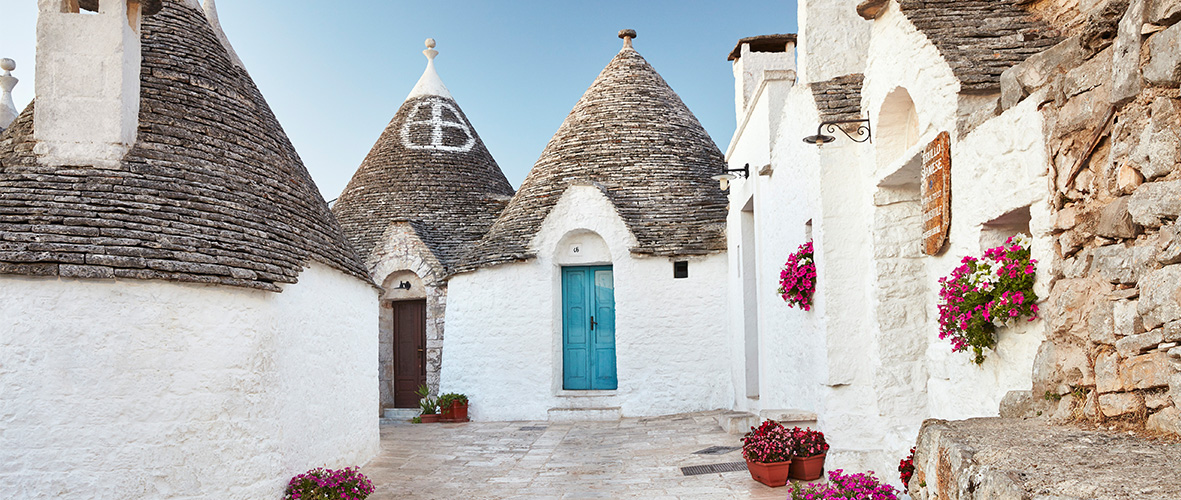 Peru
Peru often tops the bucket list. Rich in gastronomy, culture and landscape – from the beautiful jungles and mountains to its sweeping coastlines – it is a destination that is still very much undiscovered by the luxury traveller. But that's starting to change.
Peru offers a unique experience with a very strong sense of place based on the local culture and quality services. The destination has some of the best trains, hotels and resorts in South America. The amazon cruises are also an over the top experience and of course, Lima is home of the best restaurants in Latin America, Maido, Astrid y Gaston, Central and many more. In fact, Peru is constantly awarded for its culinary experiences and Machu Picchu as the best tourist attraction in the world.
It doesn't stop there. Peru's hotel industry is currently booming, and many new hotels are opening their doors this and next year. New seasonal direct flights are also adding to the country's growth in tourism figures. And those that are conscious about travelling responsible will be delighted to know that as of 2019, Swissotel Lima has become the first carbon neutral hotel in Peru.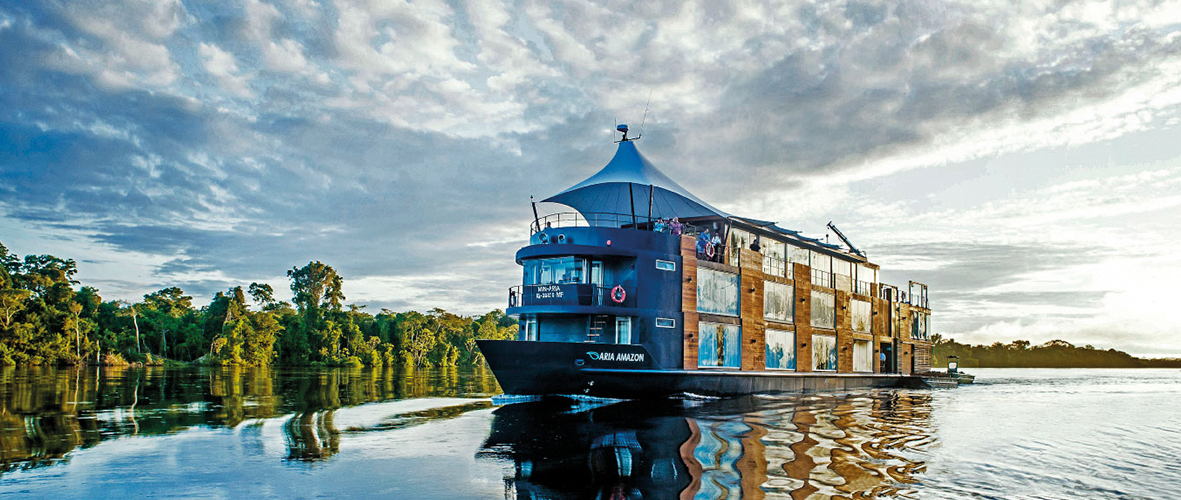 Oman
Oman has seen a steady increase of tourists in recent years, reaching 3.2 million in 2018 and now Oman is poised to be the luxury Middle Eastern travel destination for 2020, offering a real and authentic cultural experience of the region.
Tourism is one of five priority sectors identified in the Sultanate's Ninth Five-Year Development Plan, expected to have received a total of $4.1 billion of public and private investments from 2016 – 2020.
This investment has been put to use developing some of the most luxurious properties in the world. The W Muscat opened late last year, while further openings in 2020 include Avani Muscat, Jumeriah Muscat Bay and the Dhabab Resort and the Ras Al Hadd development in Sur. Meanwhile, the country is already home to The Chedi, Al Bustan Palace, Shangri-La, Kempinski Hotel and Six Senses.
This investment and continued confidence in luxury travel offerings in Oman will support the steady rise of inbound tourists, cementing Oman as the luxury travel destination in the Middle East. With such a great offering and more luxury properties set to open, plus Oman Air's twice daily direct flights from London Heathrow and a daily service from Manchester, Oman couldn't be an easier or more inviting proposition for luxury travellers in 2020 and beyond.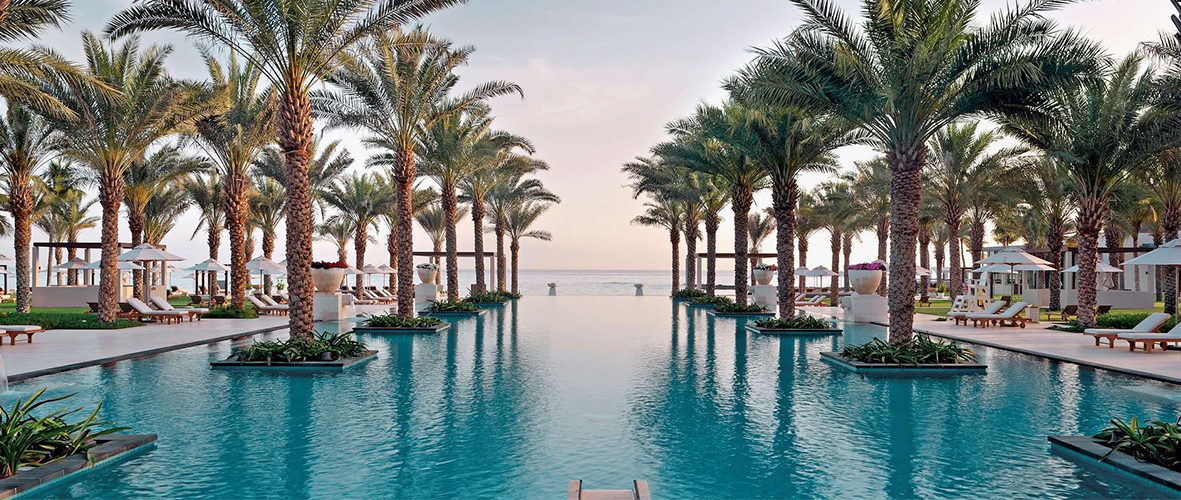 Portugal
Famous for the sun, sea and golf and, of course, The Algarve. But Portugal is so much more.
Portugal is a luxury destination not only by the brands associated to this segment, but also the quality and the uniqueness of the locations where top hotels, estates and boutique hotels are placed. And this is what sets it apart. A small country, where being in a city centre, in Sintra mountains, overlooking the Douro river, an Estate in Alentejo or with a beautiful beach sight can offer luxury experiences.
Its islands are also blessed with winter sun, great for short breaks all year round. What's more, in just a few hours, wellness, wine tourism, hiking and trekking, adventure can be found and combined in a single trip. Portugal is also being looked for weddings, due to the strong combination of quality venues and gastronomy, but also by sports travel and school trips, for the same reasons.
The country is also focusing on sustainability, particularly where the uniqueness and untouched places are still to be found. Slow travel, authenticity, and enhancing local communities are hugely important in their process for environmental sustainability and social sustainability.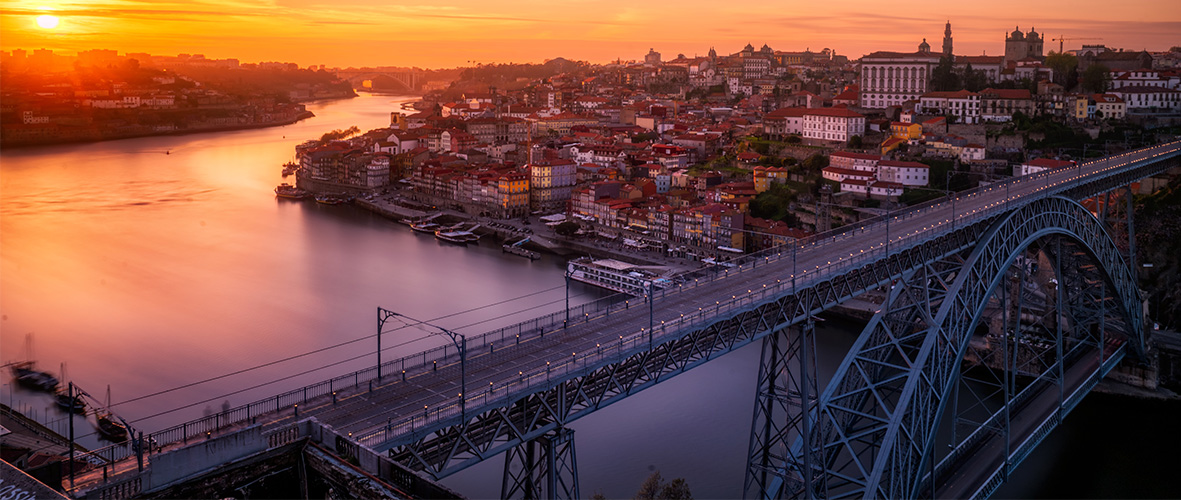 Slovenia
Slovenia's appeal is on the rise with 2019 once again being a successful year for Slovenian tourism. The value of travel export was 2,42 billion € (January – October 2019), which is 3% more than in the same period in 2018.
Slovenia – the green heart of Europe – sits at the crossroads of the Alps, the Mediterranean, the Pannonian Plains and the Karst. In a single day, you can indulge in Alpine adventures, enjoy coastal Mediterranean cuisine, explore the mysterious Karst world, and experience luxury wellness treatments with therapeutic water in Slovenia's spas. As a cherry on top, its capital Ljubljana is one of the greenest capital cities in Europe.
The diversity of the landscape is reflected in its culture and gastronomy. The connection between nature and people can be sensed at every step. Slovenia is committed to sustainable development so it can be preserved for future generations. In addition to its green-oriented mentality, Slovenia is also known for being one of the safest countries in the world.
It's no wonder then that celebrities choose to travel to green Slovenia, including the likes of actor and climate change activist Leonardo di Caprio, NBA player Ray Allen, actor Matthew Perry as well as the British Royal Family.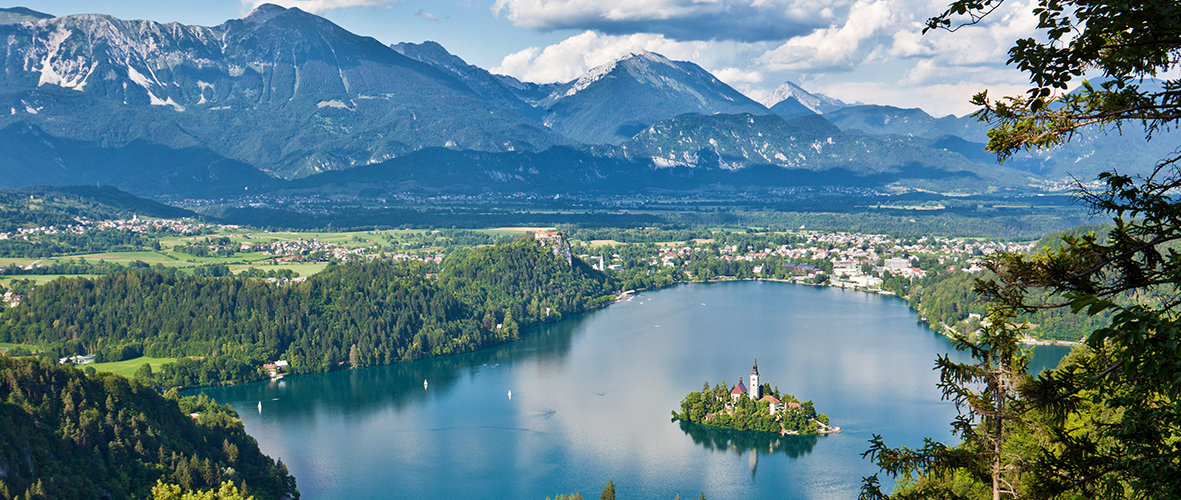 Tokyo
An estimated 40 million tourists are expected to flock to Japan through 2020 as the capital city of Tokyo is getting ready to host the Summer Olympic Games. As ordinary people struggle to secure tickets to the blue-ribbon events, the super-rich will enjoy the games in almost-unbelievable luxury and extravagance.
Taking a different approach to when they hosted the 2019 Rugby World Cup and the 2002 FIFA World Cup, the Japanese government has invested heavily into tourism and luxury tourism alike, recently announcing the building of 50 new "world class" hotels across the country.
This follows research which has found that high net-worth individuals will spend more than $710 billion attending major sporting events with Tokyo and The Olympics near the top of the list. The Olympics is set to put Tokyo on the map as a major luxury travel destination for 2020 and further years to come.
The Japanese culture of omotenashi – the ethos to wholeheartedly look after guests – sets the nation apart from others and will place its luxury offerings in a league above its competitors. Luxury tourists travelling to the country are bound to feel omotenashi, especially at cultural experiences such as ryokan (Japanese inns), kaiseki (Japanese banquet) and sado (tea ceremony).
Harry Styles and Kanye West are among the whole host of celebs that love Tokyo and enjoy holiday experiences that can cost more than £50,000.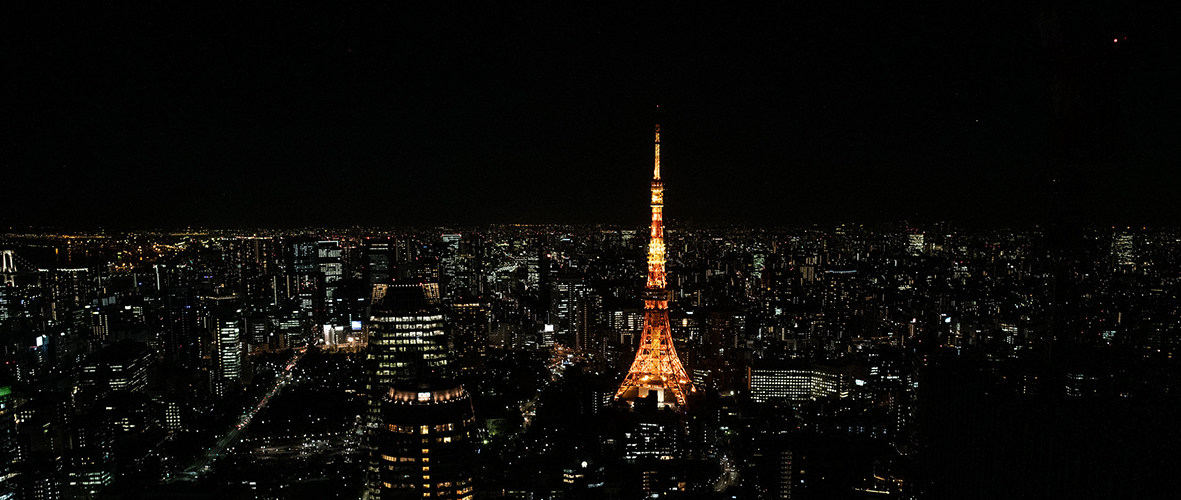 Sources: facts & figures obtained via senior executives of the respective country tourist boards.