Head little more than an hour inland from Lisbon and you are enveloped in the quiet charm of the Alentejo, the hidden Portugal. Here you'll come across some of the planet's most astonishing wines, created in eye-catching wineries.
In many respects, the Alentejo seems to have it all, it's just a well-kept secret. It accounts for one third of Portugal's land mass, but has only 6% of the population – one of Europe's most sparsely populated regions.
The magnificent unspoilt landscapes are carpeted with wild flowers in spring and stretch to the horizon, dotted with cork oak, olive trees, eucalyptus and swathes of vines.
The region boasts charming white washed villages and hilltop castles, exquisite cathedrals and churches and countless UNESCO World Heritage sites. Mysterious standing stones, many pre-dating Stonehenge, are dotted across the region – you'll generally have them to yourself at sunset.
Add to that a liberal sprinkling of astonishing Roman remains, cultural gems like Évora and Monsaraz and the Dark Sky Alqueva Reserve – the world's first Starlight Tourism Destination and it's easy to see the appeal of this unhurried, stress-free region. Above all, the Alentejo is the country's gastronomic soul and its wine is its crowning glory.
The Alentejo is the country's gastronomic soul & its wine is its crowning glory
A unique wine heritage
Winemaking in the Alentejo can be traced back to Roman times. Today the traditional is celebrated and the modern is embraced, with state-of-the-art flagship wineries rubbing shoulders with traditional producers to create truly sensational wines that are making experts around the world sit up and take notice.
Key wineries of the Alentejo
Half of all Portuguese wine comes from the Alentejo. With eight distinctive regions, there's plenty of characterful wine to enjoy from serious, long-lived wines for the connoisseur to approachable wines for the keen amateur. There are iconic, sturdy reds and indigenous whites from Adega da Cartuxa just outside Évora, while estates like Herdade do Esporão, dating back to 1267, have championed a modern, sophisticated style that's hard to resist.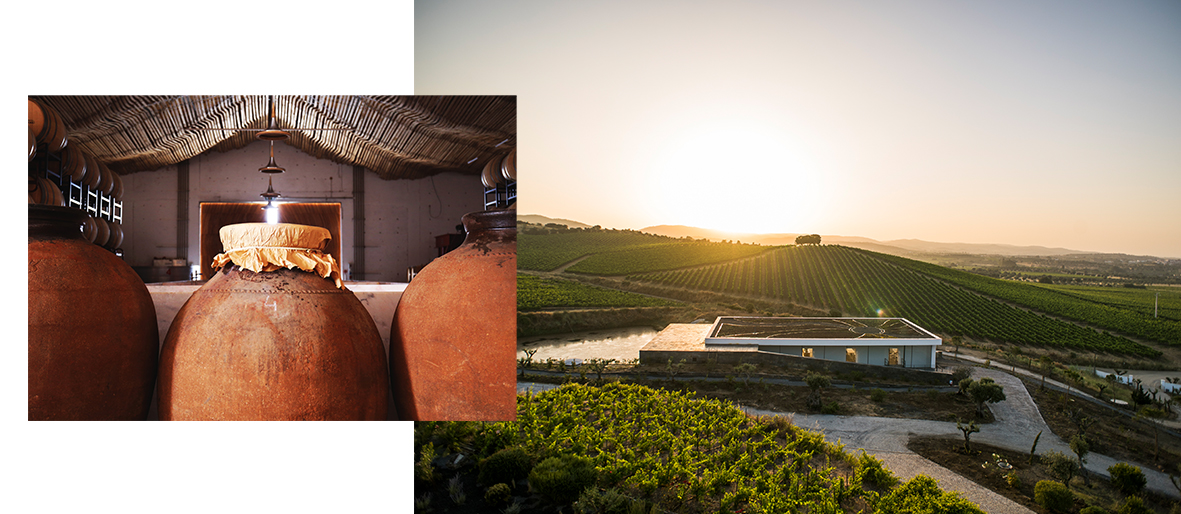 Cabeças do Reguengo
On the edge of the stunning Serra de Sao Mamede Natural Park and boasting more than 3,000 vines over 100 years old, Casa Relvas produces 6 million bottles a year and offers a range of detailed tours and tastings.
João Portugal Ramos
Not far from the marble city of Estremoz, this estate offers a range of tours, walks and activities like cookery workshops.
Carmim
This vineyard produces every type of wine and is a great chance to see medieval region Monsaraz, one of the jewels of the Alentejo.
Herdade dos Grous
This 1,6700-acre estate lies just outside Beja and the memorable tours showcase the superb wines, stables, olive groves and a huge lake.
Herdade do Sobroso
Overlooking the Guadiana river, this estate is known for exemplary gastronomy, jeep safaris and superb wines.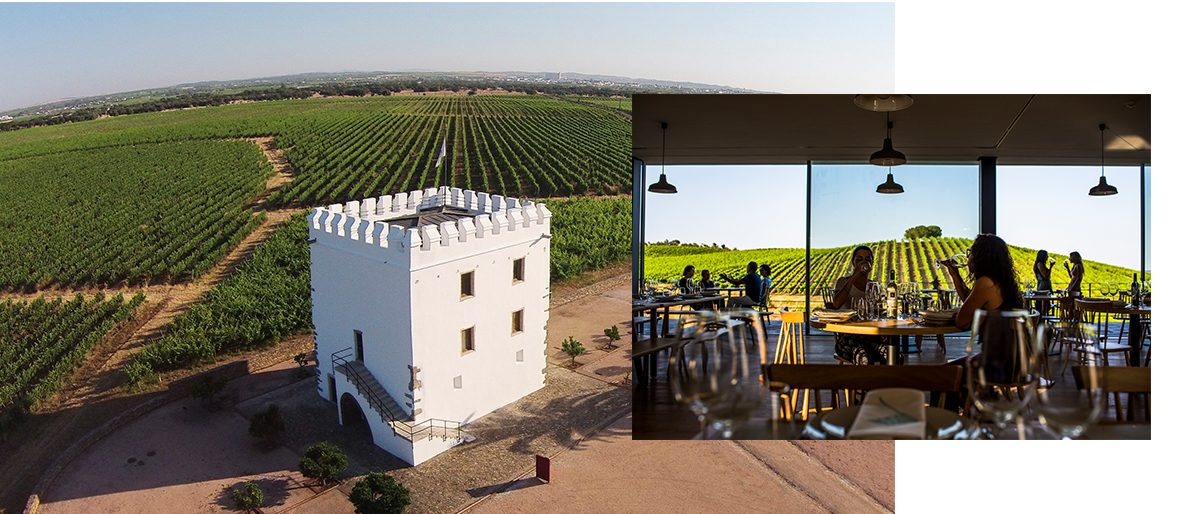 Wine tourism
The Alentejo Wine Route threads through spectacular scenery, linking gorgeous vineyards and stunning wineries. There are some 260 wineries and vineyards, over 60 of which are open to the public. A good tip is to collect a map and get your bearings at the Wine Route Centre in Évora (you can book visits from here too).
Travel along near-empty roads, stay in remarkably good-value hotels and herdades of real charm and individuality. And, best of all, enjoy wines created from grapes growing just a few metres from your bedroom window.
The Alentejo is quietly and confidently gaining a reputation as a premier location for wine tourism. It's a destination with a difference, one that remains authentic, inspirational and accessible – and it's on our doorstep. We can all raise a glass to that.